'Modern Family': Eric Stonestreet Writes Heartbreaking Goodbye to This Beloved Character After the Most Recent Season 11 Episode
Modern Family's Pritchett-Dunphy-Tucker troupe is leaving our TV screens in April. The family, who has traveled together on the show to locales such as Australia, Hawaii, New York, and Wyoming, recently carried on the jet-setter lifestyle by taking their clan to the capital of France. The episode is aptly titled "Paris," and it aired on Feb. 12, 2020. It's the last episode–ever–in which we'll see this fan-favorite character, an Eric Stonestreet original. The Modern Family actor penned a heartfelt goodbye to his character Cameron's clown persona on Twitter.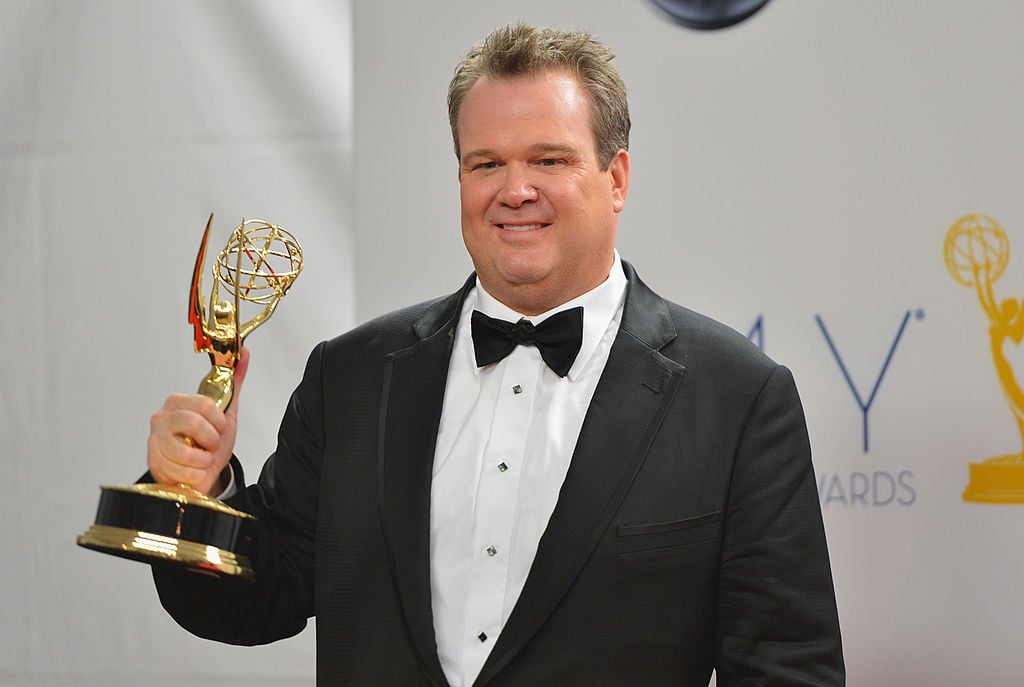 When is the series finale (and season 11 finale) of Modern Family?
ABC News recently reported that "Modern Family will air its finale," both the season 11 and the series finale, on April 8th, 2020. They also confirmed that "there are no spin-offs in the works involving its large cast." 
ABC described the episode as "one last family trip." The Modern Family episode will go a little something like this:
They head to Paris so Jay can accept a lifetime achievement award for his work in the closet industry. However, his old nemesis, Earl Chambers, finds a way to haunt him. Meanwhile, Claire has a secret rendezvous in one of the most romantic cities in the world, and Cam's lifelong dream of performing as Fizbo on the streets of Paris is about to become a reality.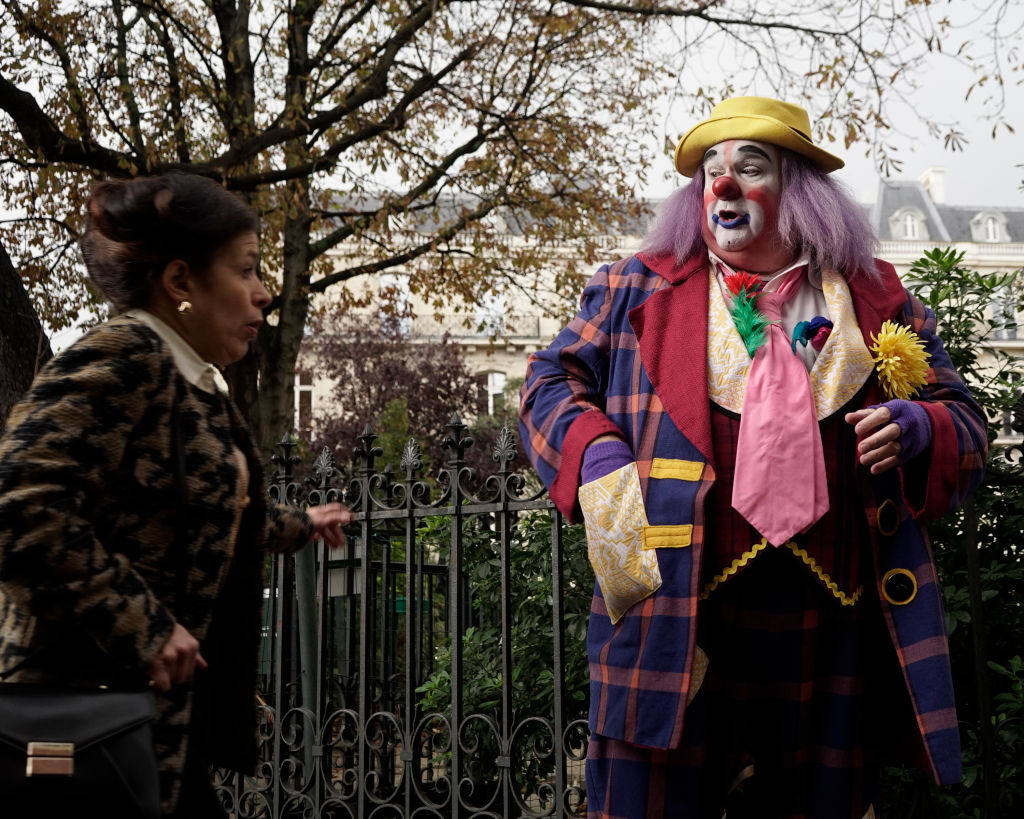 And clearly, Stonestreet was thrilled about suiting up as Fizbo once again. If you'll recall from earlier seasons of Modern Family, Fizbo is Cam's clown alter-ego. The actor took to Twitter to post a long message about Fizbo.
Fizbo the clown: how Eric Stonestreet's clown character came to be on the ABC hit comedy 'Modern Family'
"From as far back as I can remember," he wrote, "all I ever wanted was to be a clown in the circus." Stonestreet also revealed the name "Fizbo" even came from something from childhood, and the whole family got in on it.
"My dad named me Fizbo, my grandma made all my clown suits, and my parents allowed me to be the kid that raised pigs, played drums, took karate, [played] football, AND put makeup and wigs on from time to time." We stan an inclusive. supportive-of-all-dreams family.
"All of that led to the moment in 2009 when two writers, Brad Walsh and Paul Corrigan wrote a draft of Modern Family called 'Fizbo' and you were introduced to Fizbo, the ass-kicking clown, that will twist you like a balloon animal," Stonestreet continued.
Now we're crying: the beloved cast member says goodbye to the show
However, after eleven seasons of the Emmy-winning series, Stonestreet is now saying goodbye to his beloved character. And now, reading his heart-warming message, we're all crying, (no you are!)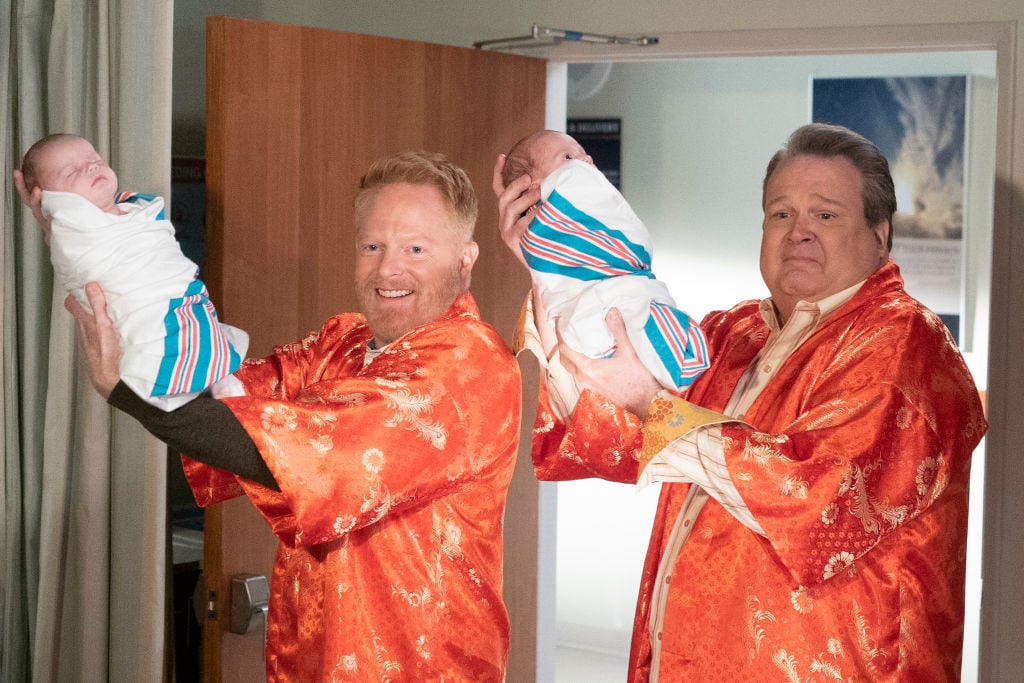 "You'll see Fizbo one last time," he says of the "Paris" episode. And again, he brings it back to his family: "I think Grandma Louise would be proud that her little clown made it all the way from Kanas City, KS to the streets of Paris, France."
We love a small-town-clown to big-clown-in-the-big-city story as much as the next person, but this is especially sweet.
"When you met Fizbo 11 years ago, Cam said, 'Hello, old friend.' [Wednesday], I get to say, goodbye old friend." He concluded the note with total gratitude.
"Thank you Modern Family for allowing me to fulfill my dream of being a clown in the biggest circus of them all. Hollywood," Stonestreet wrote. Beautifully put, Fizbo.
The Modern Family star, in his tweet, included a picture of a child donned in Fizbo attire, as well as photos of the aforementioned family members.
Long live Fizbo!!!