'Modern Family': Fans Feel a Spinoff to the Series Would Never Work
Find out why fans would not want to see a spinoff of 'Modern Family' after the season finale in April.
With the series finale to Modern Family coming up fast, fans are all wondering whether there will be a spinoff to the 11 season mockumentary family sitcom. Some viewers were hoping Haley Dunphy (Sarah Hyland) might get a spinoff with her twins, Poppy and George. However, many fans feel that ABC should leave well enough alone — a spinoff to Modern Family would never work.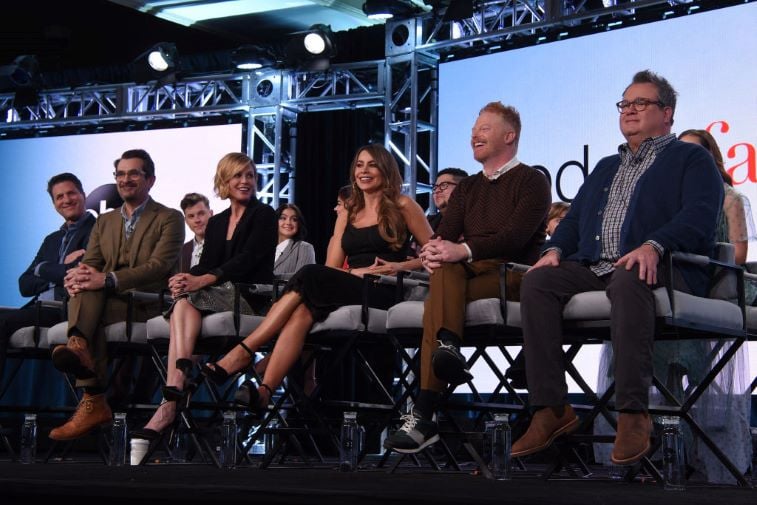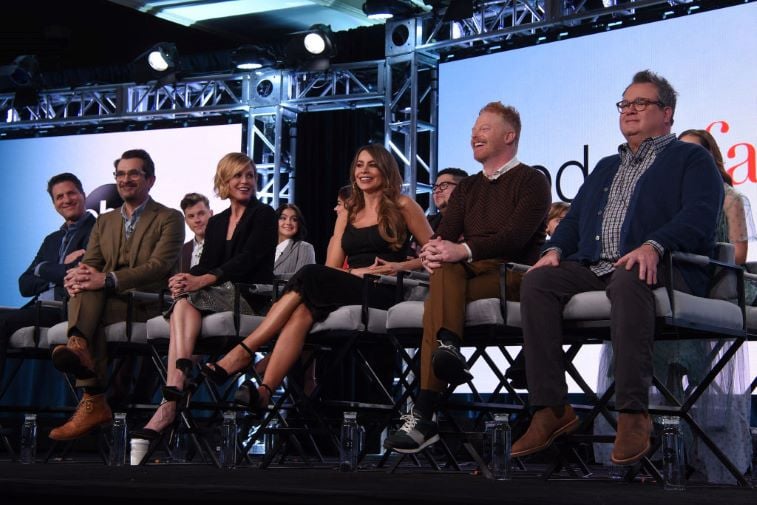 When is the season finale of 'Modern Family' Season 11 on ABC?
The series finale of Modern Family will air on April 8, 2020, at 9 p.m. EST with two half-hour back to back episodes. Fortunately, the show was one of the only ones to wrap their season in Hollywood before the coronavirus (COVID-19) caused the shut down of production.
"Because it was our last, we decided to do 18 [episodes] instead of 22 or 24," Hyland told Lauren Zima from Entertainment Tonight during an Instagram Live. "I'm so grateful we were able to finish."
Filming wrapped on Feb. 22, 2020, with a massive send-off party. 
"I will never forget this set, these people, there were only good times," Sofia Vergara wrote on Instagram. "Thank you, Modern Family. Thank you, Gloria Pritchett."
Why do fans feel that a 'Modern Family' spinoff series would never work?
"The reason the show worked so well was because of the large cast and different types of families," one fan wrote on Reddit. "That family was together all the time; you can't just give a show like that a spinoff."
Many other fans agree that even Haley and Dylan (Reid Ewing) could not make a great stand-alone series.
"I agree that there shouldn't be a spinoff at all," another Redditor added. "However, if there was, I could see Hayley and Dylan + the twins in one, but I don't think it would rate well at all. Dylan is just too dumb, and I mean that in a Homer Simpson/Peter Griffin type way."
Fans feel that the show was such a great comedy because of the combination of the characters together. They don't think it would work at all with only a few individuals.
"It would also be weird to have a couple of the characters never seen interacting with the family, given how close and interconnected they've been through the 11 seasons," one more fan added.
Is a spinoff to 'Modern Family' in the works at ABC?
There currently is no indication of a spinoff coming for Modern Family, although a few of the cast members have expressed interest in one. 
"I hope that Mitch and Cam opened the door [for more same-sex relationships on TV]," Jesse Tyler Ferguson, who plays Mitch told Entertainment Tonight.
"Or a spinoff!" Eric Stonestreet, who plays Cam, added to Mitch's comment. 
Many of the stars are already moving on to other things. Vergara is the first Latin judge on American Idol. Hyland is set to star in a new sitcom from The Big Sick with writer Emily V. Gordon. 
For now, fans can rest assured that no spinoff is coming at this point for Modern Family after the April 8, 2020, series finale.