'Modern Family' May Be Ending But it Seems Sarah Hyland and Ariel Winter are Friends for Life
The friendship between onscreen sisters Sarah Hyland and Ariel Winter will likely last even after 'Modern Family' comes to an end.
Modern Family may be coming to an end, but it will live on forever in one form or another. The same almost certainly goes for the friendship between onscreen sisters Sarah Hyland and Ariel Winter. 
The two have been on the show together for more than a decade and they have a habit of sticking up for one another on social media. Hyland recently did so by pushing back against the relentless paparazzi machine, and against critics of Winter's fashion choices.
Sarah Hyland and Ariel Winter share in 'Modern Family' acclaim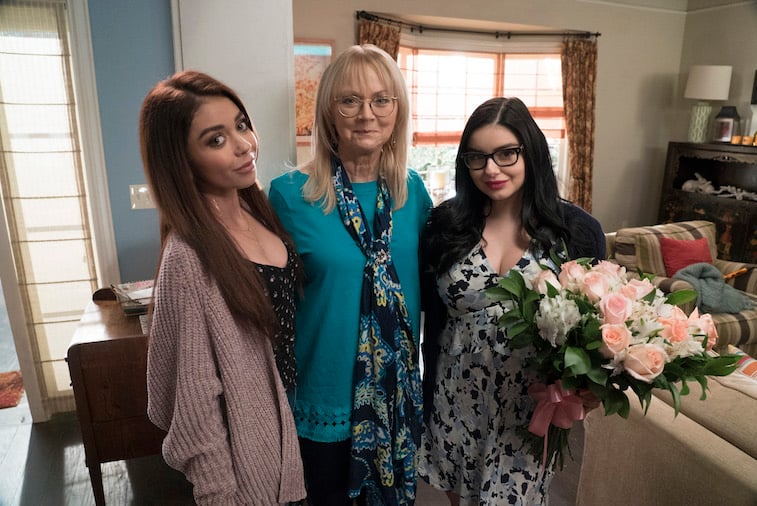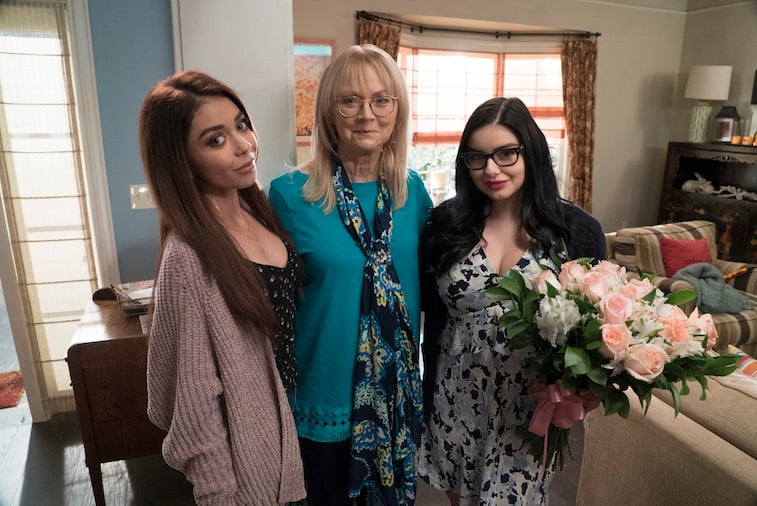 Modern Family began airing in 2009 on ABC, but it wasn't just another show about that darn crazy family and their weekly hijinks. The show was presented mockumentary style, with the characters addressing the camera and breaking the fourth wall.
What could have been just a distracting gimmick instead worked in the hands of the talented cast, also including Ed O' Neill, Sofia Vergara, Julie Bowen, Ty Burrell and Nolan Gould. 
In its early seasons, the show was an Emmys darling, winning Outstanding Comedy Series each of its first five years. Although Hyland and Winter were never nominated for Emmys themselves, they did share in the SAG Ensemble award for four consecutive years, from 2011 to 2014. 
Hyland and Winter played, respectively, sisters Haley and Alex Dunphy. Haley began as more or less a typical flirty American teenager, and will end as a mother herself, having given birth to twins. Alex was Haley's opposite, someone who was actually more worried about her studies than her social status. Having played that sort of push-pull relationship for more than 10 years, it's no small wonder Hyland and Winter bonded quickly and strongly. 
What did Sarah Hyland do for Ariel Winter? 
The cast recently finished shooting the series finale and held a wrap party. Hyland and Winter carried on the sister act there, wearing matching sheer black dresses.
Hyland posted a photo on Instagram, with the caption, "I love these people with all my heart. 11 years together is proof you and your tv sister will start wearing the same outfit, siblings for life will be made, and you'll forever fight over the same professor 😂 We'll always be Dunphys and we'll always have each other."
Winter's dress was particularly revealing, and as People pointed out, Winter caught flak for it. one fan wrote, "What's up with Ariel Winter's outfit tho," prompting Hyland to reply,  "You (know) that she's hot?? I KNOW."
And that wasn't the only example of Hyland supporting Winter. According to Stylecaster, on Twitter, Hyland wrote " Paps at the airport trying to get me to talk s– about my girl @arielwinter1. "Y'all digging for something you're never gonna get."  Winter was appreciative of the gesture, tweeting back "Love you." 
What has been the impact of 'Modern Family?'
There is a perception that  Modern Family started to decline in quality in its later seasons. According to E! The ratings are still decent but not as high as they once were. The contracts were up after the 10th season, but everybody re-upped for one more to wrap up the show. 
"[Co-creators Christopher Lloyd and Steven Levitan] have created one of the most seminal and iconic comedies in television history," Karey Burke, president, ABC Entertainment, said in a statement "In its final season, there will be more milestone events that anyone who has been a fan of the series won't want to miss."
The series finale will air on April 8. Winter said goodbye to the show in a low-key fashion, posting a picture of herself in her trailer on wrap day. She said, " "In just a few hours we will series wrap on @abcmodernfam, and along with everything else, I will be saying goodbye to the trailer I have had for almost a decade. Goodbye trailer! Goodbye Alex plaque!"