'Modern Family' Star Aubrey Anderson-Emmons Can't Wait to Do This After the Show Ends
Aubrey Anderson-Emmons has pretty much spent her whole life on Modern Family. She joined the cast in season 3 as Lily, Mitchell (Jesse Tyler Ferguson) and Cameron (Eric Stonestreet)'s adopted daughter when she was old enough to talk and act. Over the next nine years, Modern Family fans saw Aubrey Anderson-Emmons grow up.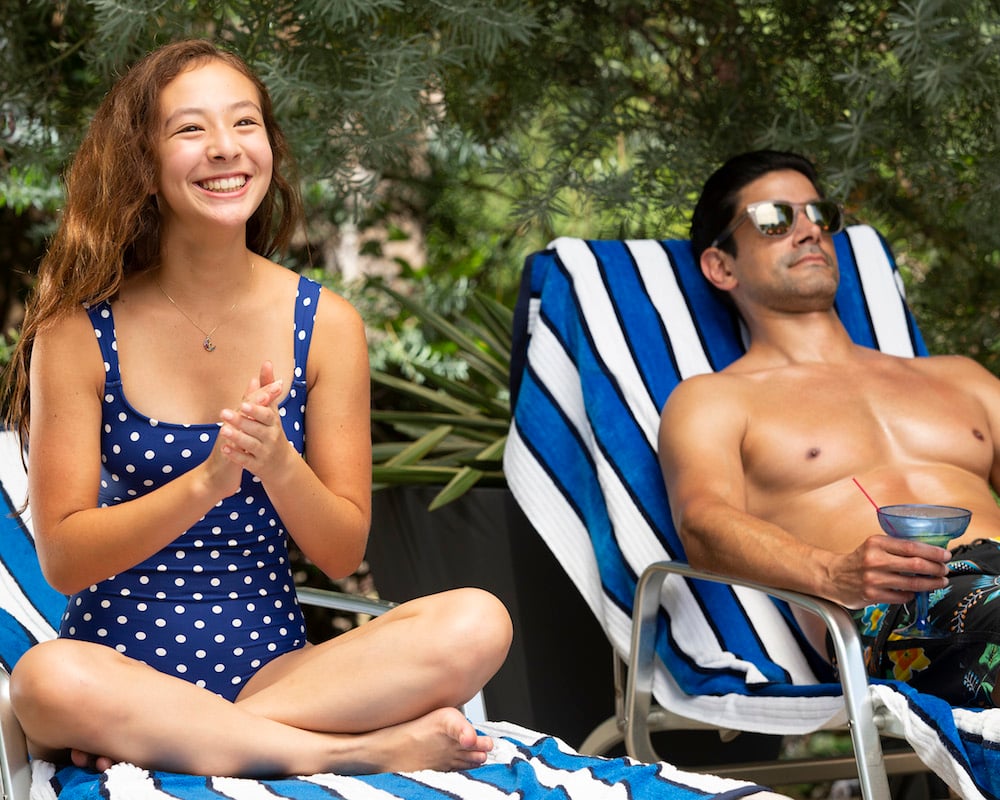 Modern Family is ending this season after 11 total years on the air. Aubrey Anderson-Emmons was on the show's final panel for the Television Critics Association. After the panel she spoke with Showbiz Cheat Sheet about growing up on Modern Family and what she wants to do next. Modern Family airs Wednesday nights at 9 p.m. on ABC.
Aubrey Anderson-Emmons had a normal childhood outside of 'Modern Family'
You saw Aubrey Anderson-Emmons grow up in half-hour increments every week. When you didn't see her, she was just like you were growing up.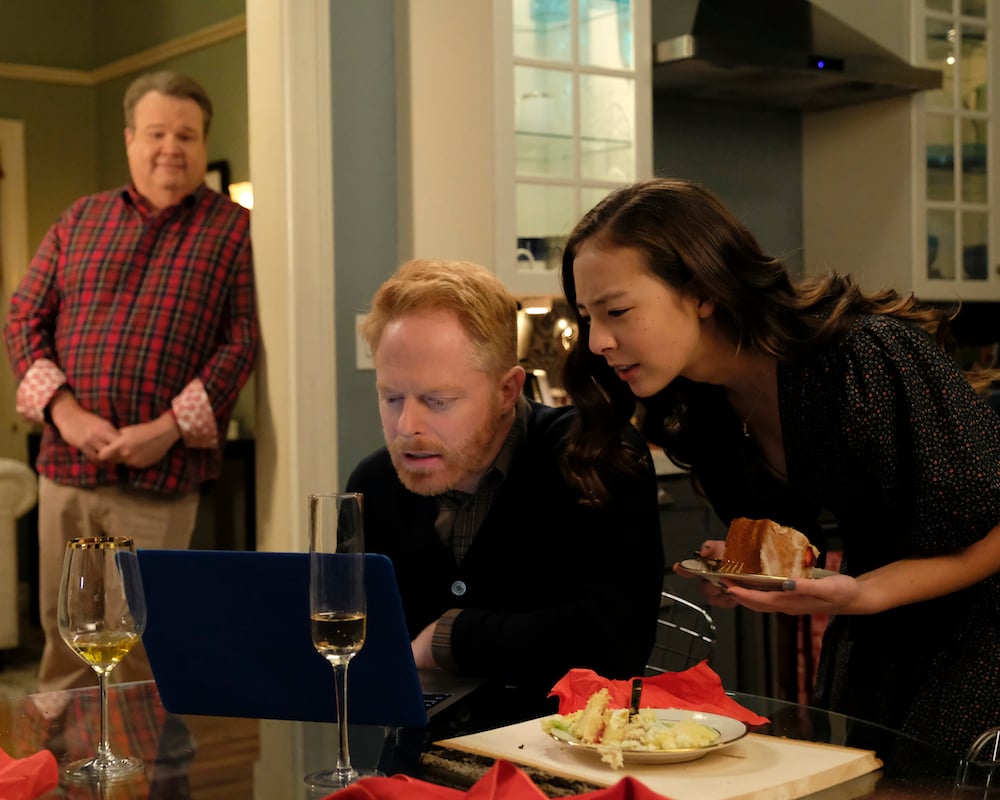 "I am a normal kid," Anderson-Emmons said. "I have other hobbies besides acting but it's an honor to be on a TV show like this. Most children don't get this experience."
One thing Aubrey Anderson-Emmons wants to do after the show ends
Aubrey Anderson-Emmons told Showbiz Cheat Sheet some of her hobbies. "I ballroom dance, Cha Cha, samba," she said. "I horseback ride."
She hopes after Modern Family she can get on a dance competition.
"I want to try to be on Dancing with the Stars since I do dancing."
One thing Aubrey Anderson-Emmons doesn't do
Most kids get an allowance. Aubrey Anderson-Emmons has had a Hollywood salary for nine years, but she's not touching it.
"I don't spend my money," she said. "I save it. You're technically not allowed to touch it until you're 18."
Aubrey Anderson-Emmons comes from a modern family in real life
On Modern Family, Aubrey Anderson-Emmons represents many groups on television. She is part Korean herself, and represents adoptees with same-sex parents. In real life, there is adoption in Anderson-Emmons' family.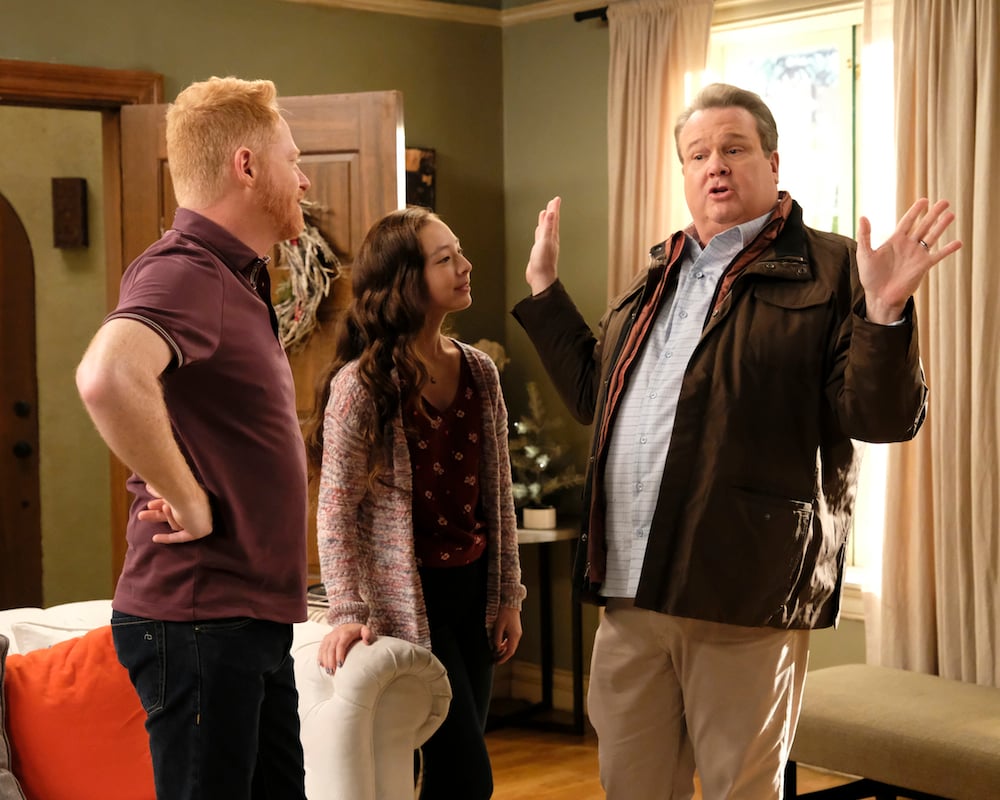 "Well, my mom was adopted," she said. "I don't honestly know much about adoption myself to be honest. My mom was adopted from Korea and brought to Minnesota. My dad is from Illinois and I've been raised in California."
Before 'Modern Family' ends, this may happen for Lily
Don't say goodbye to Lily just yet. Modern Family has a lot more in store for her before the series finale.
"She might have some romance, maybe gets a boyfriend," Anderson-Emmons said.
"No, I have not had to do that so far, thank God," she said.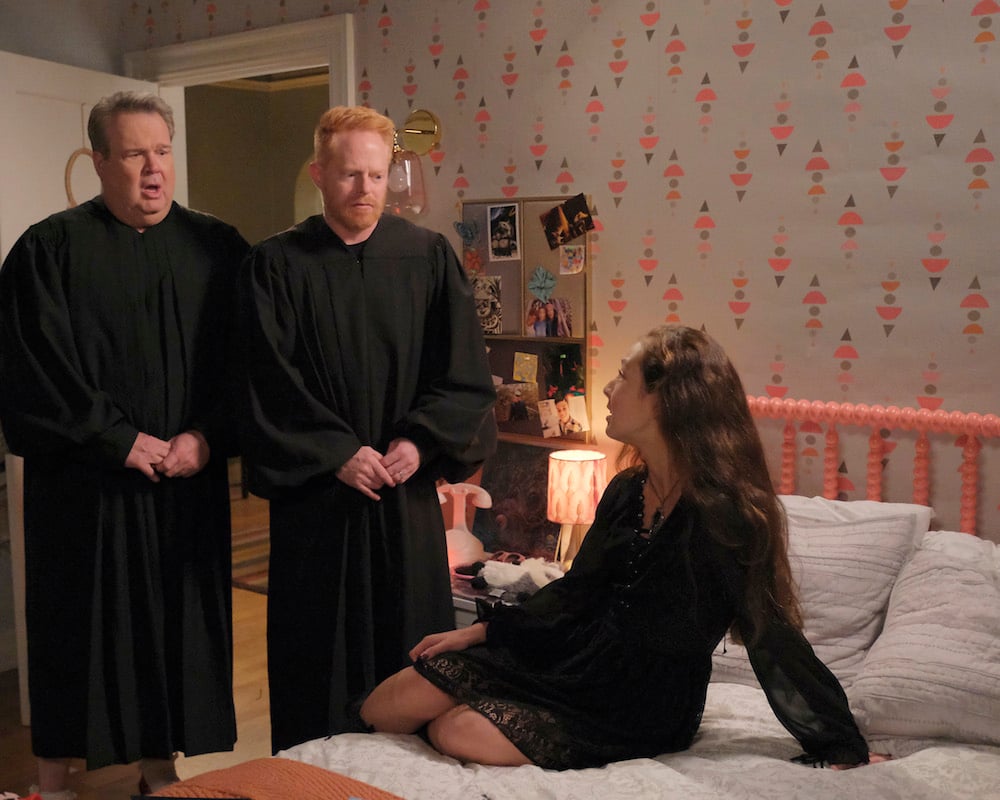 Lily won't be in the Paris episode, but Anderson-Emmons got to go with the cast.
"I wasn't in the episode for Paris but I got invited to go to Paris," she said. "I swear to God, the food is so good."
Anderson-Emmons also explored more of Europe on her own.
"I also went to Brussels and the Netherlands," she said. "It was very cool."
One thing she can finally do when 'Modern Family' ends
You haven't seen Aubrey Anderson-Emmons in much outside of Modern Family. That's because the year-round schedule makes it hard to fit in other projects. When the show is over, she'll be free to do other things.
"I've been trying to get some more auditions and stuff but nobody wants to deal with Modern Family," she said. "Because of the schedules it's really, really hard."