'Modern Family' Star Sarah Hyland Feels Haley Dunphy Doesn't Get the Ending She Deserves With Next Week's Series Finale
Find out why Sarah Hyland is so disappointed in the ending for her character, Sarah Dunphy, on 'Modern Family's series finale next week.
It's the end of an era. The critically acclaimed family sitcom on ABC, Modern Family, is ending with its eleventh season. However, Sarah Hyland, who plays Haley Dunphy, feels her character does not get the ending she should when the show airs next Wednesday, April 8, 2020.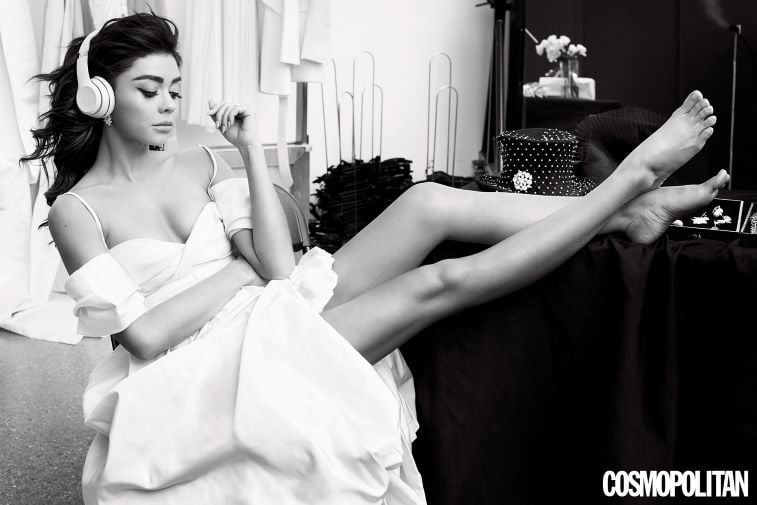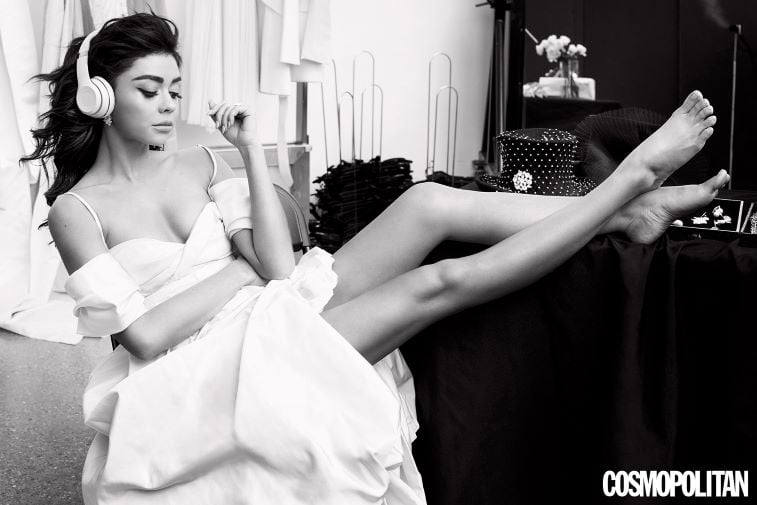 Who is Haley Dunphy on 'Modern Family'?
Haley is the oldest daughter of Claire and Phil Dunphy. She is portrayed as the stereotypical teenager at the show's inception. She was carefree and irresponsible; however, as the series progresses, she grows and changes. 
"If you look at everyone's storyline and character arc throughout the entire series, I think Haley has changed the most," Hyland told Us Weekly. "She's grown. She's always had a heart of gold and loves her family tremendously, but just like every teenage girl, simultaneously hates them all at once."
In the season 10 finale, Dunphy has twins, Poppy and George, with her husband, Dylan Marshall (Reid Ewing). 
"You've seen her make mistakes and own up to mistakes and then make those same mistakes again," Hyland continues. "But I'm really happy with the way that she has grown, and there have been some situations where she has been forced to grow even more so. Every new mother goes through what Haley's going through, especially when you have twins."
How does Sarah Hyland want her character, Haley Dunphy, to end out the season?
Hyland told fans that she's not happy with the way her character's story ends in season 11, during an exclusive interview with Cosmopolitan. 
Hyland wants Haley to "own her badassery in the fashion world—becoming a badass stylist or brand mogul or anything like that."
However, for as much as the character shows growth over the 11 seasons, Hyland is disappointed that she does not grow more in her career. 
"There are so many amazing mothers who are also hard workers and excel at their jobs and kill it every day in both aspects," Hyland says. "That would have been a really cool thing to see, especially from someone like Haley."
Hyland emphasizes that she wasn't a writer or producer on the show, so it wasn't up to her. She does want to get involved in producing in her career after Modern Family.
What happens to Sarah Dunphy in 'Modern Family' Season 11?
The final season of Modern Family follows Sarah through her challenges in parenthood. The character is missing from many episodes, and it does not go unnoticed by fans. When asked on Twitter where her character was, Hyland said, "Apparently, I've been busy with the twins."
After a four-episode hiatus, Haley returns for the last four episodes of the final season. Phil and Claire take Haley and Dylan to dinner to tell them that they are not bad parents in one episode. In another, she has a house party with Alex (Ariel Winter) and Luke (Nolan Gould). 
While we don't know what happens yet in the final episode, Hyland gave us a small inkling. Sarah doesn't end up becoming a "badass stylist" or "brand mogul." We will have to settle for her being a mom of twins.
The two-hour series finale of Modern Family airs April 8, 2020, at 8 p.m on ABC.