'Modern Family' Star Sarah Hyland Says She Is Used to Being Quarantined — This Is Her Third Time
Haley Dunphy (Sarah Hyland) wrapped on Modern Family's final season right before the coronavirus (COVID-19) sent all of California into a lockdown.
The actress is on day 10 of quarantine and she says this is something she is no stranger to. Let's take a look at why Hyland was quarantined two times before.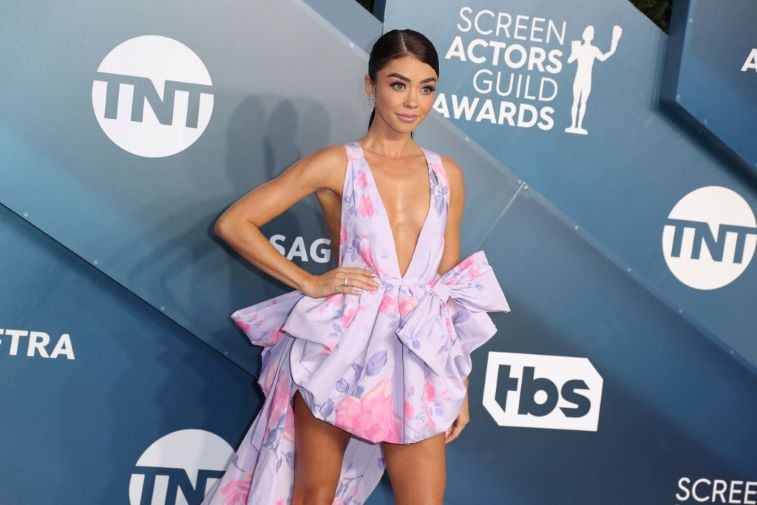 How did 'Modern Family' finish production of their final season before the coronavirus?
The critically acclaimed series is currently airing it's 11th and final season. Most shows that film in Hollywood came to a screeching halt on March 13, 2020 due to the dangers of spreading the coronavirus. However, Modern Family finished its season finale episode. 
"Because it was our last, we decided to do 18 [episodes] instead of 22 or 24," Hyland told Lauren Zima from Entertainment Tonight during an Instagram Live. "I'm so grateful we were able to finish."
The series typically has 24 or 22 episodes; however, because it was the final season, the writers felt it concluded well with only 18.
"I'm just really grateful that we were actually able to finish our season," the actress continued. "There are a lot of seasons that were not able to finish."
The series finale of Modern Family will air April 8, 2020, on ABC. 
Why was Sarah Hyland from 'Modern Family' quarantined two times before the coronavirus?
Hyland has kidney dysplasia. She was diagnosed when she was a child and received her first kidney transplant from her father in April 2012. However, her new kidney failed after only a few years. She received another kidney transplant in September 2017 from her younger brother, Ian.
"Every transplant recipient across the world right now is like, 'first time?' with this quarantine," Hyland explained to Zima. "Because after you get a transplant, you have to be quarantined at home for 30 days."
She explained that the shelter in place lockdown is very similar to her previous experiences, right down to the precautions she had to take when leaving the house.
"When you leave the house for bloodwork [after a transplant], you have to wear gloves and a mask," she continued. "Other than that, you are at home, with no visitors or anything."
Is Hyland more worried about the coronavirus because of her health?
"It definitely is very worrisome for me," Hyland explained. "I'm just not going out, so I'm just worried about the times we were going out before we self-quarantined. That's always in the back of my head. We are just not leaving home and taking it very seriously."
Because the coronavirus could lay dormant for up to 14 days, Hyland is afraid she came into contact with someone who had it before she self-quarantined.
Although she is worried, Hyland is making the best of the time she has with her boyfriend, Bachelor In Paradise alum Wells Adams.
Read more: Here's How Chris Harrison Knows 'Modern Family' Star Sarah Hyland and 'BIP' Bartender Wells Adams Are the Perfect Couple