'Modern Family' Stars Jesse Tyler Ferguson and Eric Stonestreet Share Memories of the Very First Episode
Jesse Tyler Ferguson and Eric Stonestreet share memories about the first episode of 'Modern Family' they ever filmed before the series finale.
Whatever happens on the Modern Family finale, it's going to be emotional. Hopefully, it will also be hilarious. 11 years was a long time to spend with the Dunphys and the Pritchetts. As the end drew near, stars Jesse Tyler Ferguson and Eric Stonestreet thought back to the very first episode they ever filmed together, the Modern Family pilot.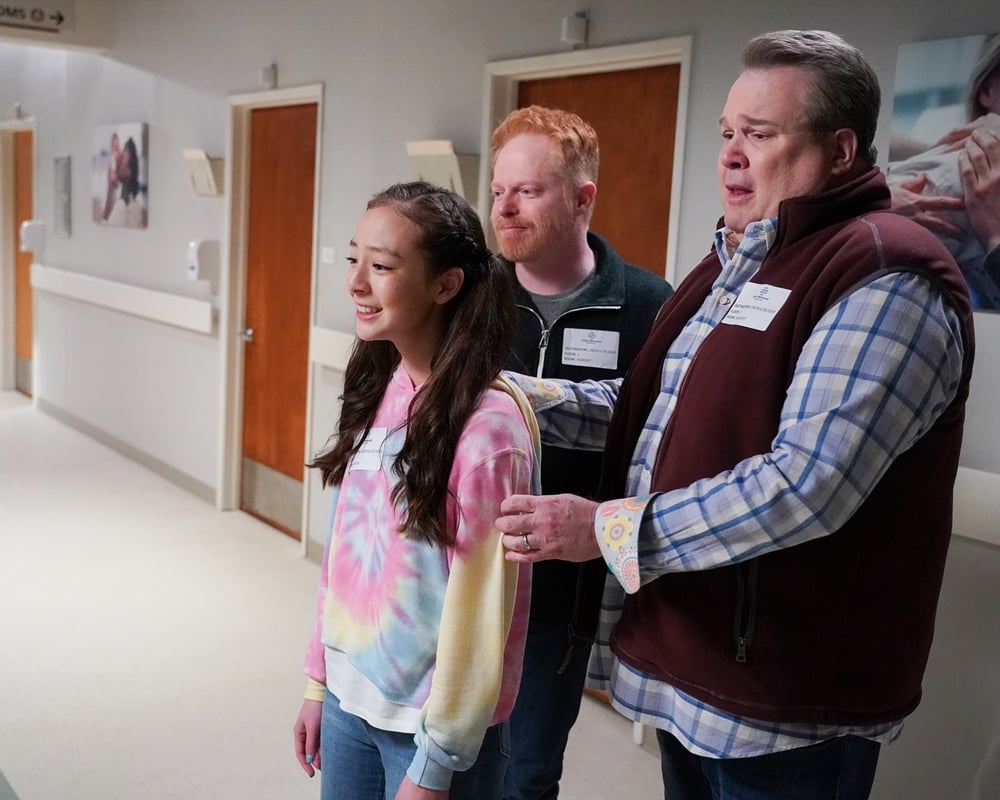 Ferguson and Stonestreet were on a Modern Family panel for the Television Critics Association on Jan. 8. When the show began in 2009, Cam (Stonestreet) and Mitchell (Ferguson) were just adopting an infant. Now their daughter Lily (Aubrey Anderson-Emmons) is a full grown young woman. The Modern Family finale airs April 8 at 8 p.m. on ABC.
The 'Modern Family' pilot stands out in Jesse Tyler Ferguson's mind
After 11 years, Modern Family seems like a sure thing. 11 years ago, they were just filming a pilot for the network, hoping they'd get to do a whole season.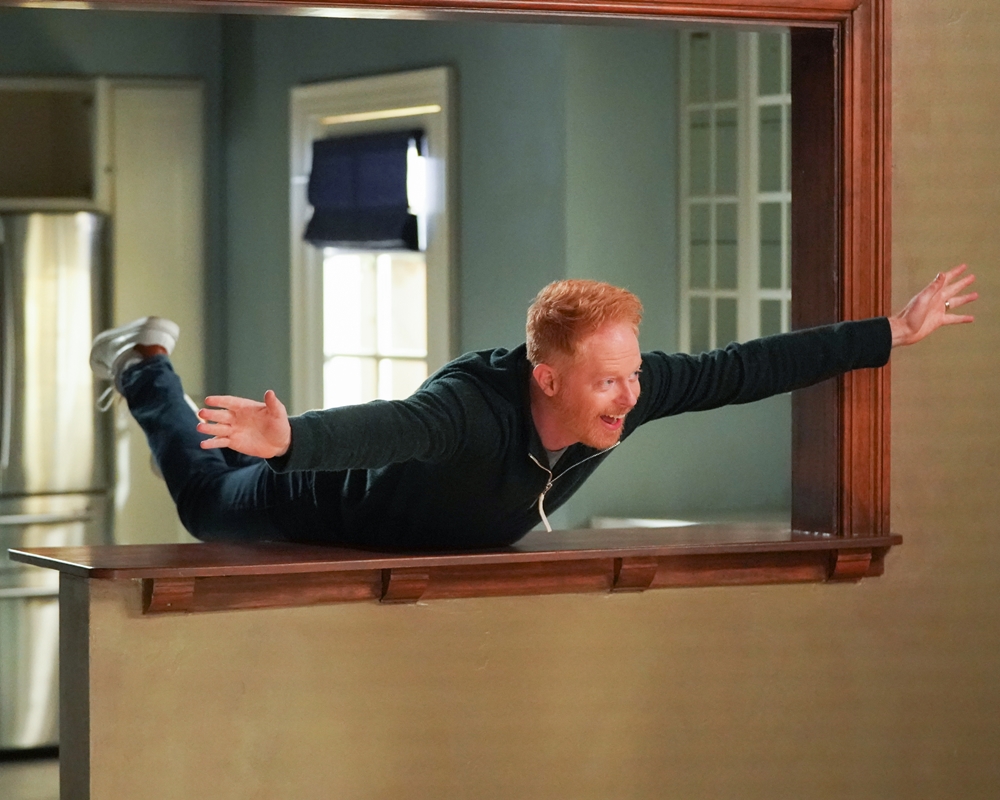 "It's so hard when you go 11 years," Ferguson said. "Looking back 11 years, it's very hard to remember what happened 11 years ago. But the pilot, for me and probably for all of us, really is a moment in history that I think I will always remember."
Jesse Tyler Ferguson said the cast became a 'Modern Family' immediately
What made the very first Modern Family episode so memorable for Ferguson was meeting the cast for the first time. They had auditioned individually, so they only became a family when they read the script together.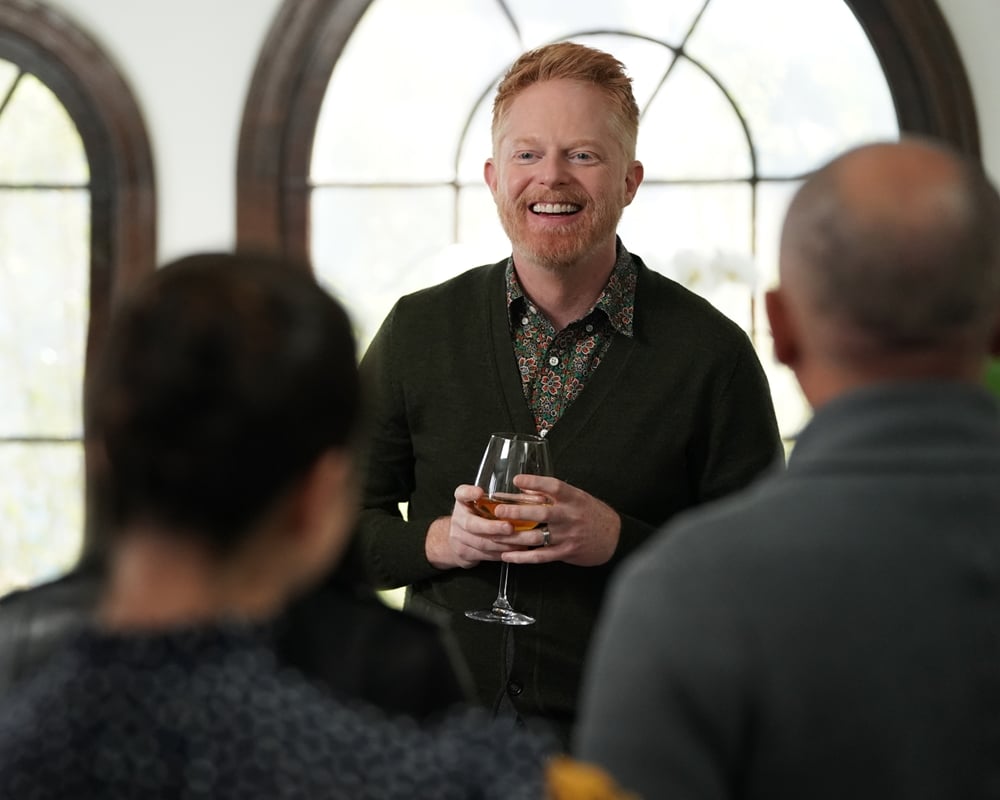 "The first time we all came together for a table read in preparation for the big network table-read for the pilot, it was like an immediate connection," Ferguson said. "I remember Sofia [Vergara] giving everyone hugs. I was, like, 'This is the nicest, most beautiful woman I've ever met in my entire life, and she gets to play my stepmother. This is going to be so exciting.' It all felt very natural very early on."
The adoption of Lily was monumental for Eric Stonestreet
The very first episode of Modern Family doesn't even reveal that everyone is related until they gather at the end. Cam and Mitchell are just a couple traveling home with their newly adopted baby. When the family gathers, and Cam reveals her like The Lion King, he still gets emotional remembering it.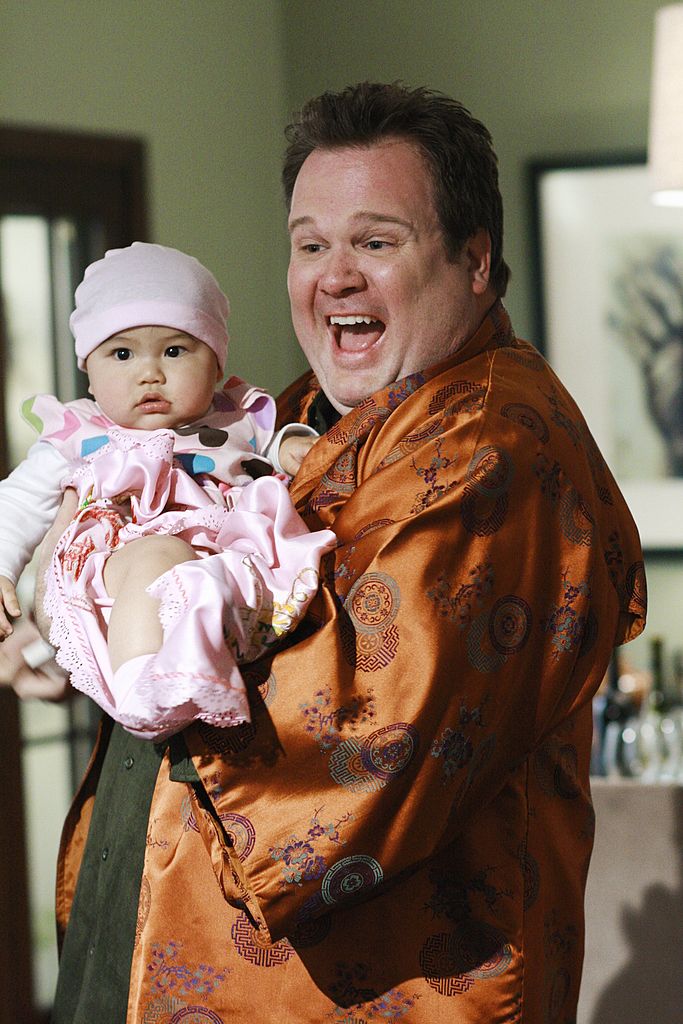 "We are grateful that that's sort of a defining moment, an iconic moment of Modern Family. If you watch me, I'm looking at everybody as I come out of the room with this baby. And looking back, my memory is connecting with each one of the people that I would be spending [11 years with]. That's what my choice was as an actor was to look at everybody and see their reaction. And as I watch that, I just am filled with so much emotion remembering, coming out multiple times, just looking at Ty Burrell and Julie Bowen and Sofia Vergara and Jesse and knowing that these people hopefully are going to be my friends for the rest of my life and that moment that turned out to be so important for all of us and me as well."

Eric Stonestreet, Television Critics Association panel, 1/8/2020