Modest Mouse Drummer Jeremiah Green's Loved Ones Ask for 'Good Vibes' as the Musician Undergoes Cancer Treatment
In a shock to music fans, it was revealed that Modest Mouse drummer Jeremiah Green is currently undergoing treatment for stage 4 cancer. It has not been specified what form of cancer Green has. As a result, the musician is currently taking a break from touring with Modest Mouse.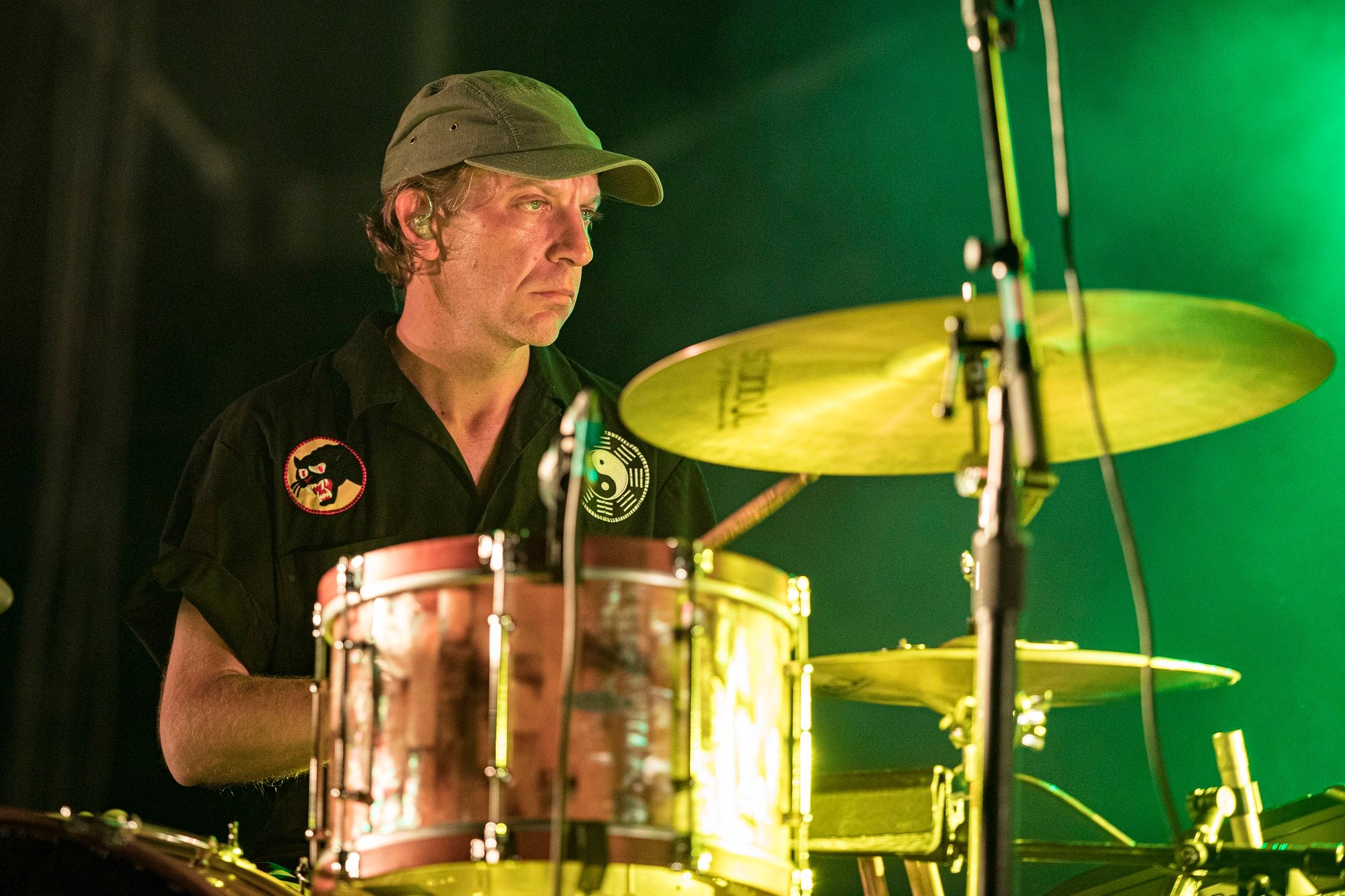 Modest Mouse drummer Jeremiah Green was diagnosed with cancer
On Dec. 28, the official Modest Mouse Instagram account published a statement written by singer and guitarist Isaac Brock.
"Hi. Some of you may have already heard, but I figured it would be good to hear the news directly from our camp. Jeremiah was diagnosed with cancer a short while ago, and he's currently in treatment," the statement reads.
Brock continued, "It seems to be going smoothly and making a positive difference. Jeremiah, as am I, are believers in the power of positive energy, so if you would be so kind as to send 'good vibes'( to quote Jeremiah) in the direction of Jeremiah and his family, that'd be great."
In the comments of the Instagram post, fans shared their well-wishes for the drummer.
"Jeremiah, your music has meant the world to me over the years. Sending positive vibes, love, and support to you and your family," one fan commented on Instagram.
Another fan commented on Instagram, "Lots of good vibes to you Jeremiah! The Lonesome tour has given me a huge appreciation for how long you and Isaac have been doing this together and the bond you must share. Looking forward to many more years of this beautiful partnership!"
"Heres to you, jeremiah. You got this and we all collectively love you," wrote an Instagram user.
Jeremiah Green took a break from touring with Modest Mouse
Modest Mouse recently completed their Lonesome Crowded West tour. The band is expected to return to live performances in March.
While Modest Mouse's tour recently ended, it is reported that Green stopped touring after receiving his diagnosis. According to People Magazine, he was "performing as recently as their Dec. 1 show in Los Angeles."
In a Facebook post, radio host Marco Collins wrote about Green's diagnosis and ongoing treatment.
"Just found out my friend Jeremiah Green (Modest Mouse) has pulled off the band's tour because he is currently undergoing chemo treatments to battle Stage 4 Cancer," Collins wrote. "Despite having a stage 4 diagnosis, his prognosis is good! Also his oncologist is a big MM fan (so he's got that in his corner!)"
He continued, "Sending him nothing but love & healing energy! Get well buddy. We're all pulling for you!"
Modest Mouse is expected to release new music
In July, Brock was interviewed by NME. In the interview, Brock revealed that he was working on new music for the rock band.
"I got seven new songs coming out pretty soon. As soon as we were done with the last album, I had a thorn in my side about everyone saying, 'Why does it take so long to put out records?' Because I find other interests! Not all of them good, but f*** it! I don't want to have to answer that question anymore, so I have a record that I'm really happy with," Brock told NME.
The band released their seventh studio album The Golden Casket in 2021.