Molly Ringwald Opens up About Her 'Mad Crush' on John Hughes
Molly Ringwald was John Hughes' muse. She starred in 'Pretty in Pink,' 'The Breakfast Club,' and 'Sixteen Candles.'
John Hughes' movies continue to inspire audiences decades following their release. His films offer a voice to those who feel misunderstood by society, thus creating a powerful impact to this day.
It can be said without much hesitation that Hughes' career wouldn't be the same without Molly Ringwald. She was more than just his actress. Ringwald was his muse. The Pretty in Pink star was so in sync with the director that she developed a "mad crush" on him over the years. Keep on reading to find out more about their unique relationship.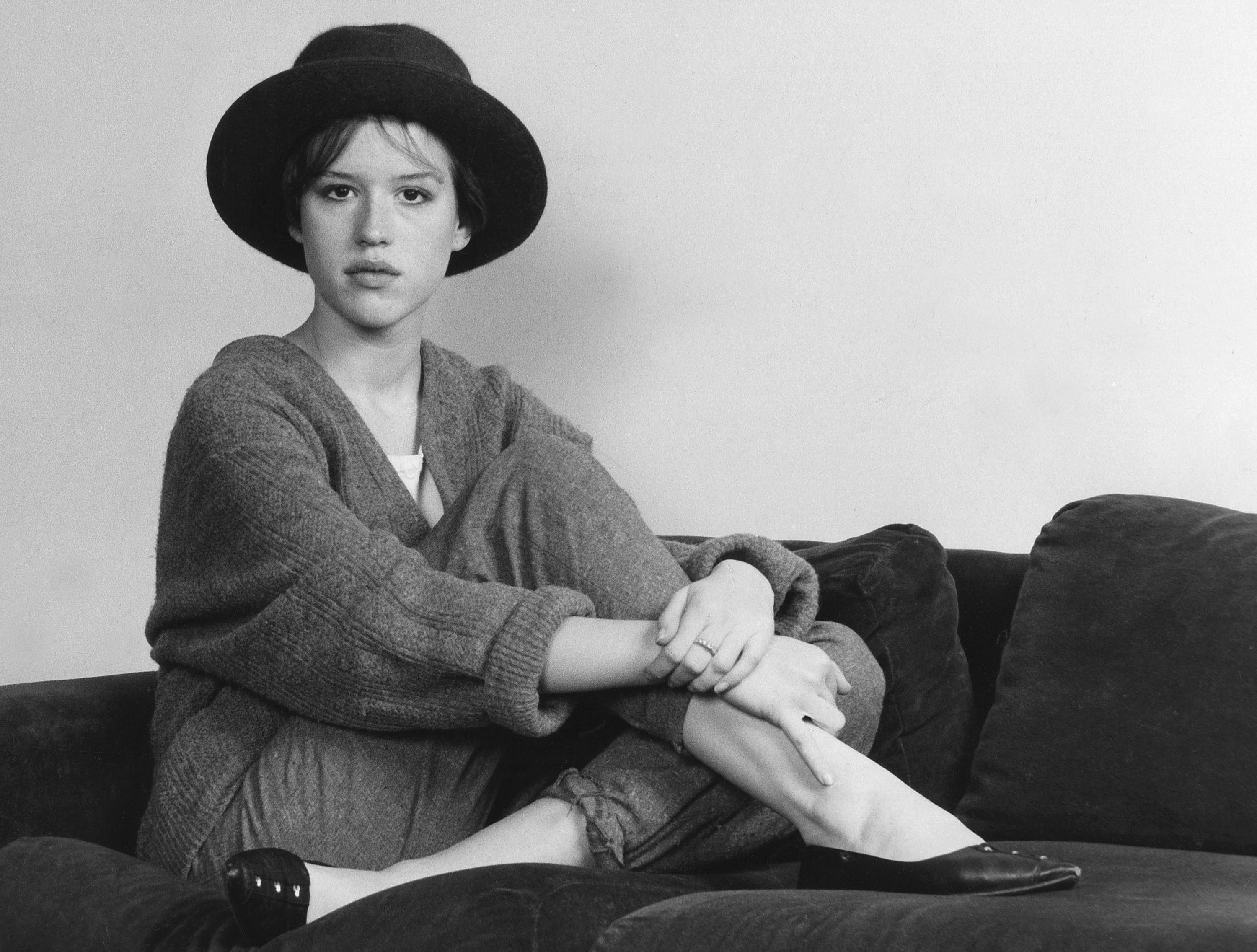 John Hughes wrote 'Sixteen Candles' for Molly Ringwald   
Sixteen Candles tells the story of an "everygirl" whose entire family forgets her sixteenth birthday. Ringwald's character already feels invisible at school, so it's even more hurtful when her own family neglects her on what is supposed to be her special day. Before even finishing the script, Hughes already knew who he wanted to cast for the leading role.
In Susannah Gora's book titled You Couldn't Ignore Me If You Tried, the author best describes Hughes' admiration.
"In the quiet Chicago suburb of Northbrook, Illinois, a young writer named John Hughes sat at his desk typing furiously. Staring down at him from the wall was a photograph- a headshot of a young actress he'd never met. This actress has soulful eyes, pouting lips, and red hair. She was lanky, freckled, sort of like a girl in a Norman Rockwell painting. And she was beautiful- differently, endearingly beautiful." 
"John Hughes banged away at the typewriter, writing a screenplay for this girl, her spirit in every keystroke. He had a story to tell. A story about what it really felt like to be a teenager, that strange combination of joy, humiliation, melodrama, and hope that is the adolescent experience. Hollywood had gotten it all wrong, and so he had to tell it the right way… He had to tell it for the teens misrepresented onscreen. And he had to tell it for her, the actress whose name was written on the bottom of the headshot that hung above his desk: Molly Ringwald." 
Molly Ringwald confesses she had a 'mad crush' on John Hughes
Being an artist's muse is flattering enough, but being Hughes' muse is a whole other story. The famous director has written several films with Ringwald in mind, Sixteen Candles being the first. Ringwald admits in Gora's book that she shared an incredibly powerful connection with the director. "I felt like he really got me," Ringwald admits. "I felt completely understood."
She goes on to describe how eerily in-sync they were, to the point where Hughes and Ringwald would finish each other's sentences.  
"I had a mad crush on him," she says. "Without a doubt. It's pretty heady stuff to have somebody who is so inspired by you that they are writing movies (for you), and studios are doing them." 
Molly Ringwald almost turned down her role in 'Pretty in Pink'
It's hard to imagine anyone other than Ringwald for the role of Andie, but the actress planned to turn down the part. She tells The Chicago Sun-Times, "I've said everything I've had to say about high school."
At the age of eighteen, when she was offered the role in the movie, Ringwald felt as though she wanted to tackle more "adult roles."  
But at the end of the day, Ringwald accepted the part. Why? Because Hughes had written it with her in mind. The actress reveals, "But something inside me said that since he wrote it about me, wrote it for me, I couldn't see anybody else doing it. It'd be too weird, like somebody wearing my clothes, you know?"