Molly Shannon Revealed Gary Coleman Had Help Getting Her Alone — 'Such a Dark Story'
Former 'Saturday Night Live' star Molly Shannon said Gary Coleman was "relentless" when he sexually harassed her, but who left them alone?
When one-time Saturday Night Live star Molly Shannon revealed allegations that Gary Coleman made "relentless" unwanted sexual advances, she also said he had help in getting her already naive defenses down to get her alone. Who did she say assisted Coleman in pulling off a "dark" move to give her a false sense of security?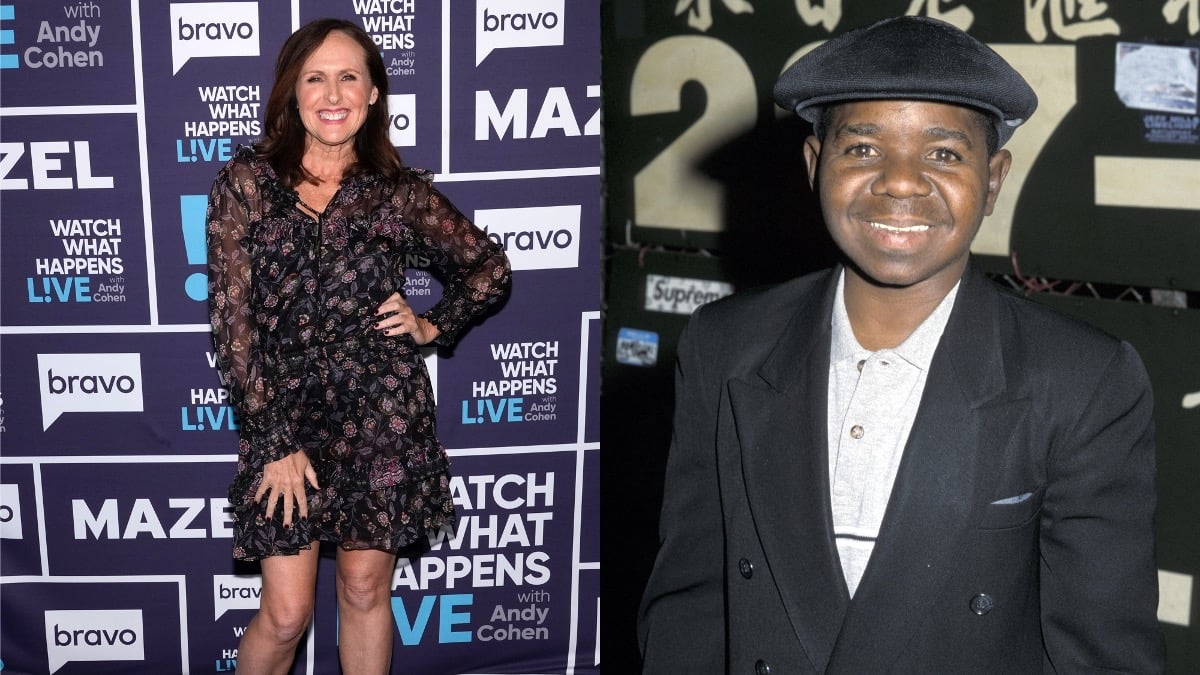 Molly Shannon said Gary Coleman was 'relentless' and fighting him off was 'athletic'
In an interview on The Howard Stern Show, Shannon said she was "trying to be polite" when she ended up alone in a hotel room with Coleman. But he was allegedly "relentless."
According to her, the Diff'rent Strokes actor was trying to kiss her and get on top of her after inviting her to sit on the bed. She said she used words like "no" and "stop," but he wasn't respecting her wishes. When she pushed him off and got up, he bounced on the bed and wrapped himself around her, she recalled.
"Then, I would fling him off," she described. "And then he got on top of me."
Shannon said she "didn't feel physically threatened" because of his size. "But … it was going on and on. Repeating," she explained. She described throwing him off but added he started grabbing at her legs and ankles. So, she started trying to kick him off, she told Howard Stern.
After all that, she said she ended up out of breath because it was "athletic and aerobic," so she locked herself in the bathroom. "… Then he sticks his hands under the door. And he's like, 'I can see you,'" she shared.
Molly Shannon said Gary Coleman used their mutual agent to get her alone
According to Shannon, she was still a bit unsophisticated about the ways of Hollywood at the time of the encounter. But the whole incident initially came to be because they shared an agent.
Since Coleman was a television icon and Shannon was trying to build a career, she was excited to meet him when asked. She said when he suggested they go to his luxurious penthouse suite, she "wasn't even thinking" about the possibility of a sexual encounter — especially since their agent accompanied them to the room.
Plus, Shannon stressed she was a virgin when all this happened. She told Stern she thought Coleman was "cute" in his suit and said nice things, so she went along without thinking of potential harm. But their agent eventually disappeared and that's when Coleman allegedly started getting handsy.
"So they had a whole move?" Stern asked before adding, "Oh, that's so dark. It is such a dark story."
Molly Shannon 'sprinted' out of the room with Gary Coleman
As Stern was, many readers might be curious how Shannon got out of such an aggressively uncomfortable situation. And she said she eventually just sprinted out of the room, but added she was probably very "polite" about it.
"I wish I could have stood up for myself more," The White Lotus actor told Stern, sharing she told her agent to be mindful of the problem. She describes the encounter in her memoir, Hello, Molly!
How to get help: In the U.S., call the RAINN National Sexual Assault Telephone Hotline at 1-800-656-4673 to connect with a trained staff member from a sexual assault service provider in your area.