Molly Yeh's 'Dangerously Good' Oatmeal Cream Pies Are Chewy Bites of Nostalgia
Molly Yeh's oatmeal cream pie recipe pays homage to the classic but with a few 'Girl Meets Farm' tweaks. The Food Network star adds rainbow chocolate chips for color and coconut oil for flavor.
Get transported back to childhood with Molly Yeh's oatmeal cream pies. A nod to the classic dessert, the celebrity chef pairs a classic cookie with cream cheese frosting and rainbow sprinkles. With, of course, a Girl Meets Farm twist or two. 
Molly Yeh's oatmeal cream pies start with oatmeal cookies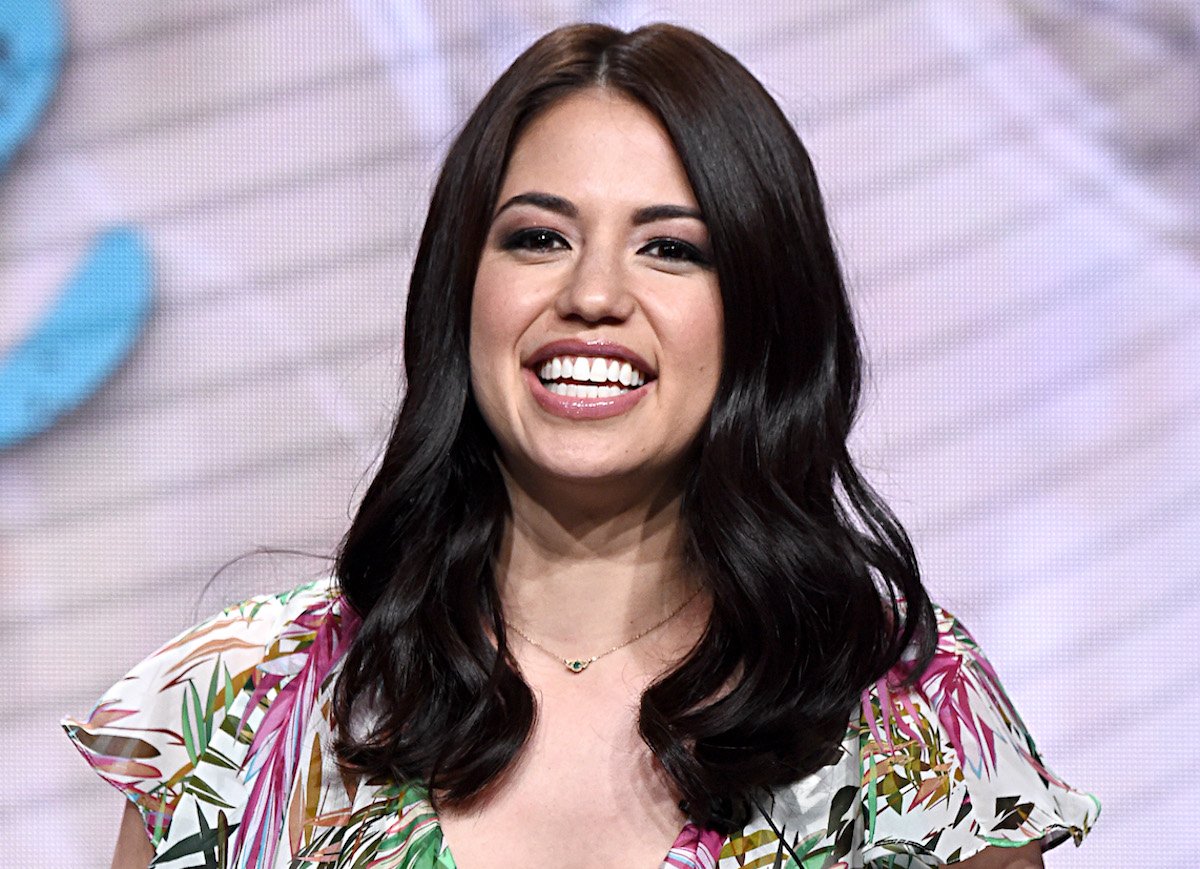 "I'm making my oatmeal cream pies which are sweet and dangerously good," she said on the  "That's Sno-Problem!" episode of Girl Meets Farm. "One bite and you're a kid again."
As she explained on her Food Network show, the recipe starts with oatmeal cookies. "Honestly, the only thing better than an oatmeal cookie is two oatmeal cookies with cream cheese filling in the center," she said. 
Like most standard cookie recipes she puts the dry and wet ingredients in separate bowls before mixing them to form the dough. For the dry ingredients, Yeh combines oats, flour, salt, and baking soda in a bowl. 
Once they're combined she sets the bowl aside and combines butter and brown sugar — for "extra chewy and molasses-y" cookies — in the bowl of a standing mixer. After it's reached a creamy consistency the blogger-turned cooking show host adds an egg, molasses, and vanilla extract. 
Next, the dry ingredients are slowly added to the bowl. Lastly, with the mixer on low, she slowly pours in the rainbow chocolate chips. 
The 'Girl Meets Farm' host adds coconut oil to the filling
Yeh's oatmeal cream pies are a twist on the classic. Instead of shortening which is common in oatmeal cream pies, she uses coconut oil. As she explained on Girl Meets Farm, the filling is cream cheese-based but it gets a boost of flavor from coconut oil.
"This is basically a cream cheese frosting with an added bonus of coconut oil," she said. "It's a nod to the classic nostalgic shortening that you usually find in oatmeal cream pies but I love the extra coconut-y vibe that it adds." 
Yeh's recipe calls for room temperature unrefined coconut oil to be combined with softened cream cheese, butter, vanilla extract, powdered sugar, and kosher salt. 
Don't want the coconut flavor? Use refined coconut oil or any other shortening alternative. 
An ice cream scoop makes the Food Network star's recipe easier
Food Network stars recommend all sorts of tools to keep in the kitchen. One that shows up time and time again is the ice cream scoop. 
Yeh's oatmeal cream pies are a great example of how useful an ice cream scoop can be. She uses one not only to form perfectly sized cookies but also to scoop the filling.
I'll plop some filling onto the center of a cookie," she said, using an ice cream scoop for what she referred to as "the extra-satisfying part."
She continued, saying she'll "sandwich it with another cookie, squashing it down so that the filling reaches the edges." The result? Uniform oatmeal cream pies with identically sized cookies and the exact same amount of filling. 
After setting up in the fridge because of the soft filling, Yeh's oatmeal cream pies were ready for a taste test. "They're so chewy and the rainbow chips are crunchy," she said after taking a bite. "This is a sweet sandwich of comfort if I ever had one."