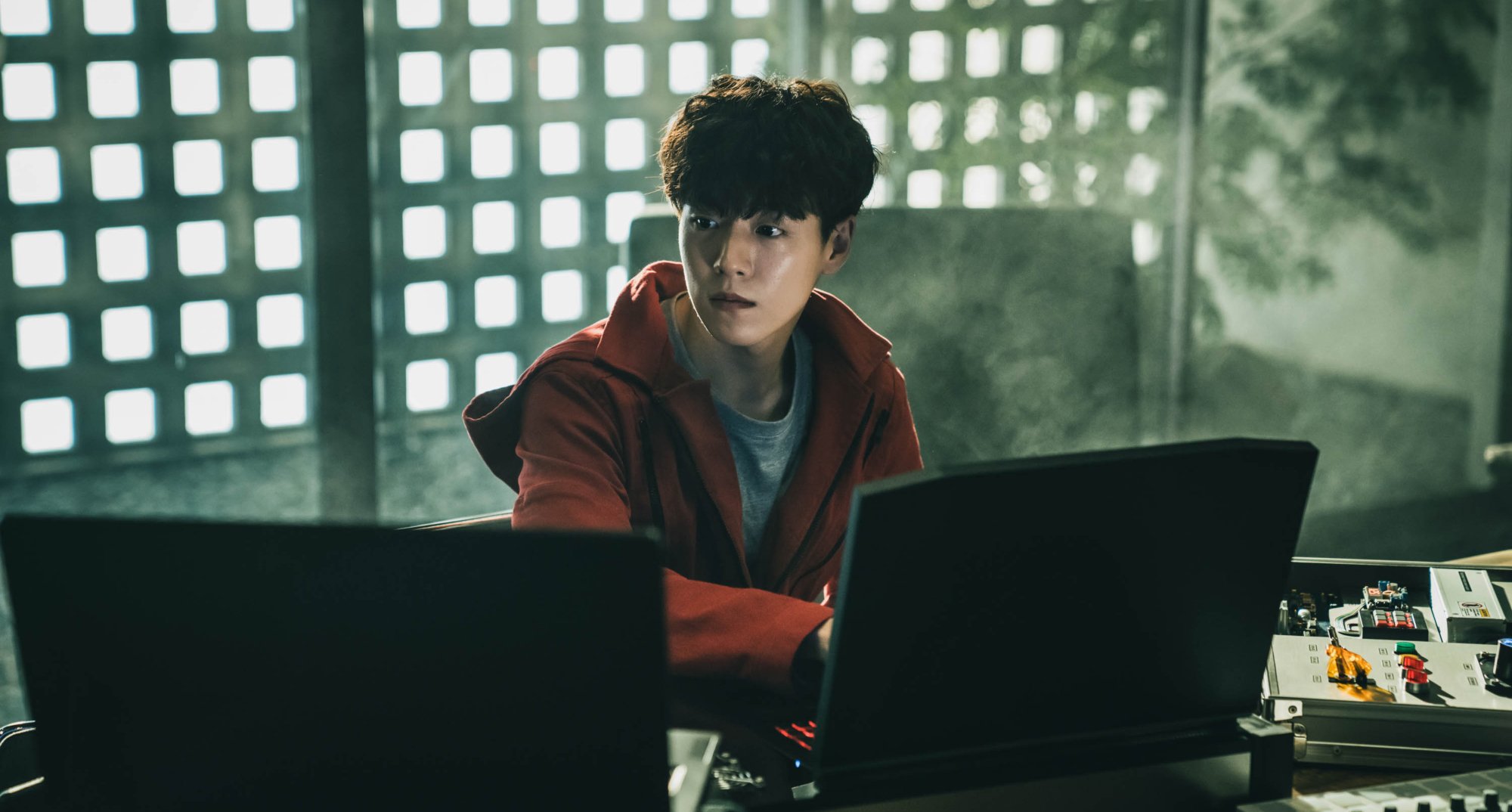 'Money Heist: Korea': Rio's Story Is Not What Fans Know From the Original Spanish Series
In both the Spanish and K-drama, Rio is a disappointment to his parents. The key difference is what Rio's career path was supposed to be in 'Money Heist: Korea' and why he became a hacker.
Behind every heist team is a genius hacker that helps the plan run smoothly. Like in the Spanish series, the title goes to Rio in Money Heist: Korea. Played by actor Lee Hyun-woo, Rio is the youngest member of the team with his own story to tell. But unlike the original series, Rio's story in the K-drama has different details and heartache.
[WARNING: This article contains spoilers for Money Heist: Korea – Joint Economic Area.]
Rio came from a loving family in 'Money Heist'
Each character in the series comes from a troubled background, but Rio (Miguel Herrán) is one of the few who does not have as a troubled past as the others. Rio greatly cares for his family and parents. At a young age, Rio starts developing his hacker skills. His parents believed he played video games or studied and never caught on to his new occupation.
In 2010, Rio pulled off a cyber-attack and heist with local news reporting. He stole banking information from American servers but was never caught, and his identity was never revealed. In Money Heist, Rio thinks fondly of his family despite knowing of their disappointment in him.
When Raquel (Itziar Ituño) enters the Royal Mint to verify hostages are safe, she is wearing a wire. Rio takes care of it before seeing the word "Rayo" written on it. It was his mother's nickname for him. He discovers the wire concealed a microchip with a video message from his parents. The video sways him almost to give himself up.
While Money Heist gives Rio a more amicable relationship with his parents, Money Heist: Korea changes Rio's story to make him more emotional toll.
Lee Hyun-woo's Rio in 'Money Heist: Korea' was forced to attend medical school
At the beginning of the K-drama, fans only really know Tokyo's backstory in detail. Minor details of the rest of the characters are sprinkled in, but Rio's backstory is heavily explored. Money Heist: Korea Episode 4 begins with a flashback to the Professor (Yoo Ji-tae) teaching the team how to take care of injuries.
He hints that one of them has medical knowledge and looks to Rio. Everyone is shocked that he was once a doctor, but he explained he quit medical school years ago. Knowing the Professor brought him in for that reason, Rio leaves. Back in his life, fans learn Rio comes from a wealthy family. But he has a strained relationship with his father over medical school.
Annoyed at his father's suggestion to re-enter, he goes on a joyride in his Ferrari and goes clubbing. The Professor and Tokyo find him, encouraging him to face his life. Later in Money Heist: Korea, fans learn why Rio could not get through medical school.
He is unable to stomach blood and procedures. After removing a bullet from a hostage, he vomits in the bathroom. Rio tells Tokyo his father knows of his problem but forced him to attend school. His career was decided before he was born as he comes from a family of doctors. Instead, he became a hacker.
Who is the actor portraying the role of Rio in the K-drama?
Actor Lee is the baby of the main cast of the K-drama. The same goes for his character Rio in Money Heist: Korea. Before the drama, Lee began his career as a child actor and appeared in many historical dramas like The Legend, King Sejong the Great, and The Return of Iljimae.
In 2012, he co-starred in the Korean adaptation of a Japanese manga titled To the Beautiful You. Coincidently in 2014, Lee played a hacker in the movie The Con Artists. Regarding K-dramas, he has appeared in Moorim School: Saga of the Brave and played a supporting role in the romance K-drama The Liar and His Lover.
Money Heist: Korea is Lee's first major leading role in a Netflix K-drama. Fans can watch the actor on Netflix.