'Money Heist' Season 4: Fans Debate Who's the Worst – Arturo, Alicia, or Gandia
As soon as Netflix drops new episodes for one of its hottest series like Money Heist, social media starts buzzing. That's what happened when the show returned with part 4, causing fans all over the globe to panic, yell, and mourn together from our virtual spaces as we watched.
Money Heist/La Casa de Papel drove the story into a forest, onto the road, and into some dark places this season, causing fans to applaud their new favorite characters and despise their chosen villains.
More than one fit the role of the latter, and a discussion was sparked on social media about which antagonist is this season's most hated.
Take your pick, because between it's a toss-up between Inspector Alicia Sierra, Gandía, and Arturo (aka Arturito). Palermo made the cut too for many fans, but these three outranked him, and each one is vile in his or her own way.
[Spoiler alert: Do not read ahead if you haven't watched season 4 of Money Heist/La Casa de Papel]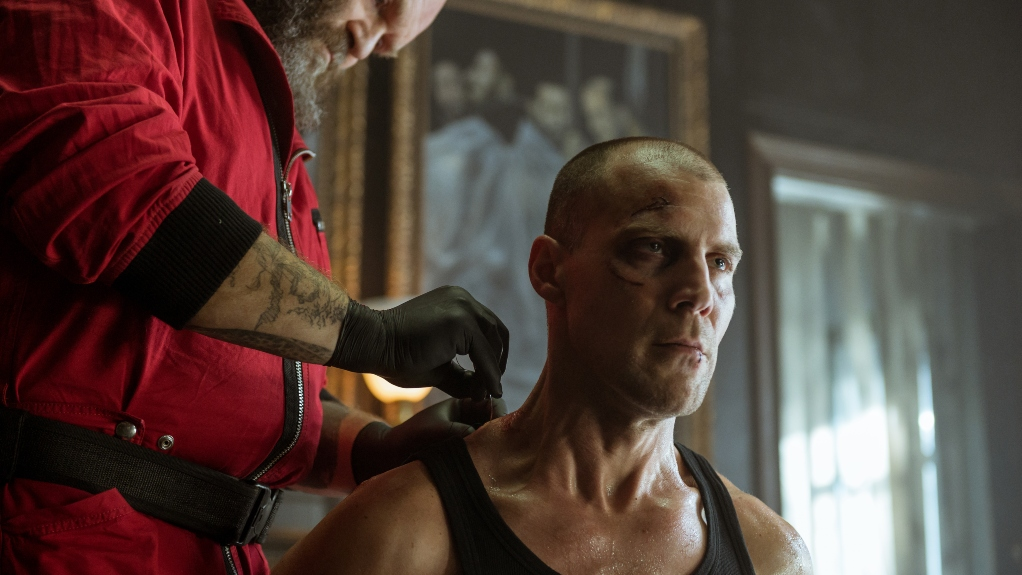 Arturo is reviled for obvious reasons
Fans are still angry that Arturo slithered his way into the bank in part 3. After the Royal Mint heist, he built up a career as a slimy, fraudulent motivational speaker. In a bid to boost his ego and warped hero complex, he inserted himself into the crop of hostages in parts 3 and 4.
This time, he turned into despicable rapist who drugs women hostages and sexually assaults them when they're unconscious. He still tormented Stockholm and purposely provoked hot-tempered Denver to hit him. Even the creative team behind Money Heist describes Arturo as deplorable.
On Twitter, commenters united in their hatred for him. One user wrote, "Arturo, please just die in episode 1 of Money Heist part 4. I'm tired of seeing your annoying s*** face."
Another added, "I think we can all agree that Arturo in Money Heist is without a doubt the worst character in existence."
And one passionate user wrote, "The real villain in Money Heist (La Casa De Papel) is not Alicia Sierra, not Alfonso Prieto but, its the f****** rapist, Arturo Roman. I wanna burn him alive."
There are a multitude of tweets and Reddit comments questioning why Arturito is still alive.
Alicia Sierra, cold-hearted lawbreaker
She is one of the most callous and manipulative inspectors on the force, and her vulnerable moment of tears did nothing to win over fans.
Alicia is cold, smug, and awful, and after watching her trudge after the Professor down streets, under bridges, and into a tunnel as a smoking pregnant woman about to give birth, viewers are calling her crazy.
She's ok with torturing people, breaking the law, and bullying Antoñanzas. Lisbon, along with fans, believes Alicia is a sociopath. Tweets like this one round her up with Arturo, Gandía, and Palermo as the most hated character – in Spanish and English.
Comments such as "She's bad like pizza with pineapple," "I hate her," are all over Twitter and Reddit, but some fans think she'll defect over to the Professor's team. Don't trust her.
Gandía is brutal
Is he in the number one spot as this season's most hated character?
Perhaps, but Gandía and Arturo are almost tied. Some fans argue that while Gandía is terrible, he is just following the duties of his job. However, a great number are totally against the killer, labeling him a monster and wanting him dead.
On Reddit, there's discussion of Gandía having too much plot armor, similar to Dre and Tariq in Power. How did the security hitman survive multiple shootouts? How long does Professor want him alive? Tokyo, Helsinki, and Bogota all want a piece of him.
Fans want him gone next season to avenge Nairobi's death. Gone! But in the case of who's the worst, it's almost a draw between him and Arturito.
Binge-watch La Casa de Papel/Money Heist now on Netflix.