'Money Heist': Who is Álvaro Morte, the Actor Who Plays the Professor?
Arguably the glue that binds the Money Heist team together, Álvaro Morte's Professor is one of the reasons people are addicted to the series.
When Money Heist – aka La Casa de Papel – first kicked off on Netflix, viewers were introduced to the serious but genius "bad boy" who is the orchestrator of the heist.
Through three seasons, we've watched the character go from being a stoic, focused nerd to a stoic, focused nerd-lover who can lose his cool. With part 4 of the show due to arrive in April, fans will be seeing a different side of Professor and hence, a different side of Morte.
Let's take a look at this talented actor and learn why viewers love him as a criminal mastermind anti-hero.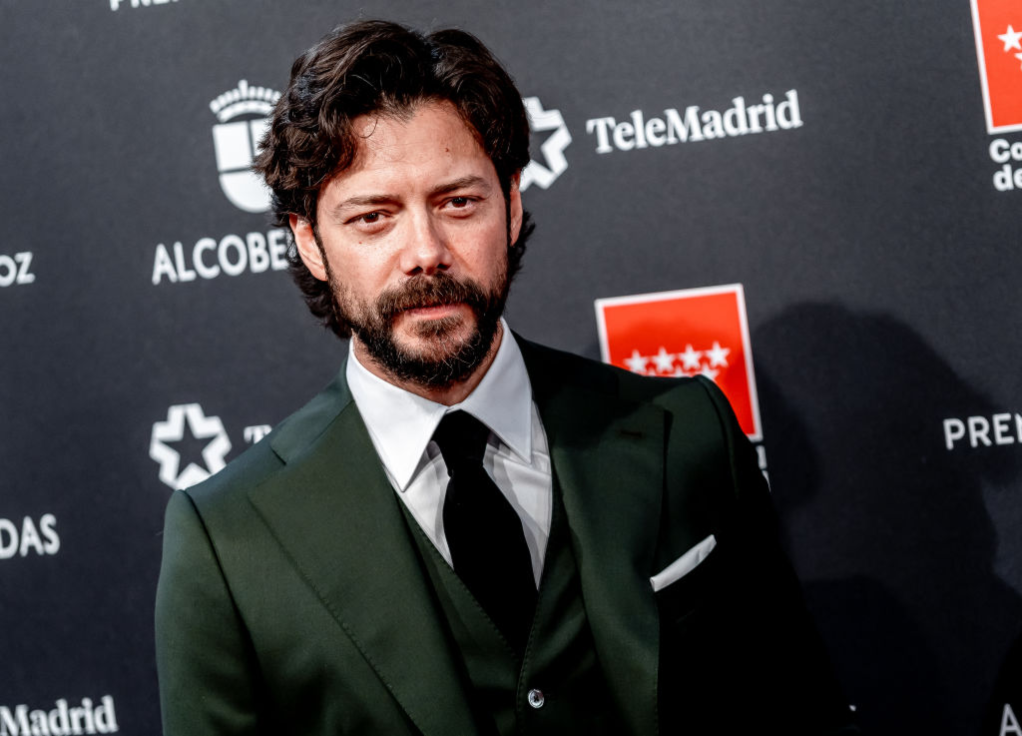 Morte's done film and television
When Morte first launched his acting career in 2002, he landed a small role on the Spanish medical drama Hospital Central. The TV series has been compared to E.R. His first feature was for Lola, la película, a film about Spanish flamenco dancer, Lola Flores.
Since then, he's appeared in Isabel alongside his La Casa de Papel co-star Úrsula Corberó, and other projects such as Bandolera, Love in Difficult Times, Mirage, and The Pier.
He's married
Morte and his wife, Blanca Clemente, wed in private ceremony. The couple share a set of fraternal twins: one boy and one girl, and he often posts photos of his children on Instagram.
'La Casa de Papel' changed his life
Due to the worldwide success of the show, Morte and the rest of the cast are now recognized internationally. He wasn't used to being an overnight sensation.
Morte told the Brazilian paper Metro Journal that he feels fortunate because of the show and now he's being offered roles from around the globe. The record-breaking series changed his life.
"It has changed a lot in one way, but in another I am the same. I haven't changed my habits or behavior. But it is true that, on the one hand, there is the fame part and it is strange that overnight, I am asked for photos and autograph."
A different TV series challenged Morte as an actor
While on break from filming Money Heist/La Casa de Papel, Morte spent time working on a different series, The Pier. The story is actually from the same creators as Money Heist but follows a man who's in love with two women. Morte's character, Oscar, is a married man with emotional baggage.
During a promotional panel for the series, he said he was afraid to step into Oscar's shoes.
"With The Pier, I was afraid of playing a polyamourous character! You start as a man (Oscar) who's cheating on his wife, so he's going to go to hell! But that's part of the challenge. Let's see him, hear what happened, see what's happened in his life to get hime there. So, you see episodes from the wife's point of view, but you don't immediately make the connection. It was very difficult to perform this guy, starting from cheating on his wife. So how can we forget that, start working from another point of view and make the audience understand him without sending him straight to hell? That was the challenge."
Money Heist part 4 premieres on Netflix on April 3.