Monica Disputes Theory That She's Not Interested in a Friendship With Brandy Following Their 'Verzuz' Battle
Fans are still gushing over Brandy and Monica's epic 'Verzuz' battle, but some believe Monica isn't interested in a friendship with Brandy. Monica denies such.
The on-again-off-again feud between 90s music icons Brandy and Monica is finally over. Their highly anticipated 'Verzuz' battle is still trending and gaining even more viewers after its initial debut, but it hasn't stopped fans from speculating whether or not their reunion is genuine. Monica is putting all speculation to rest in a new interview.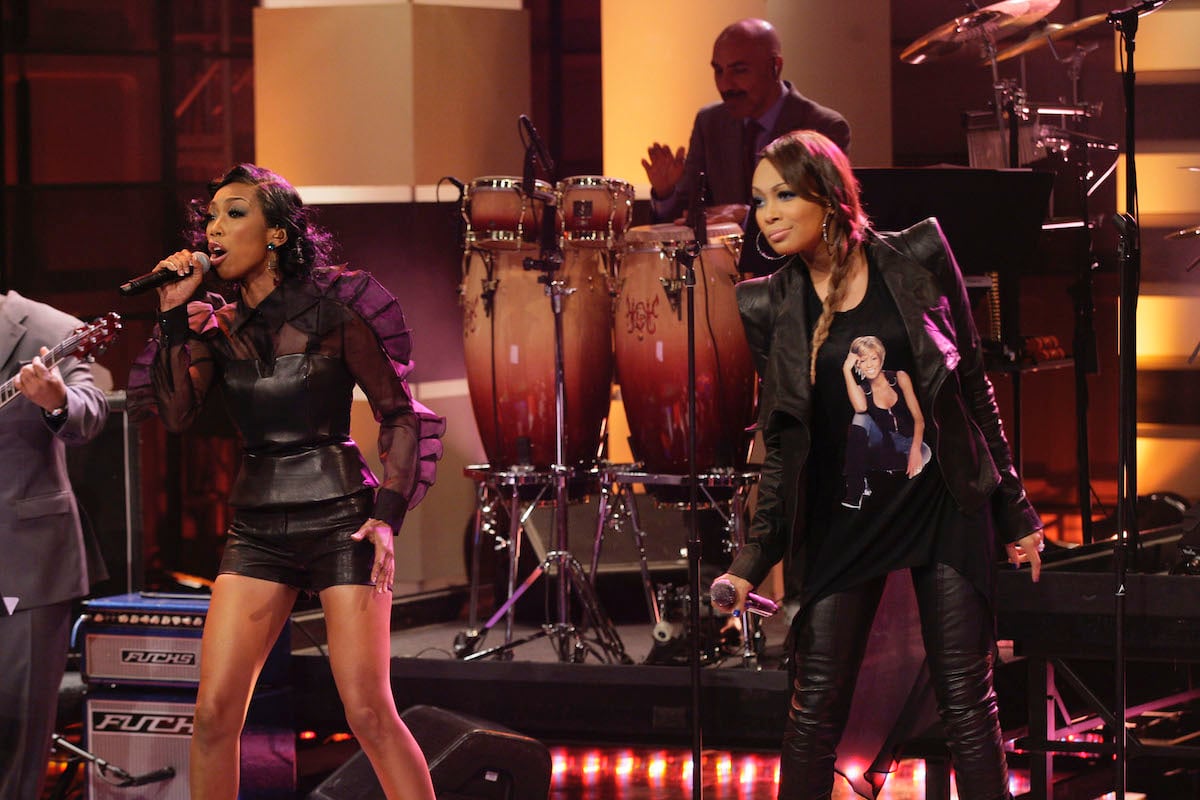 Fans say Monica appeared disinterested during 'Verzuz' battle
Brandy and Monica's reunion came eight years after their 2012 collaboration "It All Belongs To Me." While Monica has always publicly praised Brandy, Brandy's attitude toward Monica has been inconsistent. 
Throughout the last eight years, she's thrown shade on social media, including scolding a fan who asked her to participate in Monica's "So Gone" challenge and hinting that she felt bullied by Monica in the past.
As the request for the two singers to join forces for a Verzus battle, they were both initially in opposition but surprised fans by announcing they'd battle with their catalogs during a live stream on Aug. 31. 
Despite bringing in over 6 million views and shattering previous 'Verzuz' records, some fans say Monica's vibe during the battle was less than inviting toward Brandy.
"Monica wants to slap Brandy… you see that body language," one Twitter user asks.
Another shared a famous meme of Chrissy Teigen appearing disinterested, likening the image to Monica during the battle.
Monica says she and Brandy are in a great place; says she ignores speculation and instigation from fans
In a new interview with V103 Atlanta's Kenny Burns, Monica says the goal of her participating in Verzuz with Brandy was to put to rest any longstanding tension between the two. Unfortunately, she says fans refuse to let the past go.
"People wanna be body language analysts and all of that, you can't do that," Monica says. Furthermore, she wants people to understand that her chill personality is not an indication that she has any ill will toward Brandy.
"That's my natural personality…I never felt any type of way because in all fairness if I felt a way, I would not have been present," Monica says.
"If you know what your intentions are, you can't get caught up and lose sight of what your intentions are. My intentions were to say like, 'Listen, we're both here and we are serious about acknowledging each other's legacies and saying job well done on both parts.' The memes are funny and all of that. We're old enough at this point to not be moved [by the online speculation]."

Monica, V103 Atlanta
Both Brandy and Monica are reveling in their reunion and successful battle and are posting beautiful tributes to one another on their respective Instagram pages.
During the 'Verzus,' Brandy mentioned a potential joint tour between her and Monica several times. Hopefully, the two ladies can make it happen!