Monica Admits She Doesn't Listen to Any of Her Own Music
Monica admitted that she doesn't listen to herself sing
The long-awaited Verzuz battle between Monica and Brandy is set to be a historic event over 20 years in the making. The two R&B divas have had a rocky relationship over the last two decades since they topped the Billboard charts with their 1998 hit "The Boy is Mine." But the music is about to speak for itself.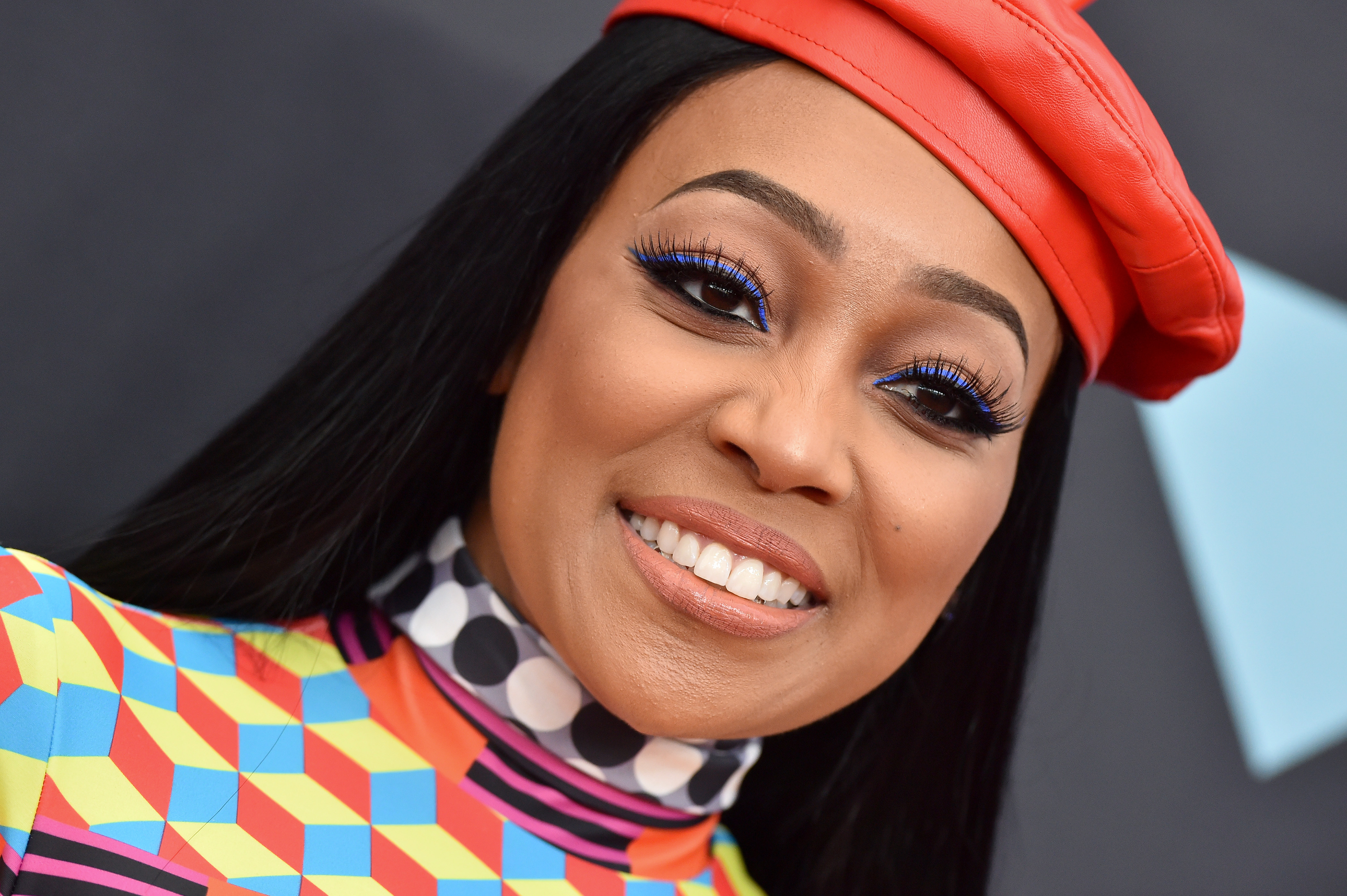 What is Verzuz?
Verzuz is the latest music battle sensation that has taken over social media in the months since the beginning of the coronavirus pandemic. Artists aren't able to perform live shows — often their biggest source of revenue — and have turned to Instagram Live to communicate with their fans instead.
Hip-hop superproducers Timbaland and Swizz Beatz first started Verzuz back in March as a way of pitting producers against producers, singers against singers, etc. Even though it's advertised as a competition, it's all in good fun and often done for a good cause; all proceeds made from limited edition Brandy vs. Monica merch, for example, will be donated to Michelle Obama's When We All Vote initiative.
Some of hip-hop and R&B's biggest names have faced off on the Verzuz "stage," with each battle seemingly attracting more attention than the last. Recent streams have pitted Alicia Keys against John Legend, Nelly against Ludacris, and Rick Ross against 2 Chainz. Some battles have had special historic or cultural significance, like DMX vs. Snoop Dogg pitting East Coast rap against West Coast rap.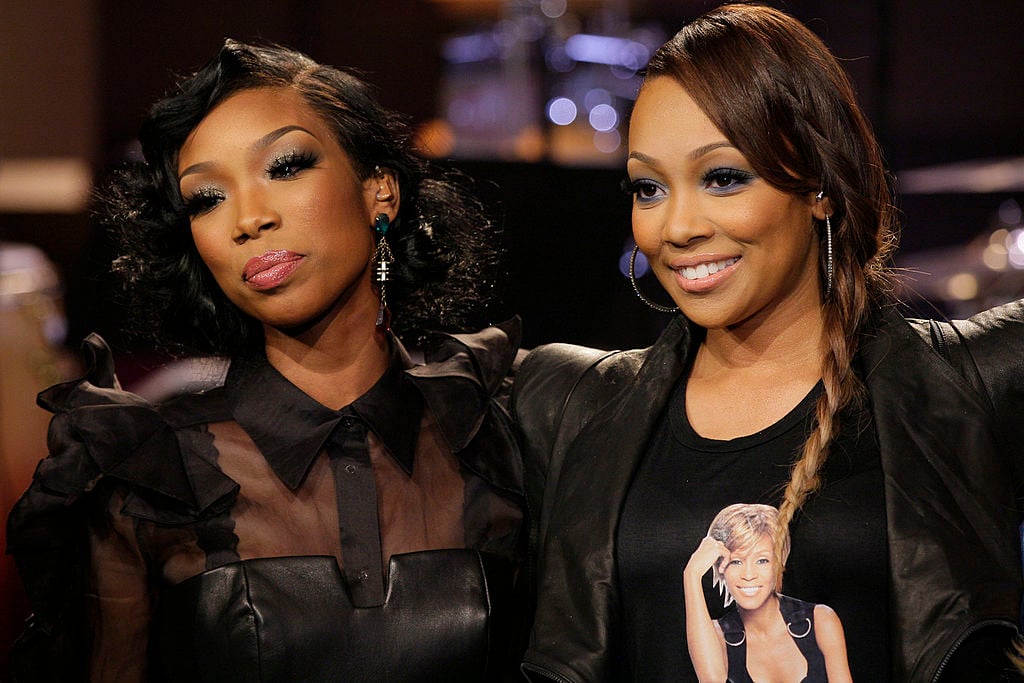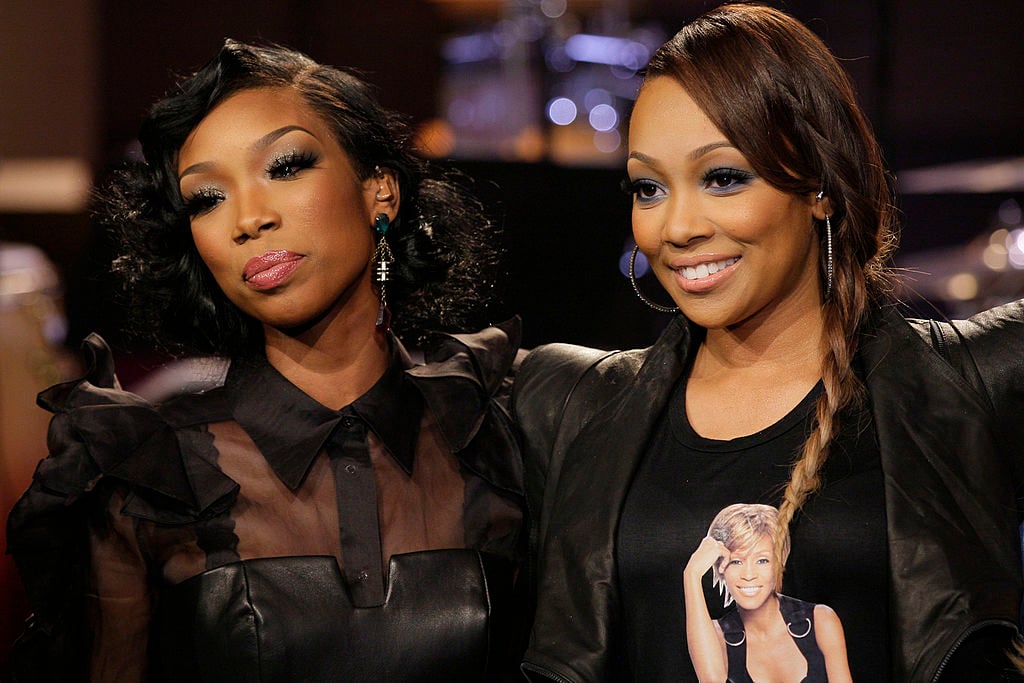 Brandy and Monica's relationship goes way back
The reason Brandy and Monica's Verzuz battle is so significant is because of the two singers' often tense relationship. In the 1990s, they were two young R&B singers who had just burst on to the scene. They came together in 1998 for the smash single "The Boy is Mine," which became both of their first Billboard number-one hits.
Not all was fine behind the scenes, though. Tensions grew in the months after the song came out as the two seemingly battled for the spotlight, much like the boy in the song. It came to a head at the 1998 MTV Video Music Awards when the duo performed the song for the first time (which remains their only TV performance of the song to date): Monica now admits to punching Brandy backstage.
Since then, Brandy and Monica have patched things up and even released new music and had plans to tour, though their relationship fell apart a few more times since their reunion in 2012 for the song "It All Belongs to Me." With their long-awaited Verzuz battle, it looks like they're both ready to bury the hatchet for good.
Monica doesn't listen to her own music
In a joint interview with BET in 2012, Brandy told Monica that her favorite song of hers was (and still is) "Angel" from Monica's debut album Miss Thang. Monica herself admitted that she doesn't even remember the lyrics to that song.
But given Monica's relationship to her own music, this shouldn't come as a surprise. In an interview with RuPaul last year, Monica cringed when RuPaul mentioned that her 2003 album After the Storm is one of his favorite albums — not because it was bad music, but like the album's title implies, Monica had experienced some traumatic years and was looking to move past it. RuPaul asked her if she can listen to that album anymore and her response was honest.
"I don't listen to myself, period," Monica said blankly. She said this is a result of sometimes spending upwards of 20 hours in the studio recording one song, and simply being sick of it by the time it's done. "When I leave the session, I leave the session. I leave it, leave it."
When RuPaul asked her if she listens to anything by Brandy and Monica as opposed to just Monica, her also was also just as quick and frank. "I listen to Brandy! I just don't listen to Brandy and Monica." She goes on to show that she's moved on from their beef, saying Brandy has "one of the greatest voices of our time."