Monica Explains Her Current Relationship With C-Murder and Her Connection to Kim Kardashian West
Monica's relationship with her ex, rapper C-Murder, remains a mystery to many. The singer has songs that fans believe are about her devotion to him and she's now working with Kim Kardashian West with the hope of freeing him from prison. In a new interview, Monica explains her current relationship with C-Murder and her connection to Kardashian West.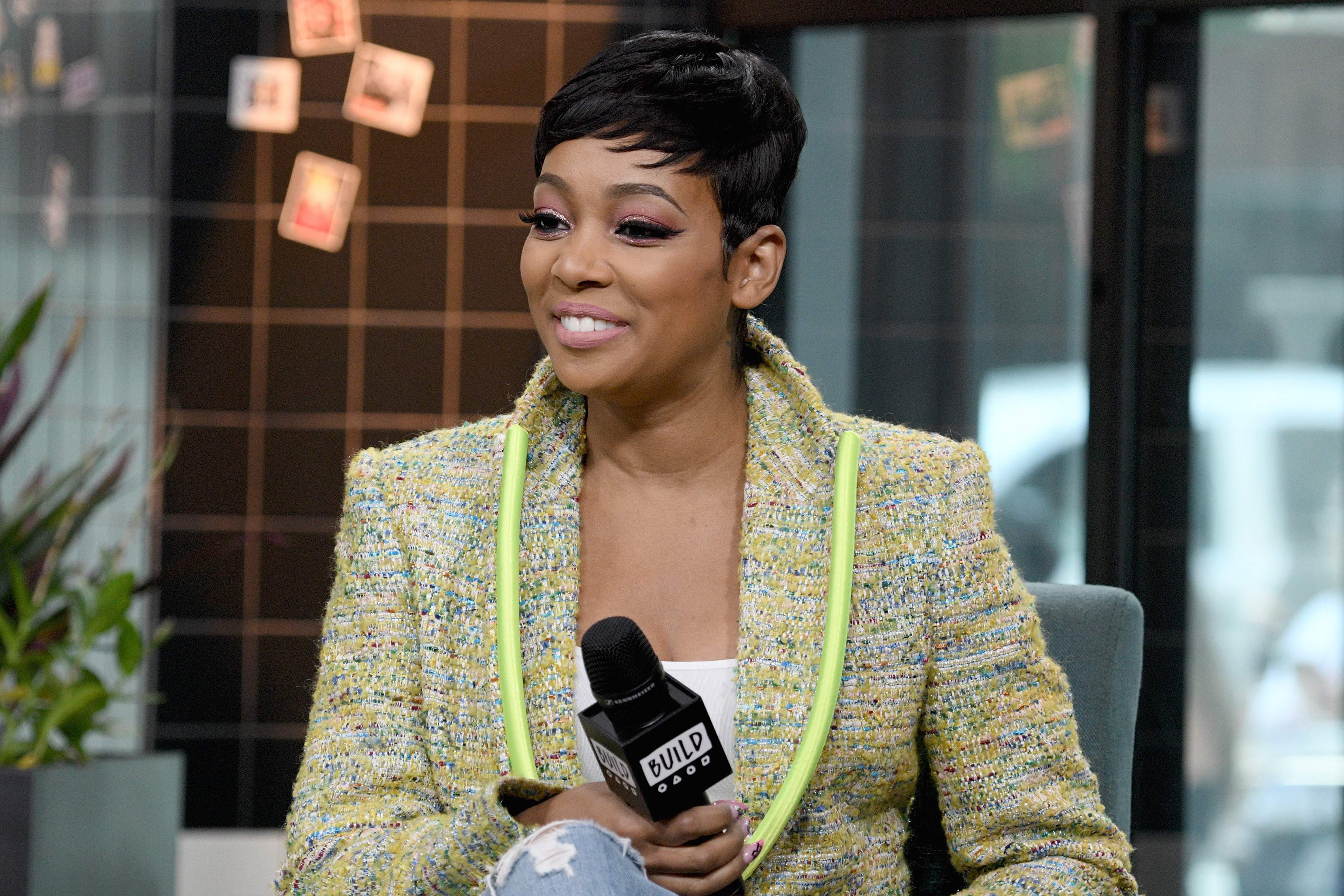 A recap of Monica and C-Murder's relationship
Monica and C-Murder began dating in the late 90's. Monica says Rapper Foxy Brown is responsible for connecting her with C-Murder.
The couple became engaged for a brief moment but split before walking down the aisle. Shortly after, C-Murder's legal troubles began. He was arrested and convicted of murder and is currently serving a life sentence but Monica insists he's innocent.
Monica later moved on and eventually married former NBA star Shannon Brown. She admits that she and C-Murder's communication has been continuous, even during her marriage.
Monica says her current relationship with C-Murder is platonic; say's she helping him to become free
Some fans believe Monica's public fight to free C-Murder is puzzling and they question whether she's currently in a romantic relationship with him. 
"I'm very serious about helping him to become free," she says in a recent interview with V103 Atalanta. "And this isn't a contingency about anything pertaining to me. And I was like disappointed that the narrative ended up going that direction. Because the truth is, the goal is just simply that…So this wasn't about [a] relationship. This was about freedom."
A woman alleging to be the current fiance of the rapper is shading Monica in a recent Instagram post. C-Murder's brother, rapper and mogul Master P, also made negative comments toward Monica.
Master P insinuates the two have an ongoing relationship. He also hints that he believes Monica is trying to help for publicity.
"I could care less about who else has been in his life because right now he is property of the state of Louisiana and until that changes, I don't care about anything else," she says.
She continues, explaining that the rumors or shade from others don't bother her. "I'm built differently. I'm made different. You can come for me, you can throw stones but I know my purpose in his life, I know my purpose in this case."
Monica credits LaLa Anthony with connecting her to Kim Kardashian West; How Kardashian West is helping C-Murder
Monica says her relationship with Kardashian West is relatively new, but she's happy to have her help. The two connected seven months ago when Monica asked Anthony, a mutual friend, if she'd link her to Kardashian West to help with C-Murder's case and became instantly impressed with her knowledge of the law and helping grant others a pardon.
"I did not know Kim well, I knew her in passing," she explains. "And I started watching before reaching out to her. I researched – researched her father and why this was important to her…I did not know her the way I know her now."
Along with Kardashian West, Monica is also working with C-Murder's legal team regularly to continue pushing his case.
If C-Murder is released from prison, Monica says she has no idea what the future holds for the two of them but promises to remain friends.