Monica Lewinsky and Bill Clinton: Linda Tripp Once Revealed the Reason She Exposed the Affair
In 1998, Monica Lewinsky's affair with U.S. President Bill Clinton came to light after her friend/co-worker Linda Tripp exposed their relationship to officials. One year after the infamous scandal made headlines, Linda Tripp revealed why she went public with Lewinsky and Clinton's secret romance, sharing that it was her obligation to make that relationship known.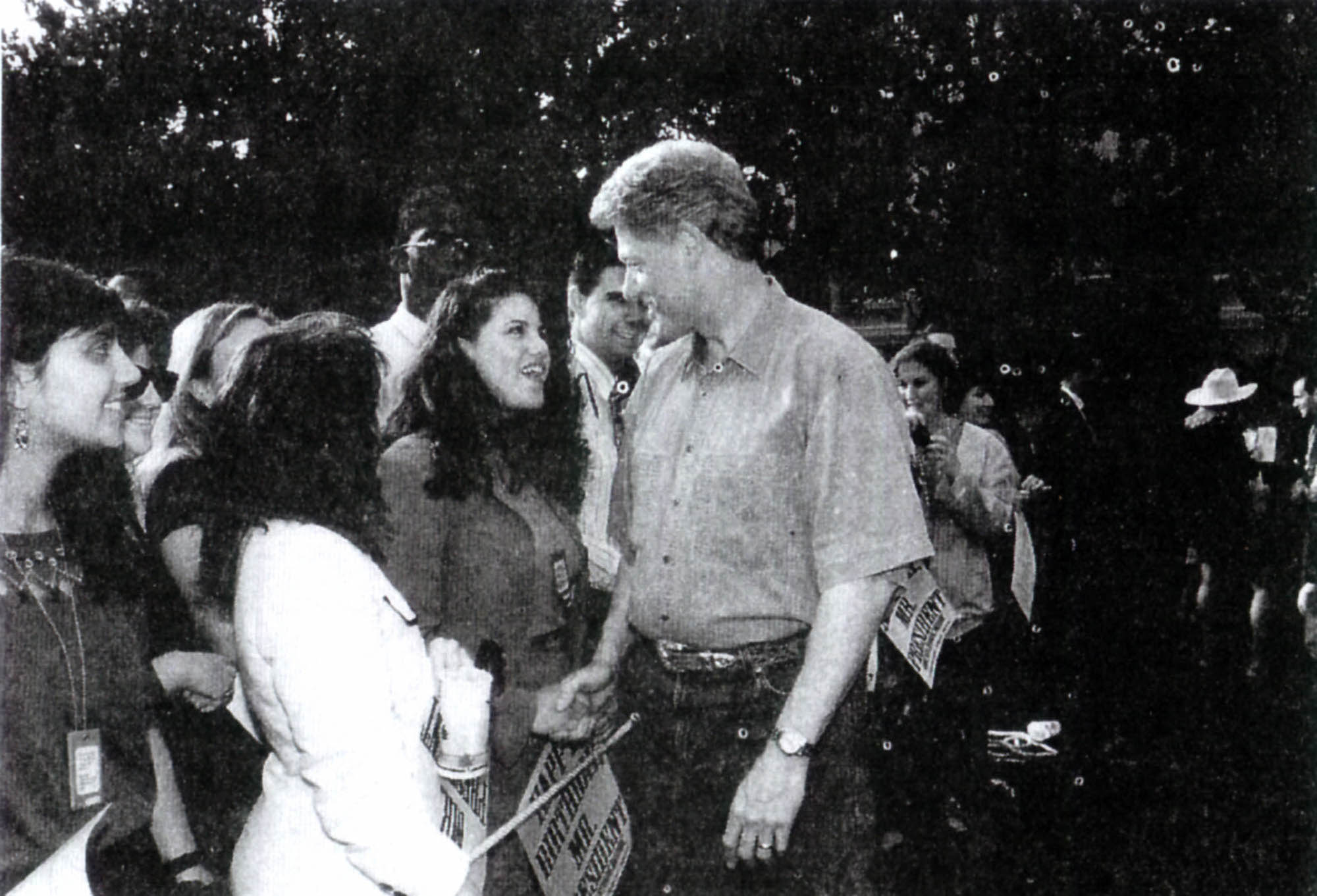 Linda Tripp befriended and later betrayed Monica Lewinsky
While working as a White House intern in the mid-1990s, Monica Lewinsky began having an affair with U.S. President Bill Clinton. The pair would meet in the back rooms of the Oval Office, where they would have sexual relations.
For a while, no one suspected that anything was going on between Clinton and Lewinsky. However, Lewinsky's superiors soon grew wary of her encounters with the President and eventually transferred her to the Pentagon, where she met civil servant Linda Tripp.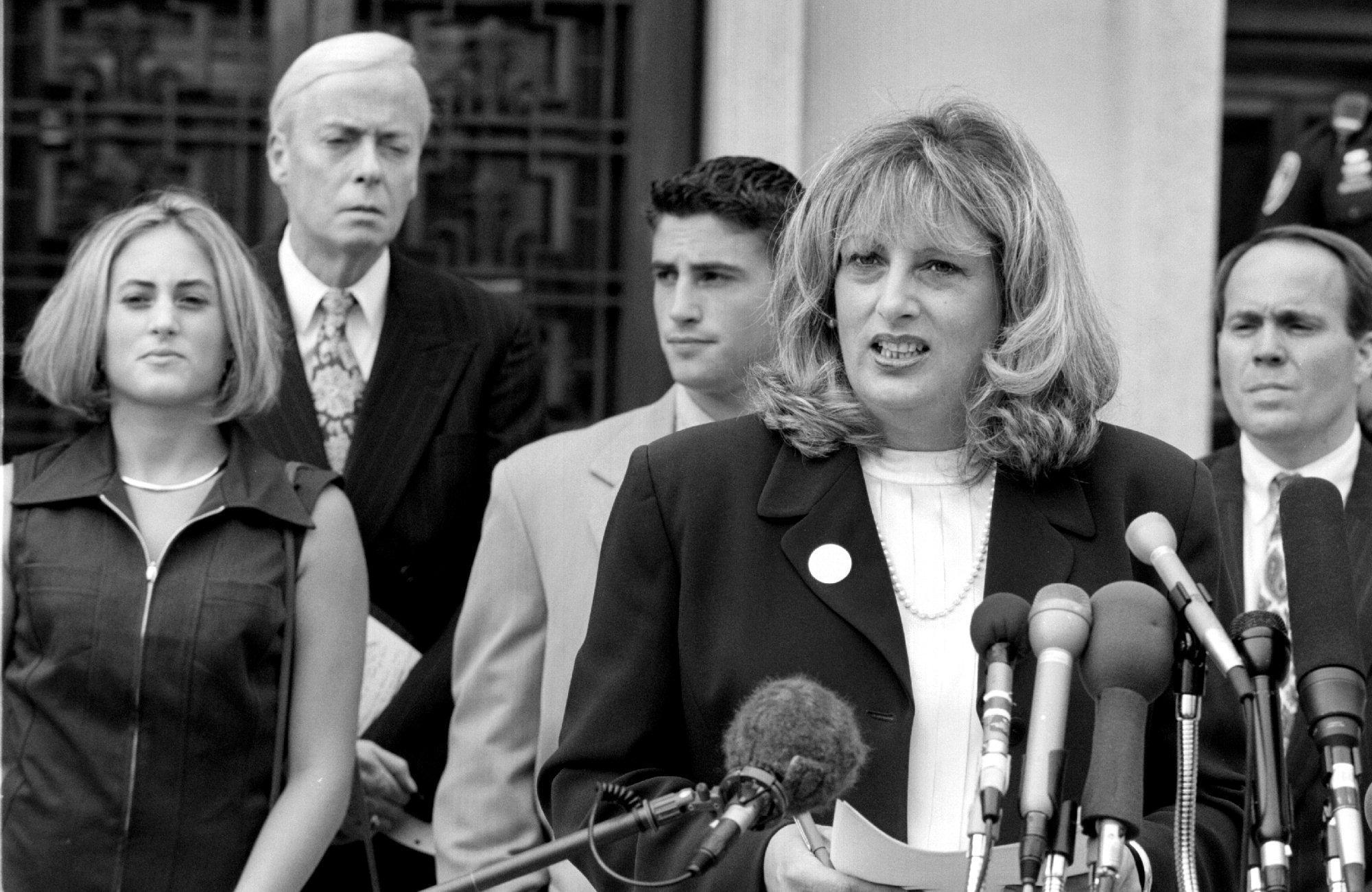 RELATED: Monica Lewinsky Revealed The Sneaky Trick She Used to Get Bill Clinton's Attention Prior to Their Infamous Affair
Soon after she starting working at the Pentagon, Lewinsky grew close with Tripp and the two quickly became good friends, despite their 24-year age difference. It wasn't long before Lewinsky felt comfortable enough to confide in Tripp about her personal life.
One day, Lewinsky revealed to Tripp that she was sexually involved with Clinton.
After learning about their affair, Tripp contacted literary agent Lucianne Goldberg in the hopes of selling a book on the subject. According to The New York Times, Goldberg suggested that Tripp tape her conversations with Lewinsky, and the civil servant took her advice.
Tripp began secretly recording her and Lewinsky's conversations and obtained more than 20 hours of illegal audio tapings. She later shared the tapes with Kenneth Starr, the independent prosecutor in charge of the Clinton investigation, in exchange for immunity from wiretapping charges.
Once the recordings were out there, they rocked the presidency to its core, setting into motion a chain of events that ultimately led to Clinton's impeachment in December of 1998.
Linda Tripp said it was her 'duty' to expose Lewinsky's affair with Bill Clinton
Two months after Bill Clinton's impeachment, Linda Tripp opened up about why she exposed his affair with Monica Lewinsky while speaking with NBC News' Today show.
Tripp said that she didn't regret bringing Lewinsky's affair with Clinton to light despite narrowly avoiding criminal charges and being attacked by the media.
Tripp believed it was her "patriotic duty" to expose the pair's secret relationship, telling the outlet that she would have wanted someone to do the same if her daughter were in Lewinsky's situation.
"It was worth it to me to do what I considered to be my patriotic duty," she said, per The New York Post. "The public has absolutely no idea what Monica endured. The histrionics, the hysteria, the throwing of lamps, the damage to herself. These things are not out there. People think this is consensual, and that I inserted myself somehow."
Tripp continued, "It was not. If my daughter found herself in a situation such as this, where she was being abused, used, discarded, I would hope someone would come in and help her."
Tripp had only one regret about her involvement in the Clinton-Lewinsky scandal
In the years following the Clinton-Lewinsky scandal, Linda Tripp stood by her decision to expose the pair's secret relationship. Though she didn't wish to take back what she had done, Tripp previously shared her one regret about that infamous situation.
"Not having the guts to do it sooner," she said on Capitol Hill National Whistleblower Day in 2018. "It was always about right and wrong, never left and right. It was about exposing perjury and the obstruction of justice, it was never about politics."
RELATED: Is Monica Lewinsky still Getting Publicly Shamed for Affair with Bill Clinton?
In April 2020, Tripp died from pancreatic cancer, according to AP News. She was 70 years old.
Shortly before her death, Lewinsky put her ill feelings toward Tripp to side to publicly wish her former friend well. "No matter the past, upon hearing that Linda Tripp is very seriously ill, I hope for her recovery," Lewinsky tweeted at the time. "I can't imagine how difficult this is for her family."