Monica Lewinsky on How Being Publicly Shamed Greatly Affected Her Personal Life
Following her infamous feud with former President Bill Clinton, Monica Lewinsky found herself on the receiving end of ongoing public shaming, which had a huge effect on her personal and professional life.
In the 1990s, Monica Lewinsky became an overnight celebrity when her secret affair with US President Bill Clinton made headlines. For years, many publicly shamed Lewinsky for her involvement in the scandal. Some even cracked jokes at her expense. Though she tried her best to get through that negative situation, Lewinsky still struggled to separate herself from the infamous scandal, which followed her for years.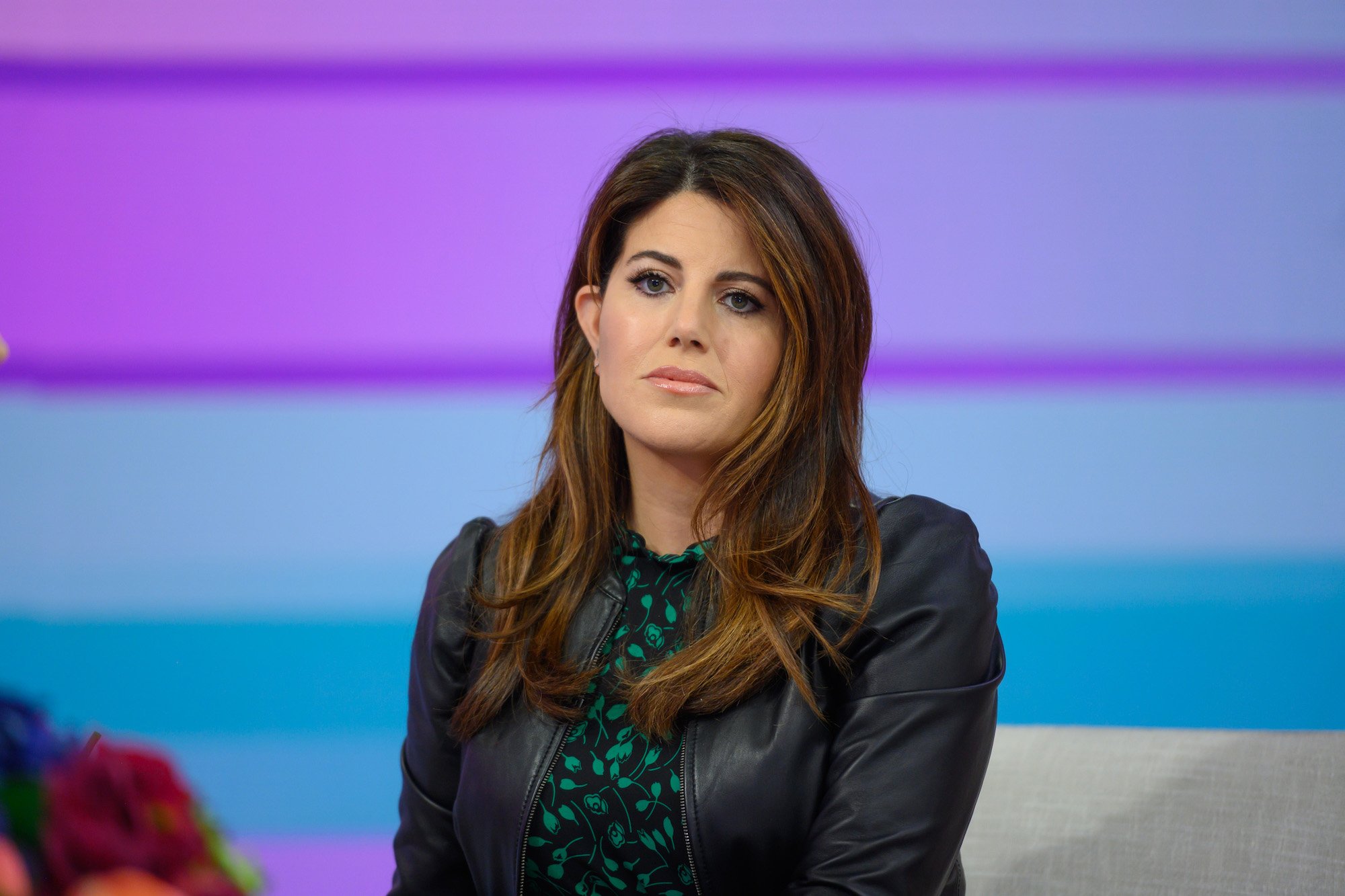 Monica Lewinsky called the backlash she faced from the affair 'an avalanche of pain'
While working as a White House intern in 1995, Monica Lewinsky met US President Bill Clinton. Not long after their first meeting, Lewinsky developed a crush on Clinton which soon blossomed into full-on attraction.
After making her feelings for him known following a staff birthday party, Clinton asked Lewinsky if he could kiss her, marking the start of their secret relationship.
Though they kept their romance on the down-low, Lewinsky and Clinton's love affair came to light in 1997 when her co-worker Linda Tripp exposed it to officials. The scandal rocked the presidency to its core, resulting in Clinton being impeached the following year.
After the scandal made headlines, Lewinsky found herself facing harsh criticism from the public, with many shaming her for her relationship with Clinton.
"It was an avalanche of pain and humiliation," she told comedian John Oliver while appearing on a 2019 episode of Last Week Tonight. "I think at 24 years old, it was really hard to hold onto a shred of dignity or self-esteem when you're just the butt of so many jokes."
Lewinsky went on to share that the media's perception of her didn't make things any better.
"It was, I say, extraordinary — not with any positive connotation — not only just the slut-shaming, not only just having had an intimate relationship with someone who was now describing me in a way that no young woman would want to be described," she said. "My identity was stolen in a different way. Not to say that I wasn't flawed and that I didn't make terrible mistakes or do stupid things or say stupid things because of course I did.
Monica Lewinsky said the public shaming affected her professional life
Though the public shaming greatly affected Monica Lewinsky's self-esteem, it greatly influenced her professional life as well.
While speaking with Oliver, Lewinsky revealed that she struggled to find work because employers couldn't separate her from the Bill Clinton scandal.
"When I couldn't find a job, either someone offered me a job for the wrong reasons like, 'Oh, you'll be coming to our events. That's your job and there's media there.' Or it's people saying to me the opposite. 'Could you get a letter of indemnification from the Clintons,'" she said. "There was this wide range of not being able to support myself and also have a purpose, which is equally important."
Things had gotten so bad that Lewinsky considered changing her name altogether. However, she decided against doing so because of the "principle."
"Bill Clinton didn't have to change his name," Lewinsky pointed out to Oliver. "Nobody's ever asked him did he think he should change his name, and so I think that was an important statement."
She continued, "I'm not proud of all of the choices I've made in my life, but I'm proud of the person I am. As hard as it has been to have that last name sometimes and the pain that I have felt of what it's meant for other people in my family who have that last name, I am glad I didn't change it."
Monica Lewinsky doesn't let the scandal define who she is
Although she's dealt with years of public shaming and scrutiny, Monica Lewinsky hasn't let people's opinions of her or what she did tear her down. Instead of dwelling on the negativity, Lewinsky has used the scandal as a learning experience.
Now, she wants to use her platform to teach others that public shaming doesn't define who they are and that things always get better.
"You can survive it. There were many times I almost didn't, but I'm grateful that I was able to. You may feel like you're drowning, like you don't want to wake up tomorrow, that you wish you were someone else. But we all have wonderful qualities, even people who I disagree with vehemently politically," Lewinsky said while recently speaking with InStyle magazine.
She continued, "We're all loved by someone, so that's what would be the most important thing to me. The second thing is not suffering in silence. Not everybody has a smooth family life, but for me it has been. That's the reflection of who you really are. My brother, Michael, is so sweet. When I was finally allowed to talk to him again [after the impeachment trial], he said, 'Well, to the rest of the world you might be Monica Lewinsky, but to me you're still just Monka.'"