Monica Lewinsky Once Revealed Her Honest First Impression of Former President Bill Clinton
In the 1990s, Monica Lewinsky became the most famous White House intern of all time when she made headlines for having an affair with US President Bill Clinton. While one could easily assume that it was love at first sight for Lewinsky when she met Clinton, it turns out that her first impression of the former President was less than flattering.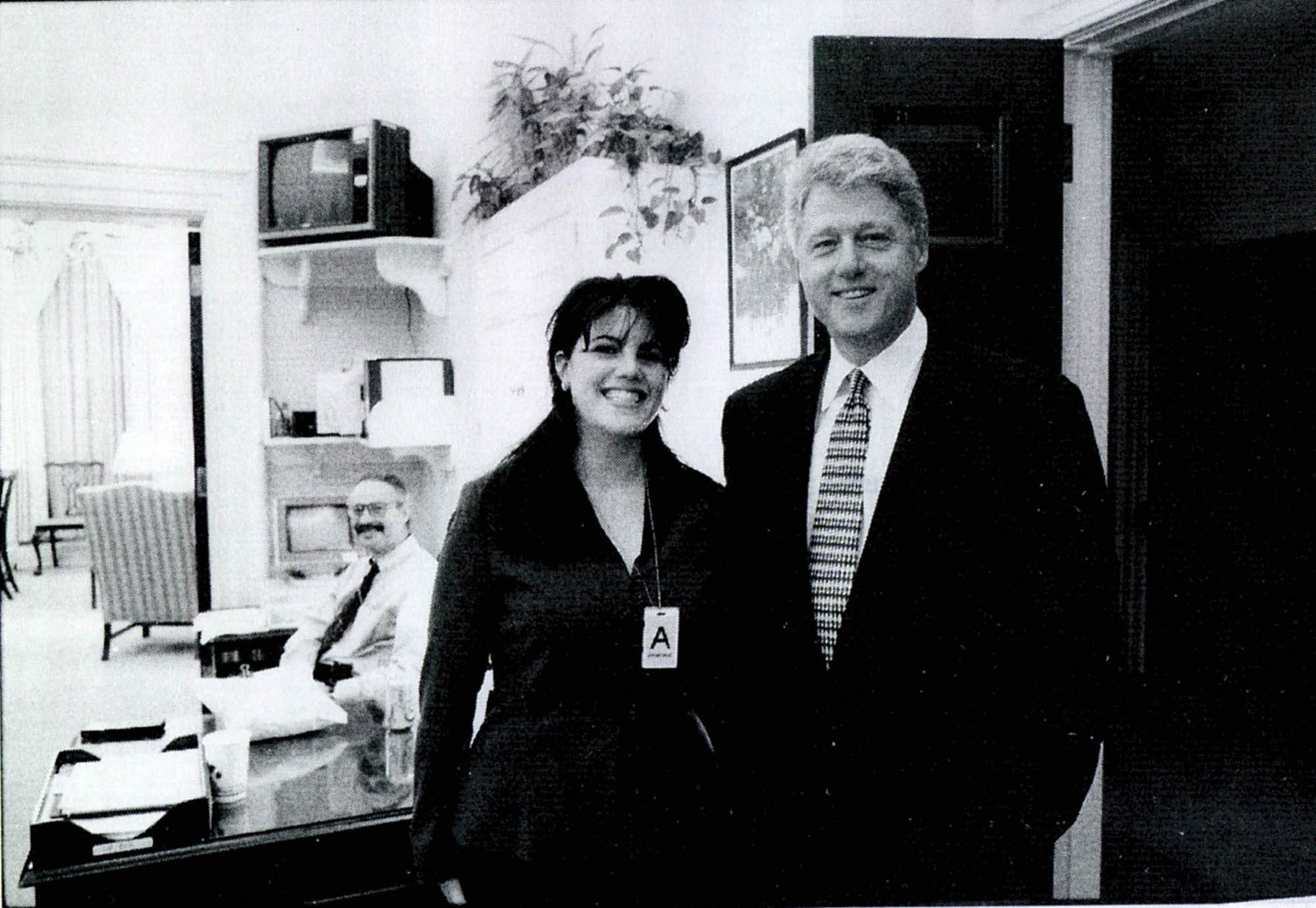 Monica Lewinsky didn't find Bill Clinton attractive at first
Monica Lewinsky wasn't immediately smitten with the former US President Bill Clinton but developed a crush after getting to know him.
The former White House intern spoke about her early encounters with Clinton in the 2018 A&E documentary The Clinton Affair. During the six-part docuseries, Lewinsky opened up about her first impression of the 42nd POTUS, revealing that she viewed him as just an "old guy with wiry, gray hair."
"Early on, there was this period where I had these strange encounters with these other interns, one in particular, of this girl gushing about the president, talking about how handsome he was," she said in the documentary. "I just remember thinking to myself, 'Ew, he is this old guy with wiry, gray hair! How could she find him attractive?'"
Lewinsky maintained her impression of Clinton until she found herself standing in her presence. It was then, she got the "the full Bill Clinton" effect.
RELATED: 'Impeachment: American Crime Story' Has Monica Lewinsky Afraid of 'Being Misunderstood Again'
"I didn't get it until the first time I was really in his presence," she said. "I was struck in a way that he had this ability to hold everybody who was there — not just young women, not just older women, but young men, older men, gay, straight — everyone is sort of starry-eyed in his presence. I kind of have to laugh at my younger self, but that was when my crush started."
Monica Lewinsky eventually grabbed Bill Clinton's attention
Though she had become pretty smitten with Bill Clinton, Monica Lewinsky didn't act on her feelings right away. However, she did go the extra mile to grab his attention after their unforgettable second meeting.
"He paid a lot of attention to me. He spent time standing there and held my hand longer than he should have … it feels as if you're the only person standing there," she said of their second encounter. "The next day, we had a surprise party for Bill on the South Lawn that the staff was having. I did this really silly thing — I ran home at lunchtime and I put back on the sage green suit I wore the day before when he paid attention to me. I thought maybe he'd notice me again and notice me he did."
It wasn't long before Lewinsky's crush had developed into a full-on attraction, which she soon found out wasn't just one-sided.
"I realized the top inch or two, oh my God, of my underwear was showing, my thong underwear, and I thought, 'Well I'll up the game.'" Lewinsky explained in the docuseries. "I knew [Bill] was walking out of a room and instead of pulling my trousers up as I would have done in any other instance, I didn't. It was unnoticeable to anyone else in the room, but he noticed."
Shortly after, Clinton called the then 22-year-old into his office, where she made her feelings for him known.
"I don't think that at that point in my life my heart had ever beat as fast," she says. "I blurted out, 'You know I have a crush on you?' And he laughed and smiled and then asked if I wanted to go into the back office. And I did. It was dark and he eventually asked me if he could kiss me and I said yes."
The pair had several 'flirtatious encounters'
After that fateful date in Bill Clinton's back office, he and Monica Lewinsky found themselves entangled in a secret love affair.
The pair often arranged meetings but made sure they looked accidental. Soon, they were seeing each other "weekly" in the private rooms off of the Oval Office. Though their secret romance was filled with plenty of sensual moments, Lewinsky insisted that her relationship with the former President wasn't all physical, noting that they would have conversations and exchange gifts.
"Bill gave me this box, which had a hat pin … and then he gave me this beautiful copy of 'Leaves of Grass,'" she recalled. "It was a very meaningful present to me. It's an intimate book that you don't just give lightly."
But because Clinton was married at the time, his secret meetings with Lewinsky were always on his terms.
"I had no way to reach him. If he called me, I couldn't call him back. I was completely at his mercy in that way," Lewinsky said in The Clinton Affair. "But it's really sad to me when I look back. I was this 22-year-old girl working in the White House for my very first job out of college. I should have been out on the weekends, meeting people my own age, enjoying myself. And instead, I very often stayed in my office on Saturdays and Sundays, hoping he would call."
She later explained, "It was a rollercoaster of a relationship that led to this sort of slow emotional unraveling on my part."
Monica Lewinsky and Bill Clinton's secret relationship soon came to light
After a few months of maintaining a secret romance with Bill Clinton, Monica Lewinsky was relocated to the Pentagon by her supervisors, who felt she was spending way too much time with the President.
While at the Pentagon, Lewinsky established a friendship with her co-worker Linda Tripp who she confided in about her relationship with Clinton. But unbeknownst to the young professional, Tripp began secretly recording their conversations in 1997. Soon after, Lewinsky and Clinton's affair became public, rocking the presidency to its core.
After a year full of investigations and criticism from the press, Clinton was impeached in 1998.
As for Lewinsky, she released her biography, which included her side of the Clinton affair in 1999. Though she hid from the spotlight for a few years, she reemerged in the 2010s. Since then, she's publicly discussed her life and the scandal during various interviews and appearances.
Though she's been open about her love affair with Clinton in recent years, Lewinsky's story will soon be brought to the small-screen in the form of a drama series.
RELATED: Monica Lewinsky Insisted 1 Risque Scene Be Kept in 'Impeachment: American Crime Story'
Impeachment: American Crime Story will follow Lewinsky and Clinton's affair that ultimately led to his impeachment in 1998. The series will premiere on Sept. 7, 2021, at 10 p.m. ET on FX.