Monica Lewinsky Once Revealed She Had A Relationship With A Married Man Prior To Bill Clinton Affair
Monica Lewinsky became an overnight celebrity in the 1990s after it was revealed that she had an affair with U.S. President Bill Clinton. Though her relationship with Clinton took the nation by storm, Lewinsky's secret romance with the former President actually wasn't her first affair. Before moving to Washington D.C. to work as a White House intern, Lewinsky was in a relationship with a man who was not only twice her age and but was also married at the time.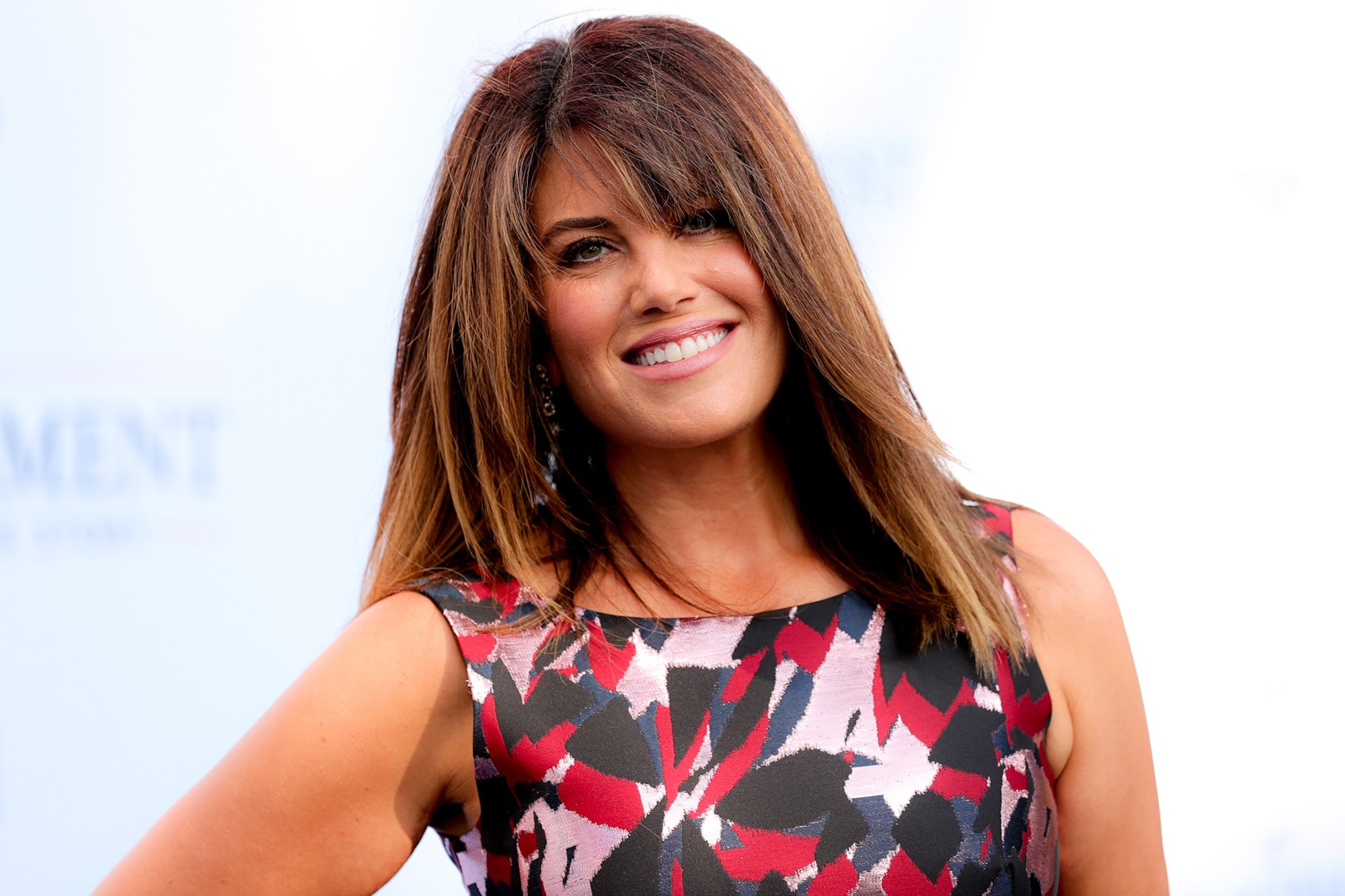 Monica Lewinsky was in a relationship with a married man when she was 18
One might assume that Monica Lewinsky's relationship with Bill Clinton was her only affair, but it turns out that she was involved in one before striking up her infamous romance with the former President.
While attending Lewis & Clark College in the early '90s, Lewinsky was in a relationship with a 40-year-old married man. During an appearance on Larry King Live in 2000, Lewinsky touched upon the relationship, sharing that she started seeing the man — whose identity has remained unknown — while still living in her native California.
"That actually started here in Los Angeles," she told King. "I think it had started when I was 18."
Though she didn't go into detail about the affair, Lewinsky confessed that the relationship was somewhat of a "bad life lesson."
"That was probably the first of my very foolish mistakes that I made in my youth," she admitted. "It was very damaging. There were moments that were crushing and damaging throughout the entire relationship. As I could imagine, anybody who's probably been in that situation knows it's not good for your self-esteem, and it's not a good situation to be in. It's not right. It just hurts too many people."
After that affair ended, Monica Lewinsky met Bill Clinton
Following her relationship with the 40-year-old married man, Monica Lewinsky headed to Washington D.C.to work as a White House intern during Bill Clinton's presidency.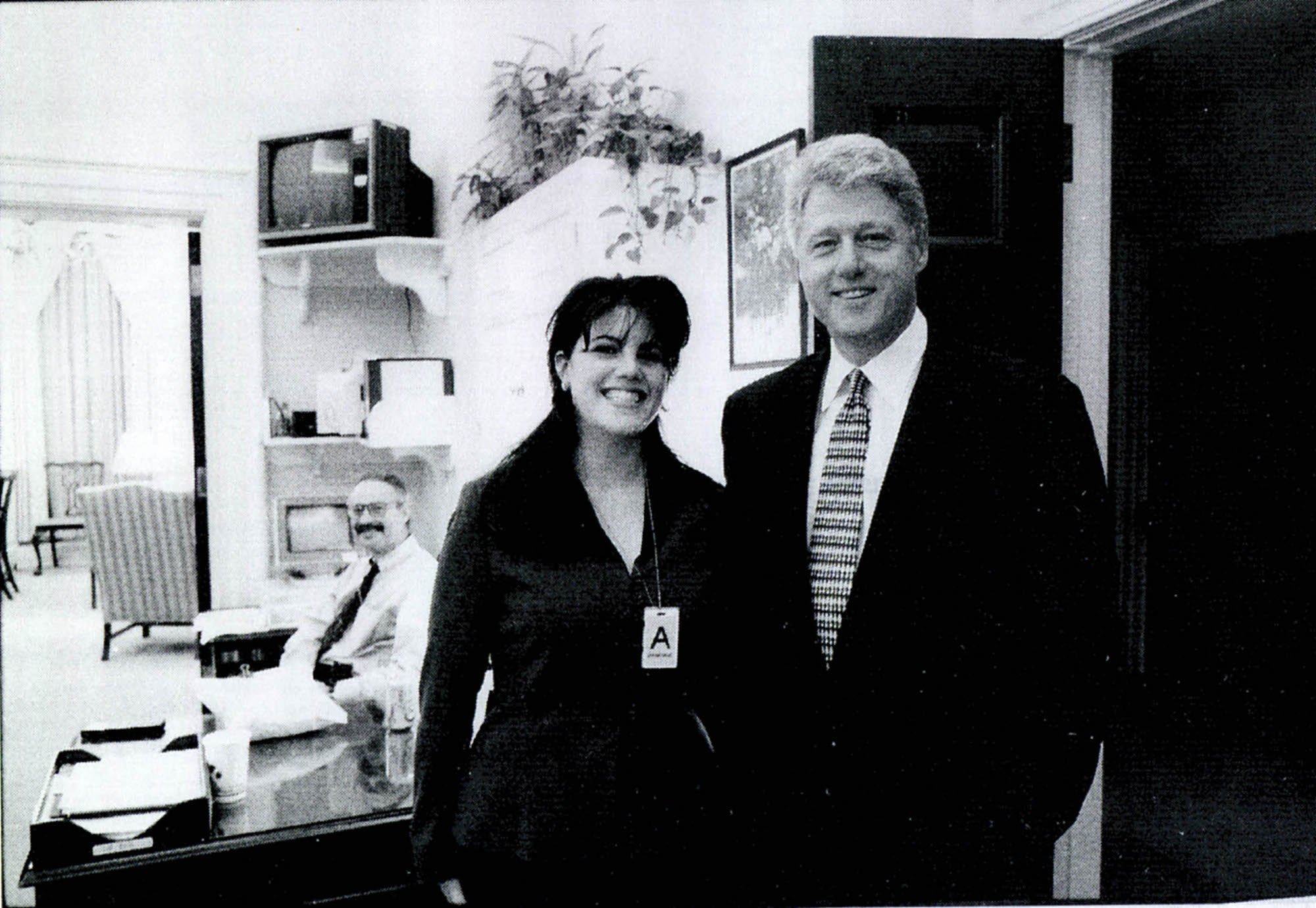 RELATED: 'American Crime Story: Impeachment': Why Monica Lewinsky Is Finally Telling Her Side of the Clinton Scandal
When she first started the job, Lewinsky often heard other female workers gushing about the charming, saxophone-playing President. However, she didn't see why so many women were smitten with Clinton, sharing in the 2018 documentary The Clinton Affair that she initially viewed him as just an "old guy with wiry, gray hair."
"Early on, there was this period where I had these strange encounters with these other interns, one in particular, of this girl gushing about the president, talking about how handsome he was," Lewinsky said in the docuseries. "I just remember thinking to myself, 'Ew, he is this old guy with wiry, gray hair! How could she find him attractive?'"
Lewinsky maintained this impression of Clinton until she found herself in his presence for the first time.
"I was struck by the way that he had this ability to hold everybody who was there… everybody was sort of starry-eyed in his presence," she continued. "I kind of have to laugh at my younger self."
Before she knew it, Lewinsky was crushing hard on Clinton.
Monica Lewinsky and Bill Clinton had an affair that rocked the presidency to its core
After getting "the full Bill Clinton" effect, Monica Lewinsky's crush developed into a full-on attraction. Though he was a married man, Lewinsky couldn't help become infatuated with Clinton.
While there were times he had noticed her, Clinton didn't show interest in Lewinsky until a staff party at the White House in November 1995 when she made a deliberate decision to draw his attention.
RELATED: Monica Lewinsky Didn't Want Beanie Feldstein to Wear 1 Piece of Clothing in 'Impeachment: American Crime Story'
"I realized the top inch or two, oh my God, of my underwear was showing, my thong underwear, and I thought, 'Well I'll up the game.'" Lewinsky explained during The Clinton Affair documentary. "I knew [Bill] was walking out of a room, and instead of pulling my trousers up as I would have done in any other instance, I didn't. It was unnoticeable to anyone else in the room, but he noticed."
Shortly after, the then 49-year-old President called Lewinsky into his office, where she made her feelings for him known.
"I don't think that at that point in my life, my heart had ever beat as fast," she said. "I blurted out, 'You know I have a crush on you?' And he laughed and smiled and then asked if I wanted to go into the back office. And I did. It was dark, and he eventually asked me if he could kiss me, and I said yes."
That moment marked the first of many sexual encounters Lewinsky and Clinton would have together in the back rooms of the Oval Office.
Though their relationship went under the radar for a while, it came to light in January 1998, sparking federal investigations and an onslaught of media attention.
The affair led to Bill Clinton's impeachment
Although Bill Clinton initially denied having sexual encounters with Monica Lewinsky, he eventually admitted to having been in a secret relationship with her.
Months after his confession, Clinton was impeached by the House of Representatives on December 19, 1998, on the grounds of perjury to a grand jury and obstruction of justice.
Meanwhile, Lewinsky tried her best to move on from this infamous scandal but found it hard to do so with all of the public shaming and scrutiny she faced from the media.
In the years following the scandal, Lewinsky constantly dealt with bullies who slut-shamed and mocked her for being President Clinton's illicit sex partner in the White House. The media's treatment of her caused Lewinsky to retreat from the spotlight.
However, she reemerged in public in 2014 after 15 years of self-imposed silence.
Since then, Lewinsky has taken a leadership role in national anti-bullying efforts, working with numerous like-minded organizations to shut down bullies.
She's also been speaking out about her affair with Clinton, sharing her side of the story during interviews and public appearances.
In 2020, Lewinsky signed on to co-produce FX's Impeachment: American Crime Story, which covers her affair with Clinton and the ensuing events during his presidency.