Monica's Ex-Husband Shannon Brown Arrested and Charged With NBA Insurance Fraud
Things are not going so well for former NBA star Shannon Brown. In addition to Brown's marriage to "The Boy Is Mine" singer Monica ending in recent years, Brown has been named as a participant in a major NBA insurance fraud scheme.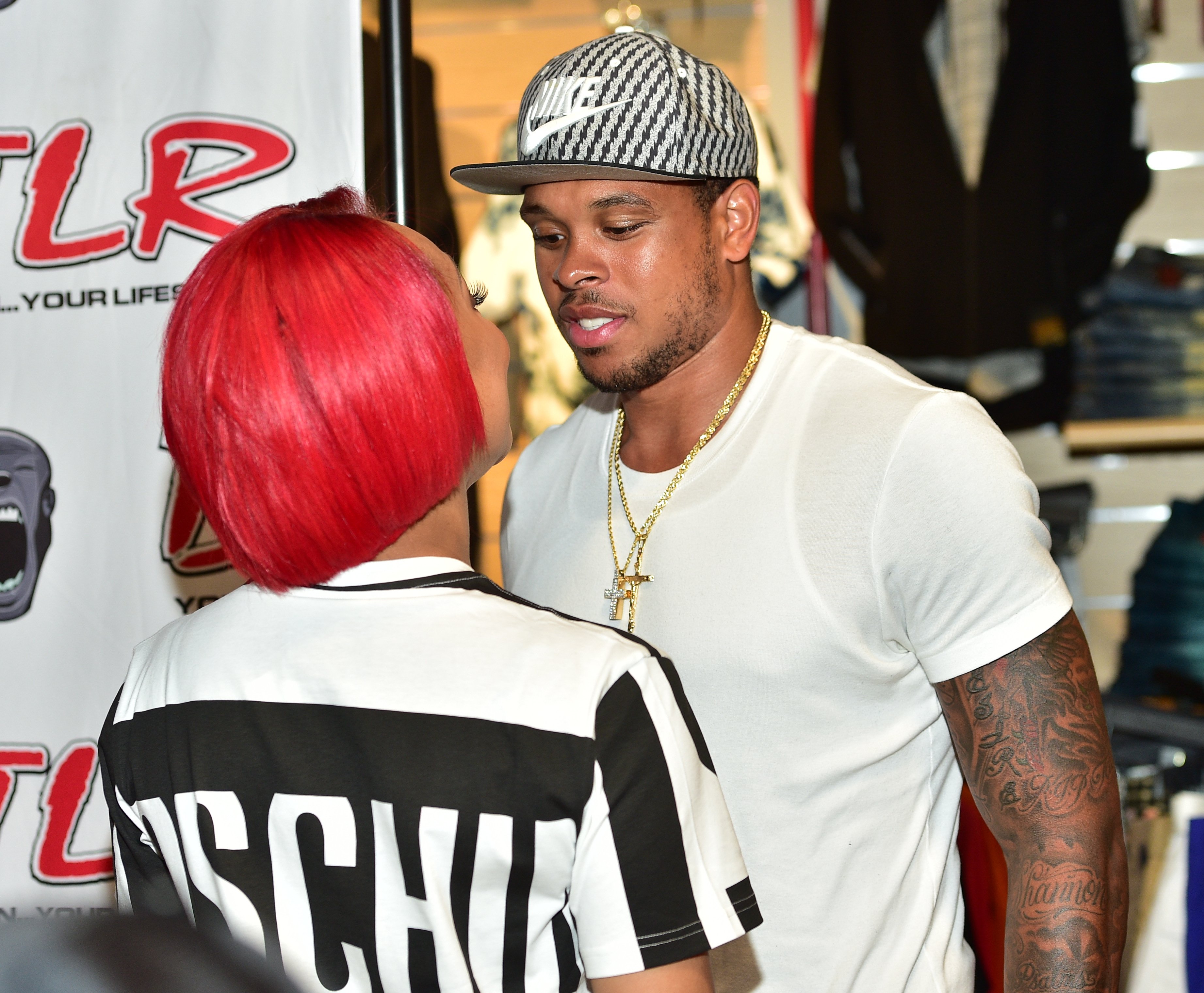 The former Laker star's marriage to Monica
Brown and Monica met on the set of Monica's "Love All Over Me"  music video. Within a year, Brown and Monica married. Both had children from previous relationships. They welcomed their daughter, Laiya Shannon Brown, three years into their marriage.
Related: Inside the Settlement Details of Monica's Divorce from Ex NBA Player, Shannon Brown
Rumors spread throughout their marriage that Brown was unfaithful. Brown nor Monica spoke of their issues publicly until Monica filed for divorce after eight years of marriage. Brown and Monica's divorce became finalized in October 2019. 
The Jasmine Brand reports that Brown received their Georgia marital mansion and is responsible for paying the mortgage, property taxes, insurance, utilities. A judge granted Monica primary custody of their daughter. Monica also received all luxury vehicles, which include a 2018 Maybach Mercedes and a 2016 Range Rover. 
Shannon Brown accused of participating in NBA insurance fraud
Brown is one of 18 former professional basketball players accused of an NBA insurance fraud scheme. The news was first broke on Twitter, with The Jasmine Brand reporting that investigative reporter Tom Winter began sharing the news. "BREAKING: 18 former NBA players have been arrested and charged federally for defrauding the NBA's Health and Welfare Benefit Plan out of approximately $4,000,000, law enforcement officials say," Winter wrote.
Prosecutors accuse Brown and 17 others of submitting an estimated $4 million worth of fake medical and dental reimbursement claims. The former players allegedly did so between 2017-2020. As a result, they reportedly made a profit of a total of $2.5 million in payments. 
Former Nets player Terrence Williams is listed as the ringleader of the scam. Prosecutors allege that Williams made an additional profit of $230,000. Williams allegedly helped the other former players file false claims.
All involved face charges to commit health care fraud, wire fraud, and aggravated identity theft. The prosecution wants justice. Prosecutors are seeking "any and all property, real or personal, that constitutes or is derived directly or indirectly." When the report initially broke, all but two players had already been arrested and charged with the crimes.
The former NFL star has hinted to wanting to reconcile with Monica
Brown admitted in a radio interview that he wants to give his relationship with Monica another shot. The revelation came months before Brown's legal troubles.
Related: Monica Explains Her Current Relationship With C-Murder and Her Connection to Kim Kardashian West
"Man, that's like…she like my forever valentine. See, I'm going to get sentimental again," Brown said. "She's just a huge part of how I think about love, I guess. She show [sic] love, I try to show it back." When the interviewer questioned Brown on the subject further, he responded, "I mean you know, I think it's a little pavement that I can get into."
Monica on the other hand focused told Wendy Williams that dating is not her focus. She dropped Brown from her name completely. The "Angel of Mine" singer was caught by paparazzi skipping and smiling out of the courtroom on the day her and Brown's divorce was finalized.