Monica Reveals the Biggest Piece of Advice Whitney Houston Gave Her
The music industry still cannot believe that Whitney Houston is no longer with them. This year marked the 10th anniversary of Houston's death. Tributes and reflections from Houston's friends continue to pour in, one of which is from Monica.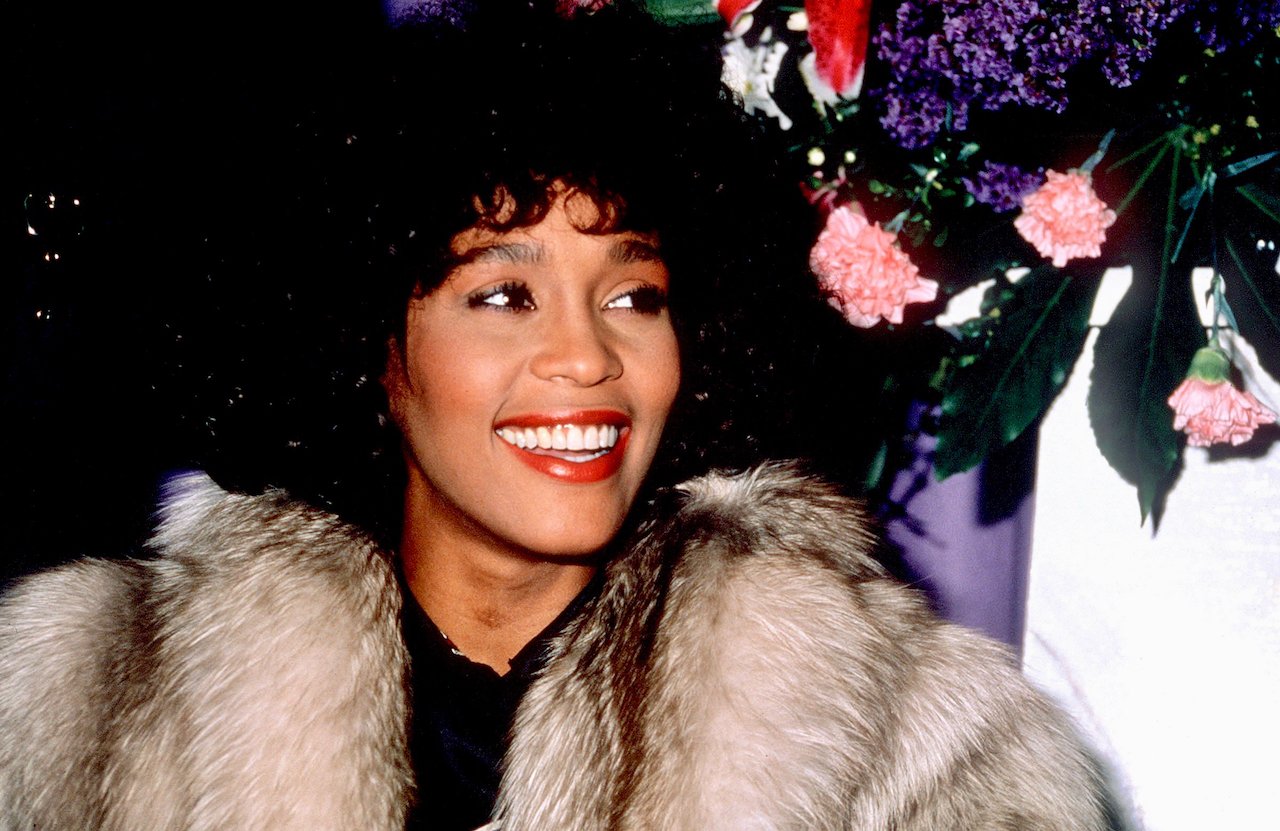 Monica has been open about how Houston went from a musical inspiration to a personal mentor in her life. The two shared a close bond, beginning when Monica was just a teenager. Monica says Houston reiterated one piece of advice to her throughout their lengthy relationship.
Monica says Whitney Houston always reminded her to never forget who she was
Like many of her musical peers, Monica was touched by Houston's voice. But she also had the pleasure of forming a close friendship with the icon. The last time Monica saw Houston was during Grammy weekend 2012, just days before Houston died. In the middle of an interview, Houston famously interrupted to give Monica and Brandy a kiss on the cheek.
"She was in and out of our rehearsals, she kept touching my face and just telling me, 'You got it. Don't worry about it. It doesn't matter who's watching. You're the greatest of the great,'" Monica recalled in a recent interview with Entertainment Tonight.
RELATED: Bobby Brown Shares How He's Been Able to Cope With Whitney Houston and Bobbi Kristina's Deaths
"That was something she used to always tell me. She would always tell me, 'You forget who you are, that's a mistake I always made," Monica added. "You know with me, even in relationships, I forget who I am. I forget what I bring. I forget that I am not something I would find every day. Don't let them make you forget.' And 'them' could be the music industry, could be who you love — it doesn't matter. I understood because I do it so often."
More than anything, Monica says Houston did not want her to change, not matter the pressures of other people or the tough business of music. "I oftentimes feel indebted when people do things for me or when people work for me. I forget – I sign a check, I get on stage, I leave my kids, I do whatever I got to do no matter how I'm feeling," Monica continued. "Sometimes I forget the greatest lesson from her is that I matter, that I'm important. She used to always tell me, 'Don't let them change who you are. Give it to them how you know you can.' She used to always point at her chest when she talked or point at my face because I think she could see in me that I forget."
The singer says Whitney Houston made her presence known in her life
Monica has recalled many times over the years how Houston put actions behind her words. Three months after her Feb. 2012 passing, Monica explained to MTV News just how Houston would show up for her in her personal life.
RELATED: Brandy Says She Blamed Whitney Houston's Circle for Her Death
"Losing somebody that you idolize is one thing, but losing a friend is another thing," Monica said at the time. "I look back over many, many years of my life, and Whitney wasn't the type of person that would call and ask if I was OK; she would actually fly to me. She would come looking for me, she would sit with me.
In the same interview, Monica shared similar sentiments regarding how Houston never wanted her to lose sight of her identity as she told ET in a chat. "She prepared me and always reminded me to never lose sight of who I was, and I think she could be a testament to that because of what she experienced," she added. "It's hard on a daily basis, especially when I'm thinking about her."
Monica now pays tribute to Whitney Houston at her live shows
The year Houston passed was filled with musical tributes for the icon. Many of them featured Monica. During the 2012 BET Awards, Monica performed Houston's famed version of "I Love the Lord," a song featured on the soundtrack of The Preacher's Wife.
10 years later, Monica continues to incorporate similar tributes at her individual live shows. She once told MTV News that it's not always easy to perform in Houston's honor. "I guess I get through the tributes for Nippy because I knew how much she enjoyed them," Monica said. "I didn't just start doing tributes to her: I was signed at 11 years old singing 'The Greatest Love of All.' "
RELATED: Kevin Costner Speaks on Whitney Houston's Impact From 'The Bodyguard'