Moniece Slaughter Isn't Speaking on Apryl Jones and Dr. Dre Anymore After Alleging Her Family's Life Was Threatened
After coming out swinging when she alleged she was threatened after speaking about Apryl Jones and Dr. Dre's relationship, Moniece Slaughter says she will now be quiet. The Love & Hip Hop star has said that since her family's life was threatened, she is no longer talking about it.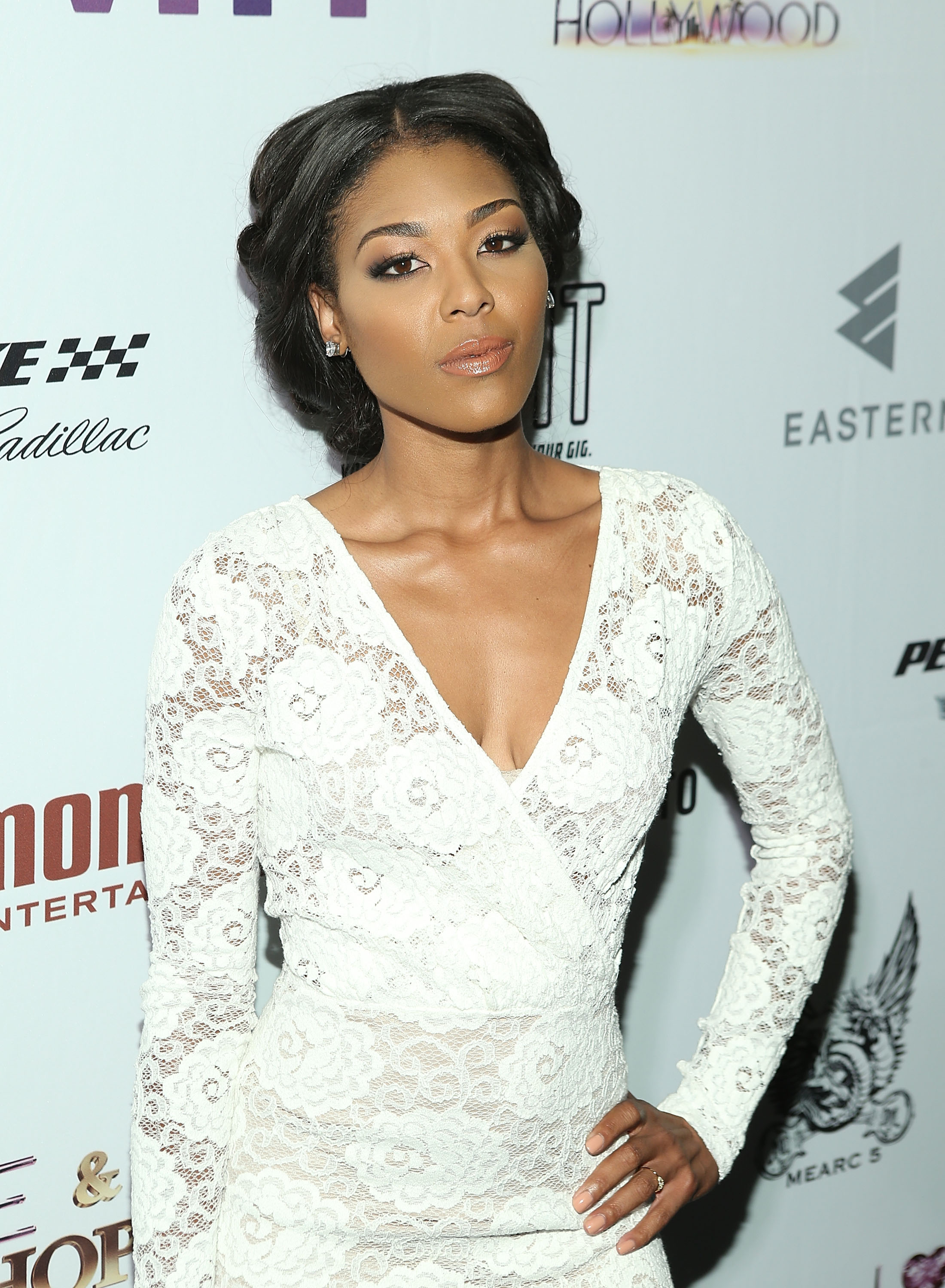 Moniece Slaughter confirmed Apryl Jones and Dr. Dre were an item
Slaughter and Jones, who both appeared on Love & Hip Hop: Hollywood, have been at odds for the past couple of years. It started when Jones started dating Slaughter's ex and the father of her son, Lil Fizz. With rumors circling that Jones is now dating Dr. Dre, Slaughter said an interview, "It's been a while that they've been together."
After this, Slaughter said that people threatened her. "I don't know you and you don't know me and I didn't say anything negative about you, sir," she said in part. "Don't you send another motherf**cker to this phone of mine to make one more f*cking threat."
Monique Slaughter gives a social media update on her remarks about Dr. Dre and Apryl Jones
In a lengthy Instagram post Tuesday night, Slaughter talked more about the threats she allegedly received but says that this would be the last time she is addressing it.
"As a woman, in a time where we're told we should be valued, exalted, and protected, I've been conflicted as to how I was going to proceed, or address last night's chain of events," she wrote. "Torn between allowing men to intimidate or bully me into being silent, or to speak up for myself and stand firm in my position. Torn between acquiescing to my friend's and family's pleas to not speak up or defend myself, or to ignore them as well, and still stand firm in my position."
Slaughter went on to explain how both her life and her son's life was threatened over what she said about Dr. Dre and Jones. She said that someone told her she needed to stop talking because she was dealing with an important figure.
"Upon waking up today I was told that my life, along with my son's life, and my family's lives were in danger," she continued. "That I was dealing with a very powerful man, and that I needed to be quiet, to disappear from social media, and even think about taking a vacation to 'clear my mind.'"
Moniece Slaughter says she's done talking about the situation
The singer and reality personality turned off comments for the post and hashtagged it "#DONOTDISTURB," adding that she will not be saying anything further or doing any interviews. She also thanked her fans.
"I will not be accepting any media or interview requests or inquiries," she added. "I will continue to live my life as I do on a day to day basis. I will continue to care for my son. I will continue to sing and make music. I will continue to be happy. I will continue to do any and all things that contribute to my happiness and success."
As of now, neither Jones nor Dr. Dre have said anything publicly about any of Slaughter's claims.