Mo'Nique Accuses Oprah Winfrey of 'Murdering My Career'; Cites Breonna Taylor
It may be 2020, but the more than decade-long, seemingly one-sided feud between Mo'Nique and Oprah Winfrey appears to be going strong. For years, Mo'Nique has been very outspoken about the fact that Winfrey had a hand in blackballing her in the entertainment industry. Recently, the comedian doubled down on her claims. But where does this feud stem from, and what triggered Mo'Nique to speak out against Winfrey once more?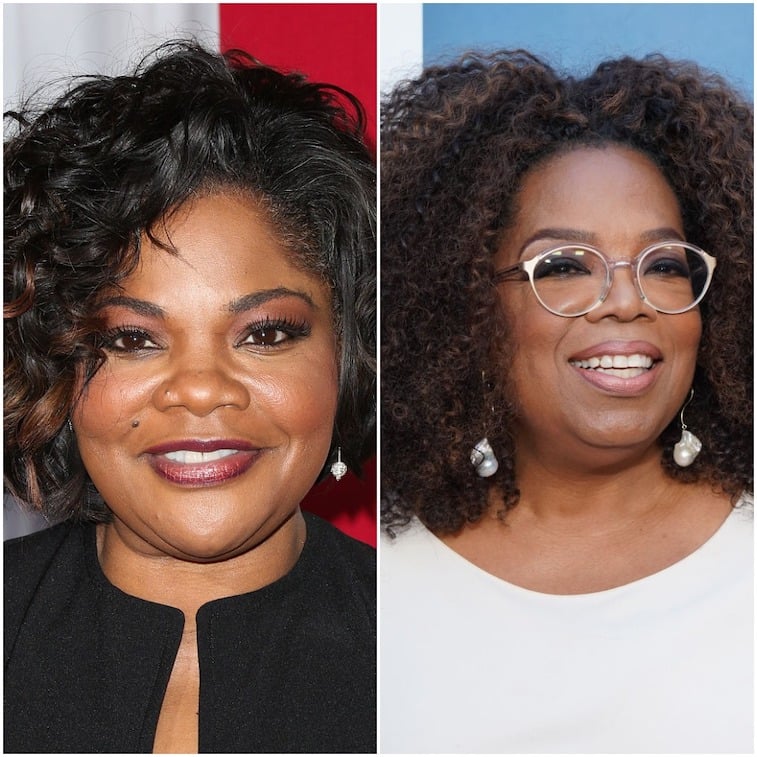 While the feud is still going in 2020, it actually dates way back to 2009 when Mo'Nique was cast in the film Precious, for which Winfrey was a promotional partner. Precious was the first time that the actor was stepping into a high-profile dramatic role and she more than delivered with her performance. In fact, Mo'Nique took home an Oscar for Best Supporting Actor for her work in the film.
Mo'Nique and Oprah Winfrey's feud began in 2009 with 'Precious'
The issues arose when it came time to do promotion for Precious. When The Parkers alum was asked to do additional promotion for the film, she refused because it was not laid out in her contract. Because of this, many labeled her as a "diva" and claimed that she was "difficult to work" with which, in turn, may have stunted her career and stopped her from getting additional high-profile acting jobs.
But where does Winfrey fit in in all of this? Since the talk show host didn't speak out against Mo'Nique being blackballed, the comedian has accused Winfrey and Lee Daniels (who directed Precious) of having a hand in stunting her career. And it seems that 11 years later, Mo'Nique still holds this opinion. In a recent interview with Out Loud with Claudia Jordan, the Charm School alum once again accused the billionaire of irreparable damage to her career.
The comedian accuses the talk show host of murdering her career
"I can't say this is factual because I don't know," Mo'Nique began. "I've never seen another Black woman on the magazine other than Oprah Winfrey. I've seen other women on the cover with her but I've never seen a Black woman on the cover of that magazine. And that's a sister that was murdered and Oprah Winfrey took a stand and said 'we gotta get justice.' As you took a stand for our sister that was murdered, you took part in murdering my career."
RELATED: Does Oprah Winfrey Regret Her Decision to Not Have Children?
Mo'Nique's husband, Sidney Hicks, also chimed in, somehow comparing the situation to Ice Cube having conversations with Donald Trump ahead of the 2020 election. As he was making the comparisons, Mo'Nique seemed to nod along in agreement, affirming her husband's sentiments.
Mo'Nique's husband, Sidney Hicks, chimes in
"I've heard people say they are angry because he allowed Donald to use him and in my humble opinion, I don't think that he did," Mo'Nique's husband shared. "I think that they exaggerated the dynamics of what took place between Ice Cube and him. And if people really think about it, Ice Cube is part of the 1% in terms of what he makes. So, for him to have a conversation in reference to the 99%, people should say thank you. But we pickin' and choosin' because when Mo'Nique said 'I won't allow you guys to use me', people were tellin' her that she was crazy. So we have to decide are you mad because you think this person is using you or are you mad at this person because you didn't allow them to use you?"
Will the seemingly one-sided feud continue beyond 2020?
Clearly, Mo'Nique and her husband still have a lot to say when it comes to Winfrey. But, as the talk show host has chosen not to respond to the comedian's claims many times over the past 11 years, we hardly think that 2020 will be the year that she does.