'Monsters at Work': How Many Episodes Are There of the Disney+ Series?
We have everything you need to know about the new Disney+ series 'Monsters At Work' — how many episodes, when they are released and who all of the characters are.
The new Disney+ series, Monsters At Work, is a sequel to the 2001 Disney Pixar animated film, Monsters, Inc. It was 20 years in the making, but the sequel series is finally here, and it's adorable. While Monsters University was a prequel to Monsters, Inc., the Disney+ series is a true sequel, beginning immediately where the 2001 movie concluded. How many episodes will excited viewers have of Monsters At Work?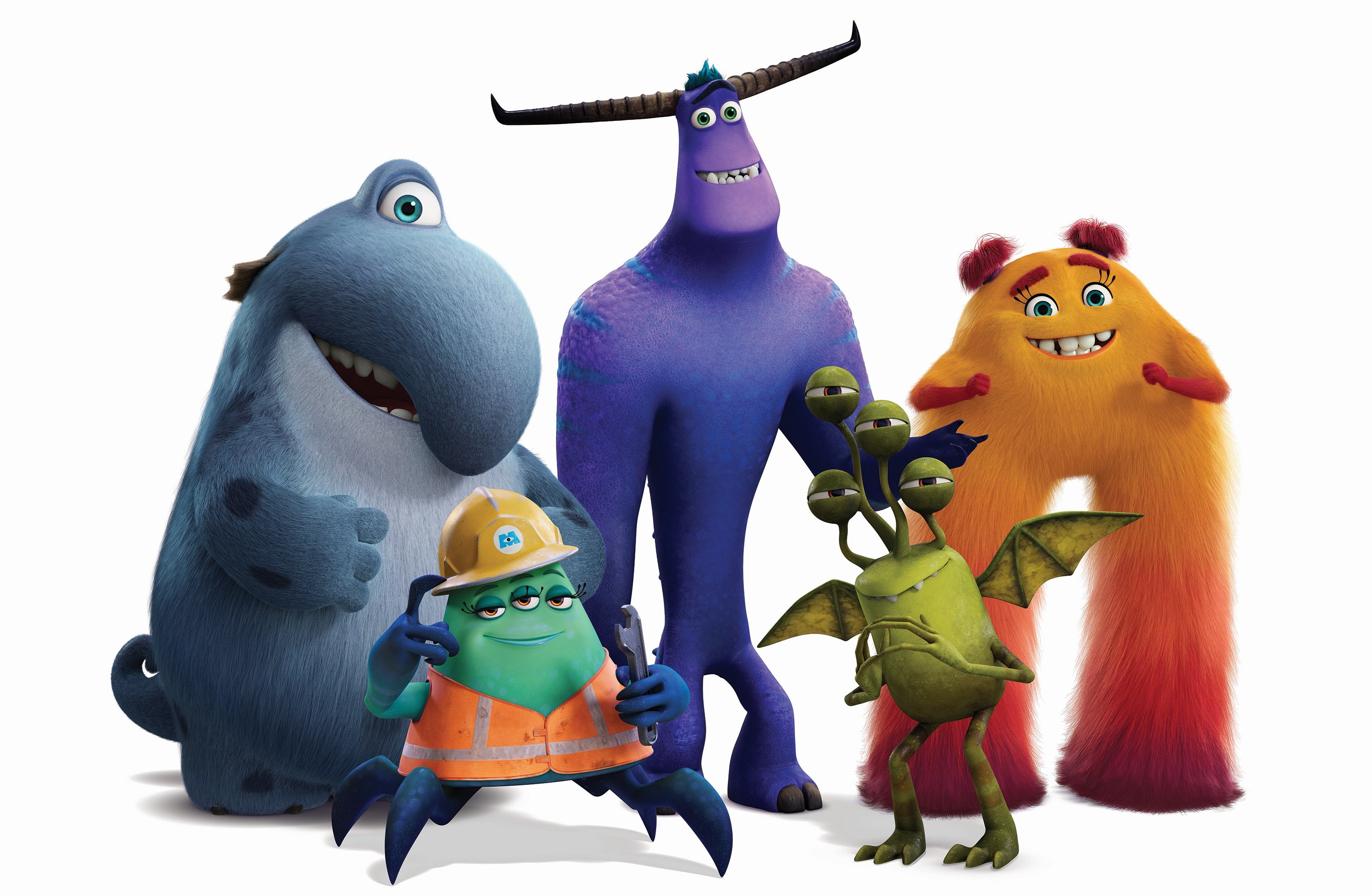 When does 'Monsters At Work' come out?
Disney+ dropped the first two episodes of Monsters At Work to their streaming service on July 7, 2021. However, viewers need a Disney+ subscription to watch the new series. If new users sign up on the Disney+ website, the cost is $7.99 per month or $79.99 per year. 
How many episodes will 'Monsters At Work' have? 
According to the Disney+ fact sheet, Monsters At Work will have ten total episodes in 2021. New installments of the animated series drop to Disney+ every Wednesday throughout the summer. Hopefully, if viewers love the series, it will get a chance at Monsters At Work Season 2. 
'Monsters, Inc.' returning characters
It wouldn't be a sequel series without Billy Crystal voicing Mike Wazowski and John Goodman voicing James P. "Sulley" Sullivan. Both beloved characters return, but this time they run the company. Jennifer Tilly returns as Mike's one-eyed, snake-haired girlfriend, Celia Mae. Bonnie Hunt also returns to the role of Ms. Flint; however, she now supervises and trains new "Jokesters" instead of "Scarers." 
Perhaps the most amusing reprisal of a role in the new Disney+ series is Bob Peterson as Roz, or is it Roze? In Monsters, Inc., Roz was the undercover leader of the Child Detection Agency posing as a secretary. In the Monsters At Work first episode, she introduces Mike and Sulley to her twin sister, Roze, who takes over the secretary role. According to the Disney+ fact sheet, Bob Peterson voices both characters. 
'Monsters At Work' new characters
Then the Disney+ Monsters At Work episodes add a whole new group of monsters who work in the MIFT department — the Monsters Incorporated Facilities Team. Tylor Tuskmon (voiced by Ben Feldman) begins on day one of the new series. He is expected to become a scarer but is instead reassigned to the MIFT team of mechanics since the company has no use for scarers.
The group of Monsters At Work MIFT mechanics include their supervisor, Fritz (voiced by Henry Winkler), Duncan P. Anderson (voiced by Lucas Neff), Cutter (voiced by Alanna Ubach), and Val Little (voiced by Mindy Kaling). Duncan threatens Tylor on day one that Duncan will be the one to take Fritz's position, not Tylor. Cutter is a crab-like monster and a rule follower. Val Little insists that she is Tylor's best friend, although they only had one class together at Monsters University. 
Banana Bread is part of the MIFT team in Monsters At Work Episode 1; however, in episode 2, he gets promoted to the Laugh team. Ms. Fritz explained to the rest of the MIFT team that she sees great potential in Winchester (apparently Banana Bread's actual name). So, the monster with the large lips gets a promotion.