'Monsters At Work': What is MIFT and Why Does Disney Keep Saying It?
Viewers who haven't watched the new Disney+ series, Monsters At Work, want to know what MIFT means. The trailer mentions the new term and several of the Disney and Pixar Twitter and Instagram posts. So, what is MIFT, and why does everyone keep saying it?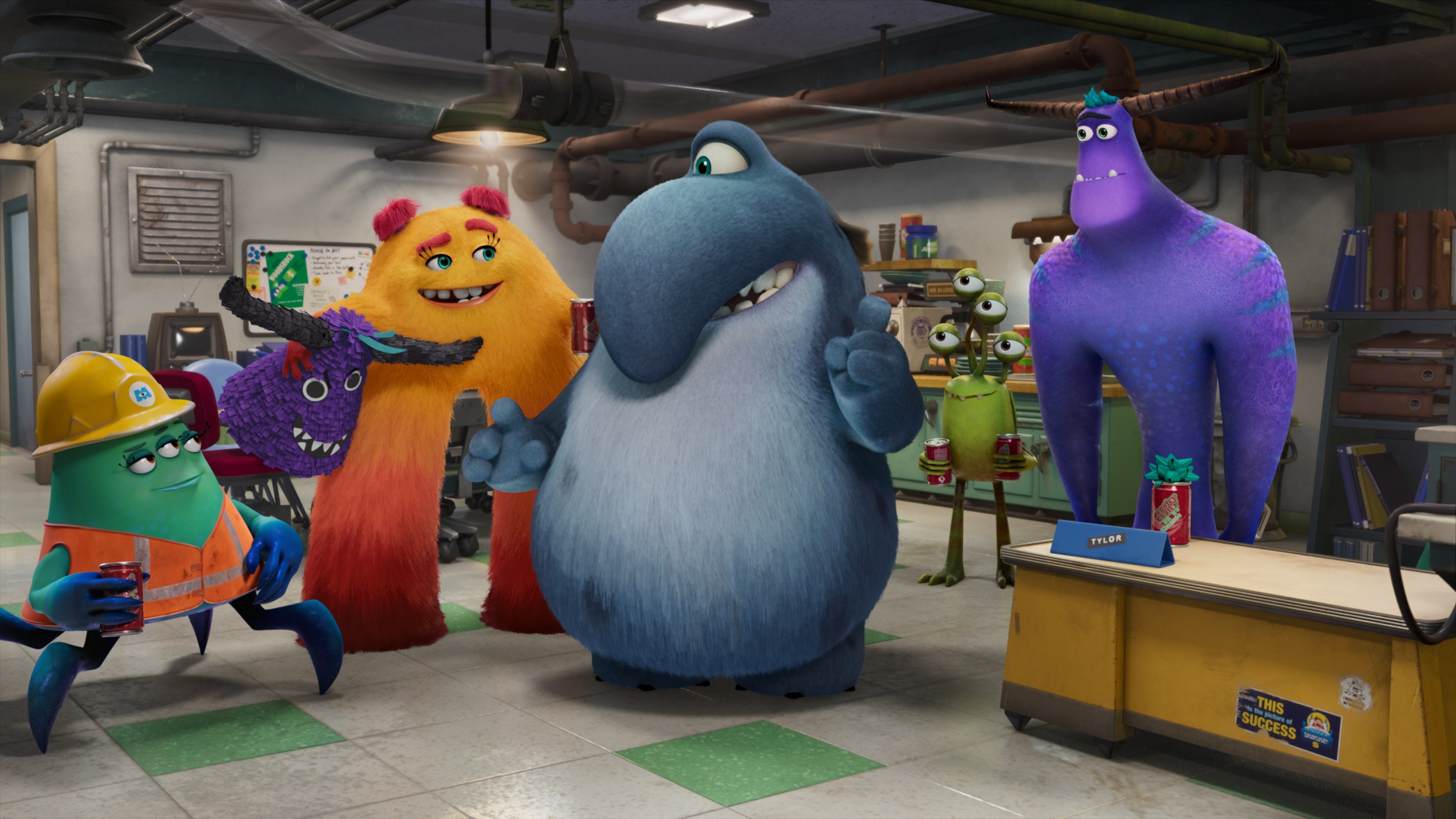 What is 'Monsters At Work' about? Is it a Monsters, Inc. Sequel?
The new Disney+ series, Monsters At Work, begins the day after Monsters, Inc. ended. Instead of harvesting the screams of children, the power plant begins using laughter as fuel for the city of Monstropolis. As Mike Wazowski (voiced by Billy Crystal) and James P. "Sulley" Sullivan (voiced by John Goodman) take over the company, a new monster joins Monsters Incorporated.
RELATED: Mrs. Flint in 'Monsters, Inc.' and 'Monsters at Work' — Here's Why Her Voice Is So Familiar
The series follows the transition from scarers to jokesters and Tylor Tuskmon's (Ben Feldman) journey. The young monster recently graduated from Monsters University at the top of his class; however, he was taught to scare. Now that the mission of the Monsters Incorporated is to collect the giggles of young children, he's not quite sure what to do. When Monsters At Work begins, he's temporarily placed with the MIFT team; however, he takes every chance he can to learn about making children laugh. 
What is MIFT?
In the new Monsters At Work series, MIFT stands for Monsters Incorporated Facilities Team, and it's a group of monster mechanics. However, they are an interesting bunch, and Tylor is apprehensive about them.
"What is MIFT?" Fritz (voiced by Henry Winkler) repeated Tylor's question back to him in Monsters At Work Episode 1. "Since the day Monsters Inc. was founded, there has been a need for a dedicated team of mechanics to nurture the intricate machinery that is the very foundation of this factory. If a part breaks, we fix it. We embrace it with unbridled anticipation of what lies ahead. At the end of the day, we say, I am proud to be a member of the Monsters Inc. Facilities Team."
RELATED: The Next 3 Pixar Movies to Follow 'Luca' with 1 Potential Sequel
The group of Monsters At Work MIFT mechanics includes their supervisor, Fritz, Duncan P. Anderson (voiced by Lucas Neff), Cutter (voiced by Alanna Ubach), and Val Little (voiced by Mindy Kaling). Duncan threatens Tylor on day one that Duncan will be the one to take Fritz's position, not Tylor. Cutter is a crab-like monster and a rule follower. Val Little insists that she is Tylor's best friend, although they only had one class together at Monsters University. 
Banana Bread is part of the MIFT team in Monsters At Work Episode 1; however, in episode 2, he gets promoted to the Laugh team. Ms. Fritz explained to the rest of the MIFT team that she sees great potential in Winchester (apparently Banana Bread's actual name). So, the monster with the large lips gets a promotion.
How many episodes of 'Monsters At Work' are there?
On Jul 7, 2021, Monsters At Work Episodes 1 and 2 dropped to Disney+. New episodes of the Monsters, Inc. spinoff release every Wednesday to the streaming service. According to the Disney+ fact sheet, there will be a total of 10 episodes of Monsters at Work.