'Monsters at Work': Val Was Recast and the New Voice Actor Demanded to Design Her Monster
The sequel to Pixar's Monsters, Inc. — Monsters at Work — brings a very familiar voice to the cast with the character of Val Little in the new Disney+ series. Mindy Kaling voices the tall orange/reddish monster with two vast legs. However, The Office alum wasn't the original person cast for the voice role of Val in Monsters At Work. When Disney approached her, Kaling had one request — the look of her monster.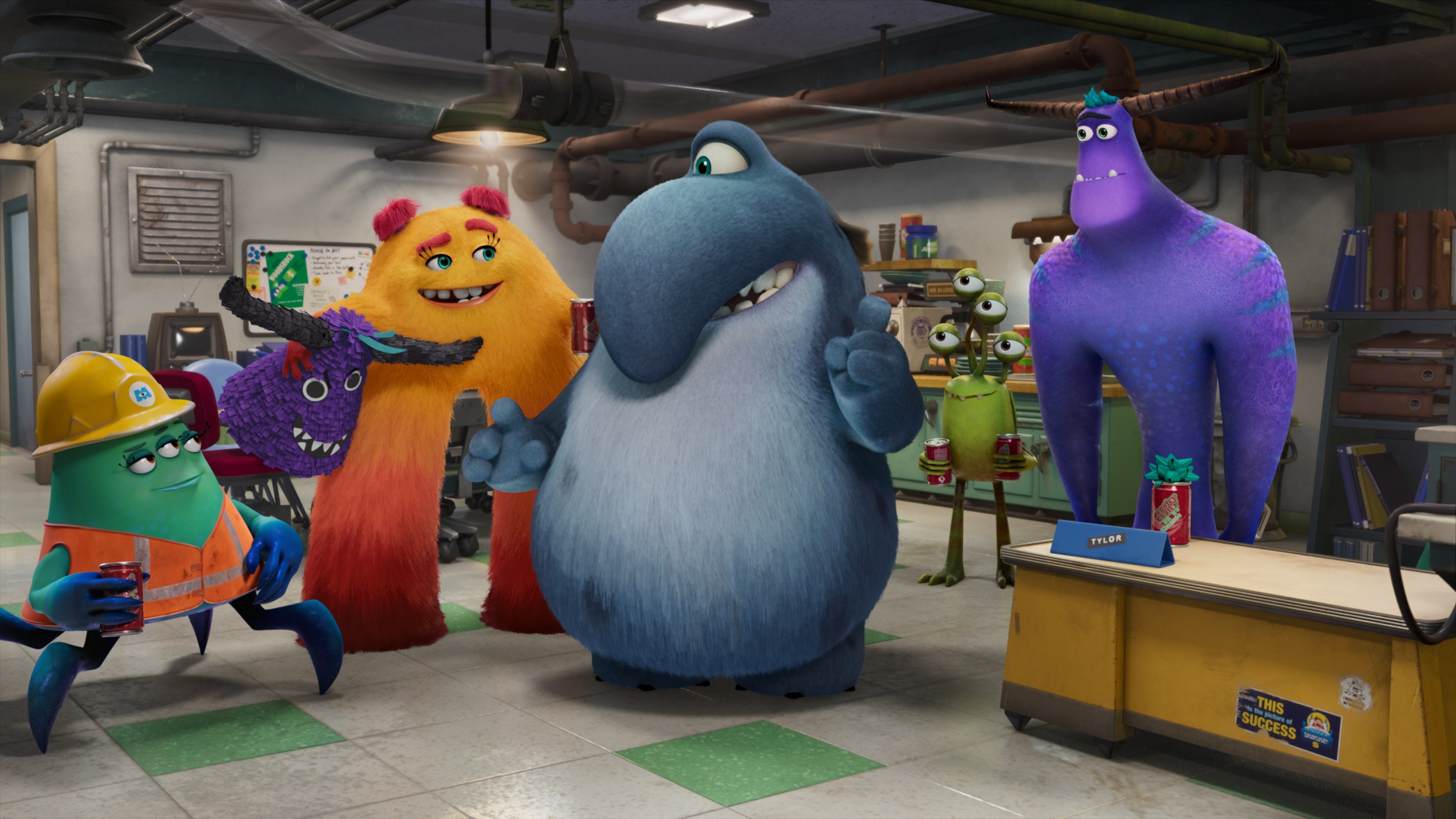 'Monsters At Work': Who is Val?
In the first episode of Monsters At Work, the series updates the situation since Monsters, Inc. ended in 2001. The former secretary, Roz (voiced by Bob Peterson), who turned out to be an undercover leader of the Child Detection Agency, informs Mike and Sulley of their new positions. Billy Crystal reprises his voice role as Mike Wazowski, and John Goodman returns as James P. "Sulley" Sullivan. However, the two monsters become the CEO and business partners now running the factory.
RELATED: 'Monsters At Work': What is MIFT and Why Does Disney Keep Saying It?
Viewers meet Val in Monsters At Work when she greets Tylor Tuskman — the new monster who thought he had a job as a scarer. Since the "Scarers" became "Jokesters," Tylor gets reassigned to the MIFT department. That's when Val excitedly greets Tylor and introduces him to the gang of misfit mechanics as her best friend. Val is enthusiastic about everything and hysterical to watch.
Val in 'Monsters At Work' was not initially voiced by Mindy Kaling
Since Val became the first female in a lead monster role, the Disney team knew they wanted a particular personality. The developer and executive producer of Monsters At Work, Bobs Gannaway, spoke to the New York Times about Val's character development.
"We wanted to make very sure that Val didn't come across as a cheerleader for the team," Gannaway told the outlet.
Val's role in Monsters At Work changed so much during the development that Disney had to recast the part. Gannaway didn't mention who the original voice cast member was, but Kaling remembers what she said when Disney approached her for the role.
RELATED: From 'Monsters At Work' to the 'Loki' Finale — Here's What TV Shows to Watch on Disney+ in July 2021
"I said, 'Make her orange and pink and shaped like a neck pillow, and I'm in,'" Kaling recalled replying in an email.
That's how the character of Val came to look so warm, fuzzy, and somewhat shaped like "a neck pillow."
Why does Val Little sound so familiar?
Most viewers recognized Val's voice in Monsters At Work immediately from Kaling's role as Kelly Kapoor in The Office, which she also wrote and directed. Fans also remember her in The Mindy Project and A Wrinkle in Time. If you are a Disney fan, you remember her voice from her role as Disgust in Inside Out. Kaling is an actor, comedian, writer, producer, and director.
You can watch Val again in Monsters At Work when new episodes drop to Disney+ every Wednesday.