'Monsters, Inc.' Cast — Who Returns for 'Monsters At Work'?
The new Disney+ sequel to the 2001 Pixar film, Monsters, Inc., finally dropped to the streaming service on July 7, with many familiar voices in the cast. With two new episodes of Monsters at Work now streaming, it's easy to see who returns to the cast and who is a newbie. Of course, it wouldn't be a sequel series without Billy Crystal voicing Mike Wazowski and John Goodman voicing James P. "Sulley" Sullivan. Both monsters' viewers came to know and love through Monsters, Inc. and Monsters University returned in new roles.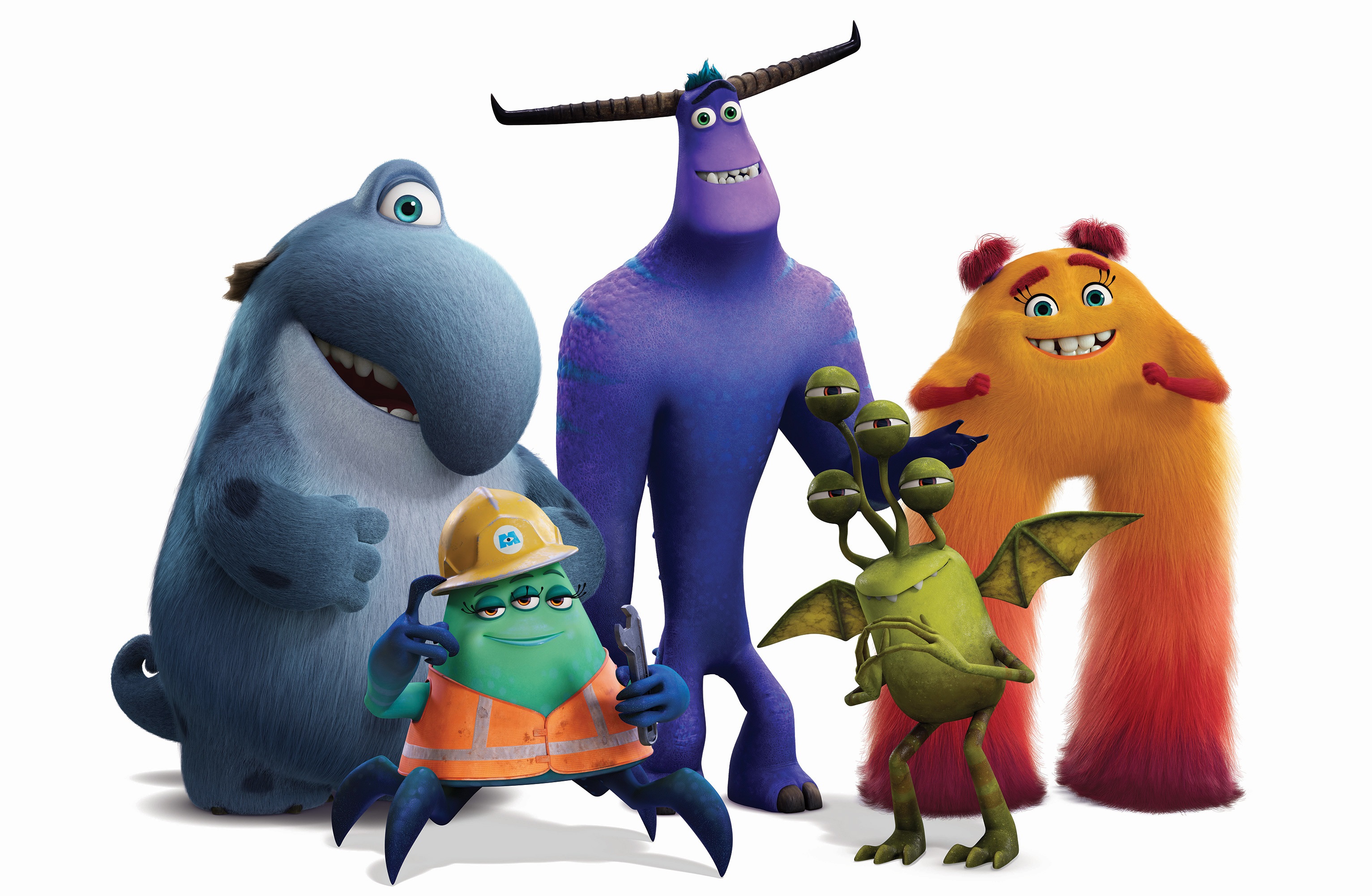 Who returns from the 'Monsters, Inc.' cast to 'Monsters At Work'?
Along with Crystal and Goodman, Jennifer Tilly returns as Mike's one-eyed, snake-haired girlfriend, Celia Mae, from the cast of Monsters, Inc. However, all three monsters receive promotions in the first episode of Monsters At Work. Sulley becomes the CEO of Monsters, Inc. following the change from scaring to laughing. Mike, of course, is his business partner, and Googly Bear immediately promotes Schmoopsie poo (Celia Mae) from the receptionist to Laugh Floor supervisor.
Bonnie Hunt returns to the role of Ms. Flint; however, she now supervises and trains new "Jokesters" instead of "Scarers." Perhaps the most amusing reprisal of a role in the new Disney+ series is Bob Peterson as Roz, or is it Roze? In Monsters, Inc., Roz was the undercover leader of the Child Detection Agency posing as a secretary. In the first episode of Monsters At Work, she introduces Mike and Sulley to her twin sister, Roze, who takes over the secretary role. According to the Disney+ fact sheet, Bob Peterson voices both characters.
RELATED: Mrs. Flint in 'Monsters, Inc.' and 'Monsters at Work' — Here's Why Her Voice Is So Familiar
Another happy return for fans is the Yeti exiled to the Himalayas in Monsters, Inc. John Ratzenberger reprises his role when the Yeti returns from exile. Alfred Molina also reprises his role as Professor Knight from Monsters University. Fungus and Phlegm Bile also return; however, Christopher Swindle now voices both instead of Frank Oz and Jeff Pidgeon.
The new cast of 'Monsters at Work'
Monsters at Work follows the transition from scarers to jokesters, adding new voice cast members from where Monsters, Inc. left off. Ben Feldman joins the cast as the main character in Monsters at Work, Tylor Tuskmon. However, the towering purple monster is ready for scaring, not joking. So, he's temporarily reassigned to the MIFT department.
The group of Monsters At Work MIFT mechanics includes their supervisor, Fritz (voiced by Henry Winkler), Duncan P. Anderson (voiced by Lucas Neff), Cutter (voiced by Alanna Ubach), and Val Little (voiced by Mindy Kaling). Duncan threatens Tylor on day one that he will be the one to take Fritz's position, not Tylor. Cutter is a crab-like monster and a rule follower. Val Little insists that she is Tylor's best friend, although they only had one class together at Monsters University.
Will Boo appear in 'Monsters at Work'?
The sweet little toddler, Boo, who accidentally ended up in the Monsters, Inc. factory in 2001, will not return to the cast for the sequel series. The developer and executive producer of Monsters At Work, Bobs Gannaway, spoke to the New York Times and broke the sad news to hopeful fans.
RELATED: From 'Monsters At Work' to the 'Loki' Finale — Here's What TV Shows to Watch on Disney+ in July 2021
"Everyone agreed that we wanted to leave it to the world to decide how that relationship continued," Gannaway told the outlet. 
However, Crystal added that a monster infant makes an appearance, giving Mike a chance to show his softer side.
"[It] gives him a chance to be more vulnerable," Crystal said of the encounter.
Viewers have to settle for a monster infant instead of loveable little Boo in the cast of Monsters At Work on Disney+ this summer.