'Monsters University': Did Mike and Sulley Win the Scare Games?
'Monsters University' gave Disney and Pixar fans insight into Mike and Sulley's friendship. Spoiler alert: they weren't always the top scaring team at Monsters Inc.
Mike dreamt of being a scarer, even if he wasn't exactly "scary." Things got even worse for this character when he was expelled from the Monsters University scaring program.
Did Mike and Sulley actually win the "Scare Games" at their college? Here's what we know about the Monsters Inc. prequel, titled Monsters University.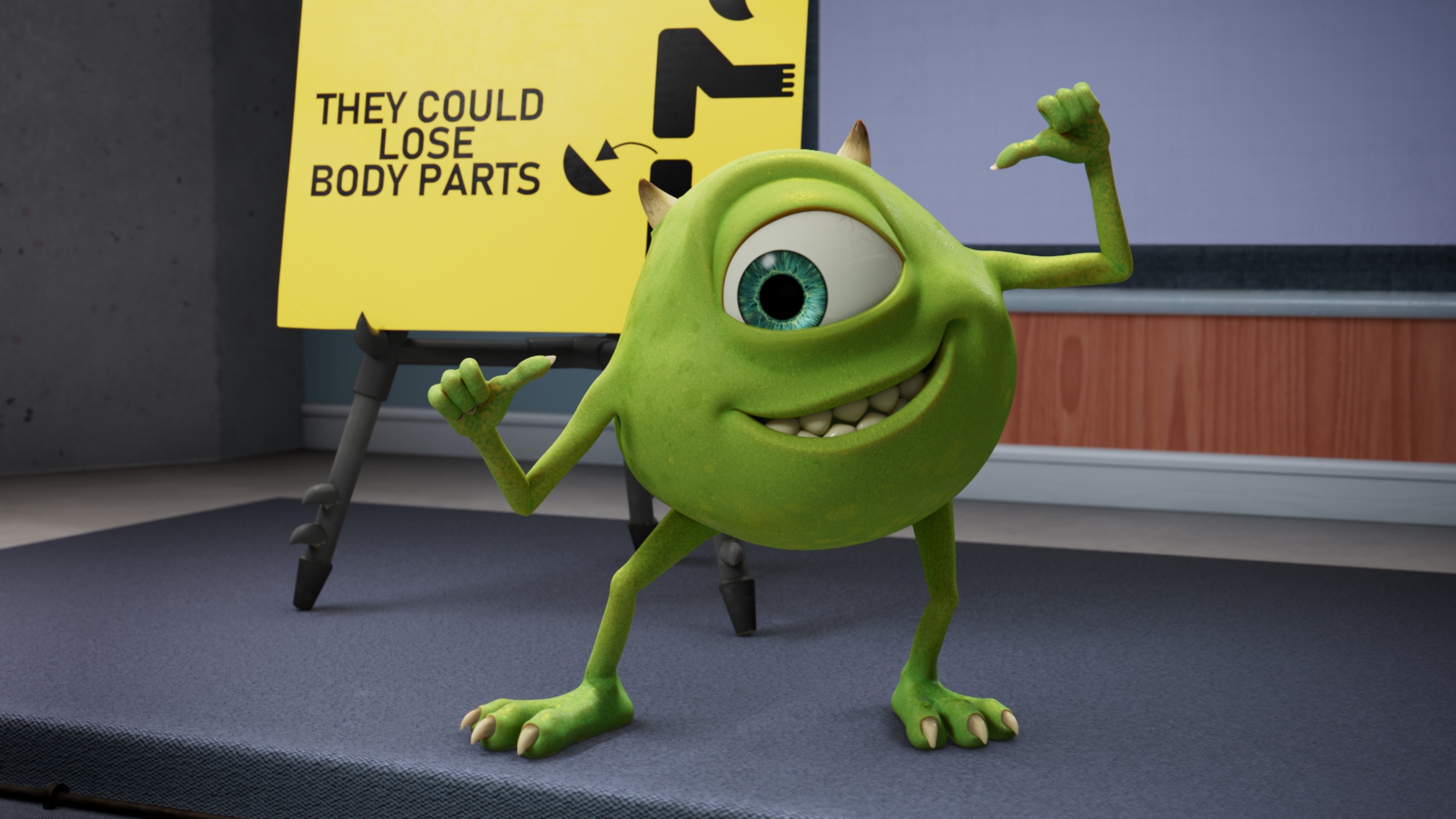 Mike and Sulley appeared in the Disney and Pixar animated film 'Monsters University'
Mike Wazowski and James P. "Sulley" Sullivan are best friends and co-workers. These monsters started out as enemies, though. Disney and Pixar fans learned more about this dynamic duo with the animated film Monsters University. 
"Just another adventure of them would've been fine, but it's not what they do," actor Billy Crystal said during an interview with Collider. "They value the story here. They value telling the right kind of story. No matter how good a sequel idea might have been, it would've been a sequel. This is a different movie. I love it because you're finding out new things about them."
As college students who were kicked out of the scare program, Mike and Sulley teamed up to compete in the "Scare Games." If their team won, the dean promised they would be scarers again. If not, the dean would remove them from Monsters University. As a result, Sulley cheated to ensure their success.
Did Mike and Sulley win the Scare Games?
Mike was the heart and soul of his team. However, this monster wasn't exactly "scary." When it came to the scare games, Sulley cheated to make sure his team would win. This character tampered with the scare simulator to ensure Mike would pass with flying colors. 
Of course, when his teammates found out, they weren't happy with this half-earned win. Fans will never know if Oozma Kappa actually beat the "Roars." It was too late for redemption, though. Mike and Sulley were kicked off of campus. 
The reputation of Roar Omega Roar was tarnished. Randall would also never forgive Sullivan for his humiliating experience while competing. It all worked out in the end, though. Mike and Sulley worked from the bottom up, eventually becoming a scare team at Monsters Inc.
Mike and Sulley return for the Disney+ original series, 'Monsters at Work'
With the original movie Monsters Inc., Mike and Sulley discovered that laughter is more powerful than screams. With Monsters at Work, fans learn what life is like with the new changes at this corporation. 
The dynamic duo returned for this animated original, acting as executives in the company. There are also a few trainees who make the switch from fear tactics to comedy.
Monsters Inc., Monsters University, and the Disney+ spinoff series Monsters At Work are available exclusively on Disney's streaming platform. To learn more about this subscription service, visit their website.