When Does the 'Monsters at Work' Finale Premiere on Disney+?
It's laughter this company is after. However, the transition away from scream energy wasn't easy, especially for new Monsters Inc. employees like Tylor. Here's what we know about the Disney+ original series, Monsters at Work, and the date of its final episode for season 1.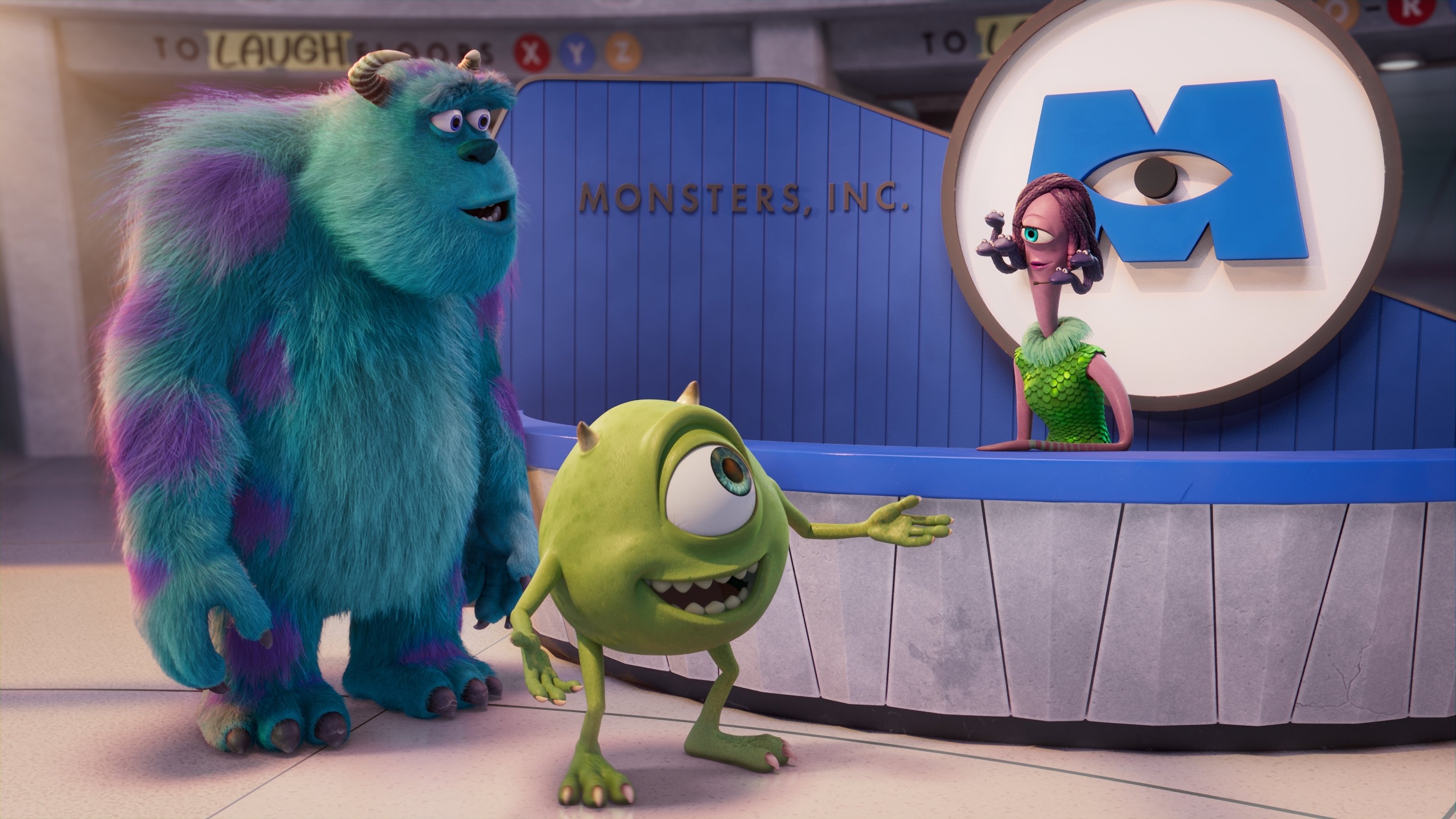 Disney+ released the original animated series 'Monsters at Work'
Things changed pretty quickly when Mike and Sulley befriended the human child, Boo. Now, fans will discover what happened to this dynamic duo after the events of Monsters Inc. In 2021, Disney+ premiered their original spinoff series, Monsters at Work.
This original series introduced new characters, including Tylor Tuskmon, who dreamed of becoming a scarer. Unfortunately, Monsters Incorporated underwent some serious rebranding under Mike and Sulley's supervision. Now, it's laughter they're after.
"We get to see a lot more behind-the-scenes of Monsters, Inc., which is really fun," director Stephen Anderson said during an interview with the Disinsider. "We also get to spend some time on the Scare Floor (now the Laugh floor) and get to see how all the monsters are dealing with that transition. We get to return to the places that we loved in Monsters, Inc. and we get to see what happens behind the scenes of those places."
With each episode came new challenges for characters like Tylor and Val, from tightening a nut to saving Monsters Incorporated from shutting down — again. After weeks of new stories, season 1 of Monsters at Work is close to its finale.
When does the finale of 'Monsters at Work' debut on Disney+?
Monsters at Work premiered on Disney+ on July 7, 2021. Since then, new episodes of this series have debuted weekly on Disney's streaming platform, introducing fans to the world of Monsters Incorporated and underappreciated employees.
The 10th and final episode of this comedy series premieres on Sept. 1, 2021. Although this show featured plenty of MIFT adventures, it's unclear if this series will return for its second season. Presumably, more information will be announced in the coming months.
The Disney+ library also has original movies created by Disney and Pixar
Monsters at Work wouldn't be the only Disney+ original based on Disney and Pixar characters. In November 2019, Disney+ premiered the short series featuring the loveable and slightly confused Toy Story 4 character, Forky. The documentary series Inside Pixar details adventures in this award-winning studio.
Fan-favorite films created by Disney and Pixar are also available on this subscription service. That includes the animated movie which inspired Monsters at Work, titled Monsters Inc. The prequel to this original, Monsters University, is also listed on the Disney+ streaming library.
Episodes of Monsters at Work are available on Disney's streaming platform. To learn more about this subscription service, visit their website.
RELATED: From 'Monsters At Work' to the 'Loki' Finale — Here's What TV Shows to Watch on Disney+ in July 2021