From 'Monsters At Work' to the 'Loki' Finale — Here's What TV Shows to Watch on Disney+ in July 2021
Disney+ already has original television shows available for binge-watching, but this July brings plenty of new episodes debuting on a weekly basis.
If you're looking for something new to binge-watch, Disney+ has you covered with plenty of originals and Disney Junior favorites joining their streaming library for July 2021. 
Here's what we know about the release date of shows like Monsters at Work, Behind the Attraction, and Disney Junior Mickey Mouse Mixed-Up Adventures.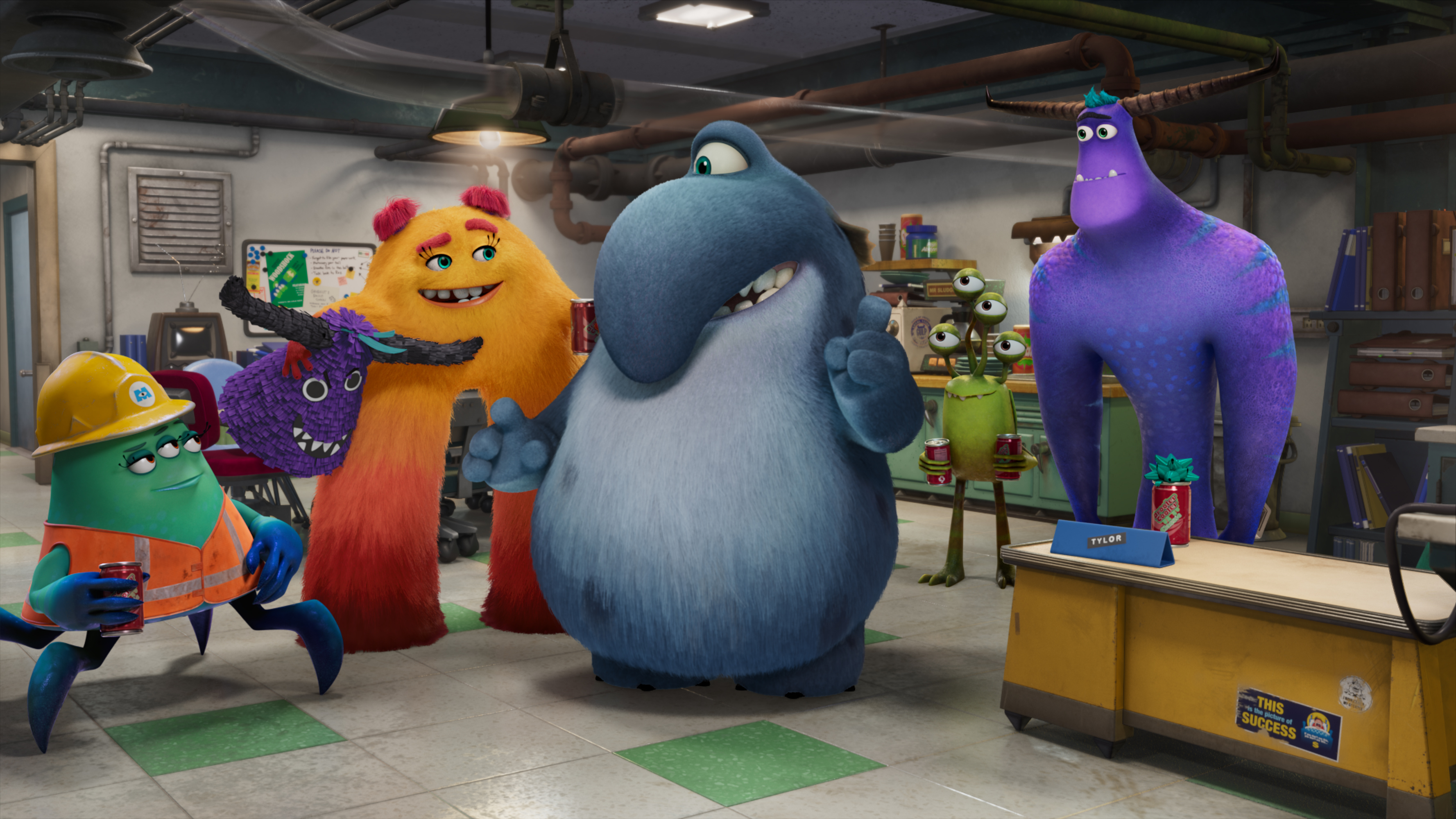 'Monsters at Work' premieres on Disney+ 
It wasn't easy for "scarers" to make the transition to comedy. As a result, when Mike and Sulley transformed Monsters Incorporated into a laughter-filled workplace, a few new characters joined their company. Those characters appear in the Disney+ original series, Monsters at Work.
The first episode of Monsters at Work debuts on July 7, 2021. Until the premiere of this series, the original Monsters Inc. and Monsters University are available on Disney's streaming platform.
'Behind the Attraction'
If you're a fan of all things Disney parks, Behind the Attraction, is the series for you. This is a 10-part series narrated by Paget Brewster and delves into fan-favorite theme park rides. All episodes of this series premiere on Disney+ on July 21, 2021.
'Loki' premieres the final episode of season 1
He's the God of Mischief for a reason. This character caused plenty of problems for the TVA throughout this Marvel original series. New episodes premiered on the streaming platform throughout June and July 2021, with the final episode of Loki debuting on July 14.
Other Marvel originals debuted on Disney+ during 2021, including WandaVision and The Falcon and the Winter Soldier.
New episodes of 'High School Musical: The Musical: The Series'
Their performance of High School Musical was pretty legendary, according to Kourtney. However, these theater nerds had their sights set on something even more significant for the spring musical. So, thanks to guidance from Miss Jenn, these characters rehearsed for their stage show of Disney's Beauty and the Beast.
Disney+ released 12 episodes of this mockumentary, showing the adventures of the East High School drama club. The season 2 finale of High School Musical: The Musical: The Series premieres on this streaming platform on July 30.
'Star Wars: The Bad Batch'
Hot off of the heels of the award-winning live-action original, The Mandalorian, Disney+ released their animated series, Star Wars: The Bad Batch. This show featured a new set of characters changing the galaxy in the aftermath of the Clone War. New episodes premiere weekly on Fridays. 
'Disney Junior Mickey Mouse Mixed-Up Adventures'
For younger Disney+ viewers, original Disney Junior shows like Mickey Mouse Clubhouse are available for streaming. Additionally, on July 2, the first season of Disney Junior Mickey Mouse Mixed-Up Adventures will be added to the Disney+ library. 
This animated show features fan-favorite characters like Mickey Mouse, Donald Duck, and Goofy competing in racing challenges. July 2021 also brings several new movies to this streaming platform. That includes The Jungle Cruise available with Premier Access and the original The Sandlot. 
To learn more about Disney+ and to subscribe, visit their website.