'Monsters at Work': Did Mike and Sulley Meet in 4th Grade?
There are some contradictions in Disney and Pixar's animated films Monsters Inc. and Monsters University. One of the biggest differences was how Mike and Sulley met each other.
Here's what we know about this dynamic duo featured in the Disney+ original series, Monsters at Work.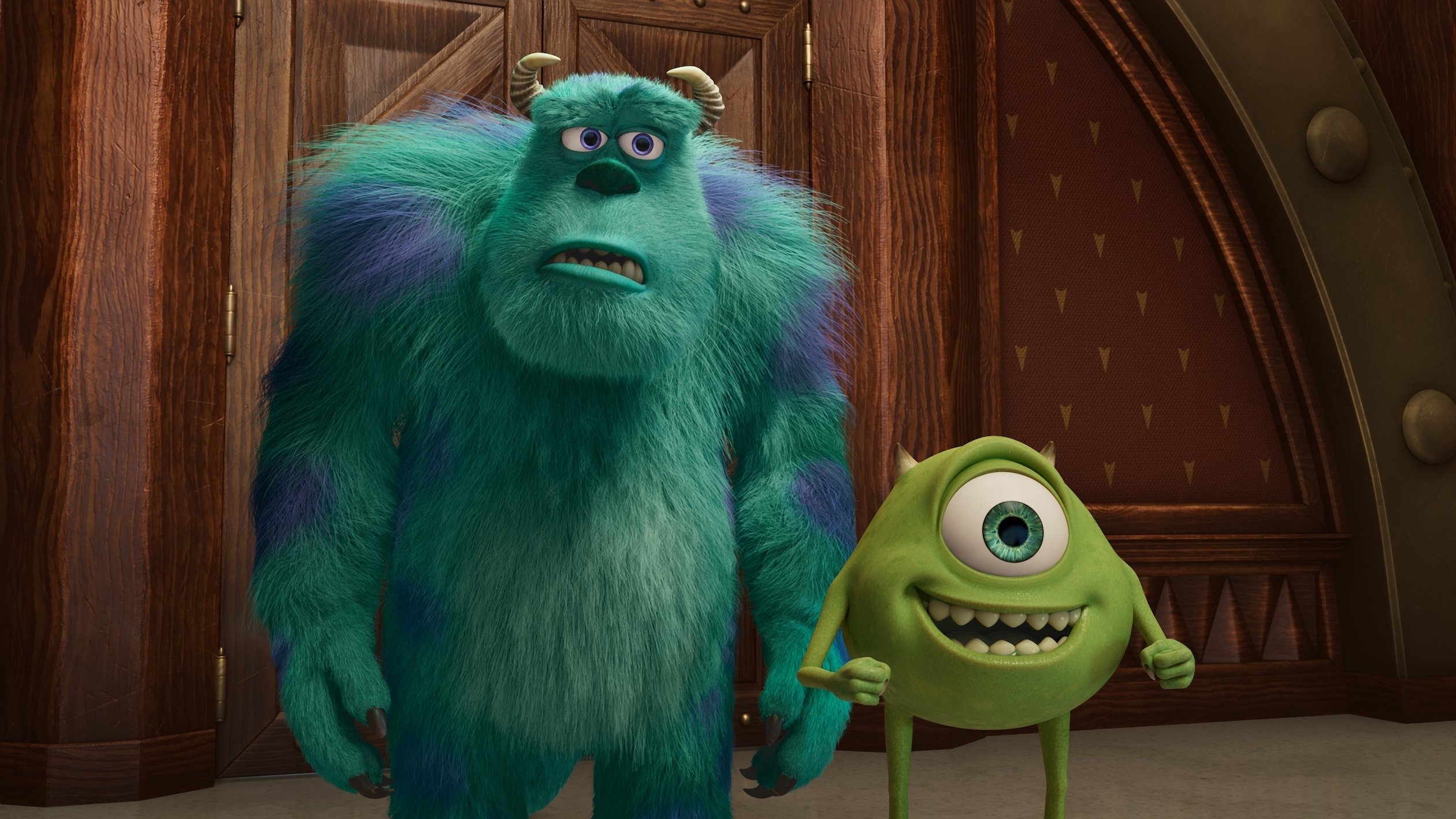 Did Mike and Sulley from 'Monsters Inc.' meet in 4th grade?
This dynamic duo had their sights on breaking the "all-time scare record." It was, at least, until they met Boo and discovered that laughter is more powerful than screams. Disney and Pixar fans met Mike and Sulley with the animated film Monsters Inc.
These characters, reportedly, met each other years before working on the scare floor. In the first Monsters Inc. movie, Mike playfully said to his best friend, "You've been jealous of my good looks since the fourth grade, pal." However, that may not be how these two monsters met.
RELATED: From 'Monsters At Work' to the 'Loki' Finale — Here's What TV Shows to Watch on Disney+ in July 2021
Mike and Sulley actually met in college, according to 'Monsters University'
As a bit of an origin story of these characters, fans saw Mike and Sulley pre-Monsters Inc. with the original animated film Monsters University. The duo met by accident and, after getting kicked out of the "scare program," Mike and Sulley teamed up and solidified their friendship.
This is somewhat different from the story of their friendship outlined in Monsters Inc., which stated that the monsters met in fourth grade. The creators of this Pixar movie of this story made the change intentionally.
"As much as we could, we wanted to be totally respectful of the continuity of the first film," director and co-writer Dan Scanlon said during an interview with Entertainment Weekly. "Our first inclination was to try to make it work, to do versions where they became friends in fourth grade." 
"Basically, after trying it a lot, we felt like it was robbing the audience of the experience of really watching a relationship grow," he continued. "And we realized we were going through all these hoops for this one line that doesn't affect the story in a negative way. It was really [Monsters, Inc. director] Pete Docter and John Lasseter who said, 'It's not as important as you think. You're not hurting the movie to ignore that line.'"
RELATED: Disney+ Original 'Monsters Inc.' Inspired Series, 'Monsters at Work' Has Been Delayed
Mike and Sulley return for the Disney+ series 'Monsters at Work'
What happened after Mike and Sulley made their groundbreaking discovery? Fans can find out with the Disney+ original series, Monsters at Work, where these monsters starred as executives of the power company.
Although it was postponed, this show debuted on Disney+ in July 2021. Monsters Inc., Monsters University, and the Disney+ spinoff series Monsters At Work are available exclusively on Disney's streaming platform. 
To learn more about this subscription service, visit their website.