'Monsters at Work:' Why the Monsters Inc. Employees Nicknamed 1 Character 'Banana Bread'
The MIFT team at Monsters Incorporated includes a few misfit characters. That includes one green monster who is always slapping his banana bread. Here's what we know about this Disney+ original series, created in the same universe as Disney and Pixar's Monsters University and Monsters Inc.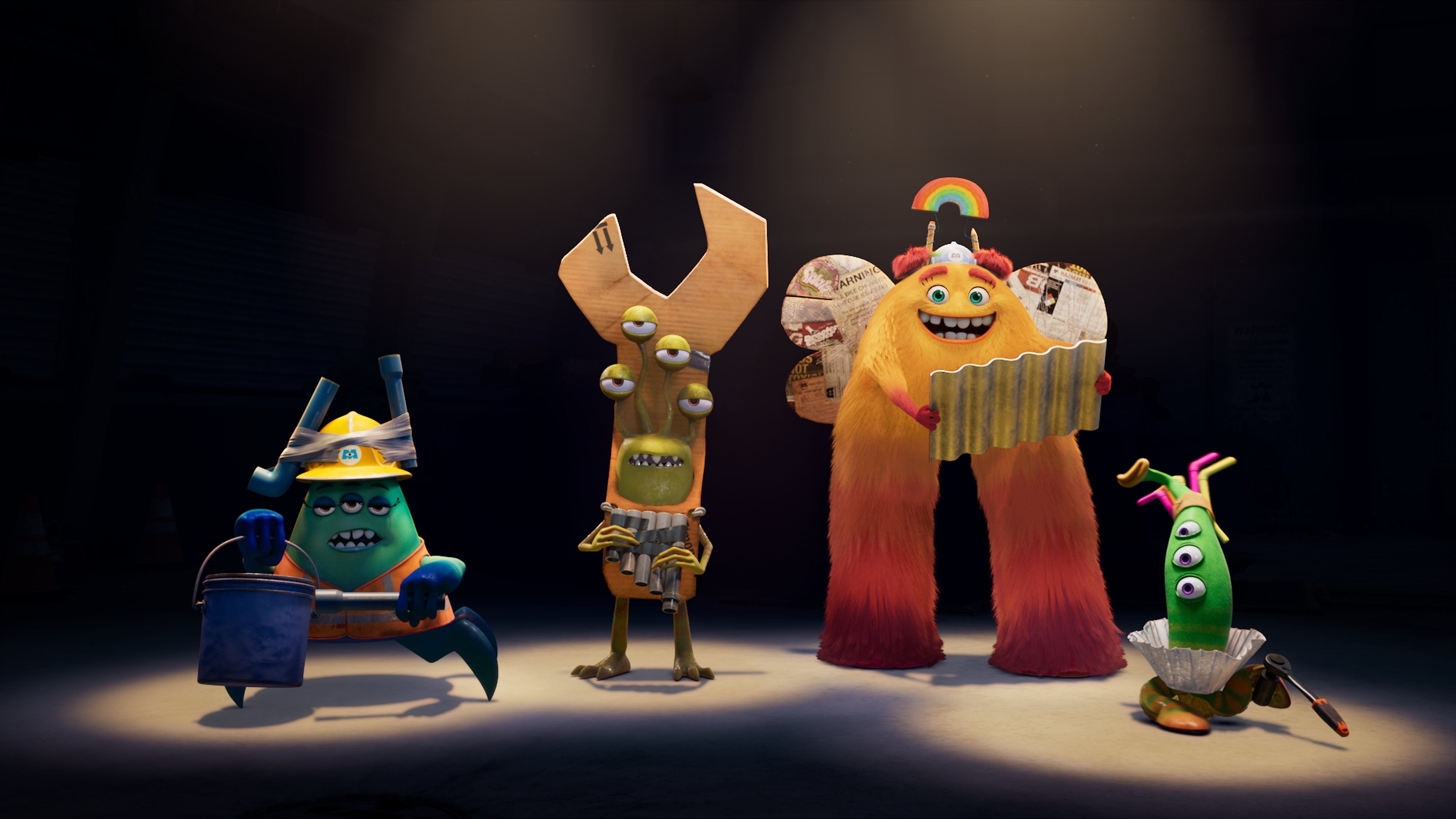 'Monsters at Work' introduced Disney and Pixar fans to new characters working at Monsters Incorporated
They scared because they cared — now, it's laughter they're after. Several Monsters Inc. characters returned for the Disney+ original series Monsters at Work, which showcased what happened after Mike and Sulley were put in charge of the Monstropolis energy company.
"What I think the kids and the world want right now is to laugh and be entertained and have a good time and escape to a fun world," Gannaway said during an interview with the New York Times. "There's no agenda to teach a lesson."
This animated series premiered in July 2021 and introduced Disney and Pixar fans to a new set of monsters working at the corporation. That's the MIFT team, which is responsible for the maintenance and upkeep of the facilities.
"I liken it to Disneyland," Gannaway said. "We've all been to Disneyland, and we walk around Disneyland, but not very many of us have gotten to go to the secret underground tunnels. We're taking you to the secret underground tunnels."
RELATED: From 'Monsters At Work' to the 'Loki' Finale — Here's What TV Shows to Watch on Disney+ in July 2021
Who is the 'Monsters at Work' character named Banana Bread?
The first MIFT member that fans meet is a recent graduate of Monsters University named Tylor, who was first accepted as a Scarer. That is, before Monsters Inc. started going after laugher. As a result, he became acquaintances with several unique monsters, one of whom was only referred to by his nickname — Banana Bread.
This monster actually somewhat looks like a banana, sporting a green hue and three eyes stacked vertically. This monster speaks only in toots, making his real name a mystery to his colleagues.
Ms. Flint, known for her work with the scare/laugh simulator, actually understands this character. After learning about his impeccable comedic timing, she promotes Banana Bread to the Laugh Floor. Banana Bread's title change inspired Tylor to work even harder on his comedy skills.
Fans met other characters with this Disney+ original series
Banana Bread isn't the only new character from Monsters at Work. Mindy Kaling voices Tylor's "college buddy" named Val. Lucas Neff portrayed the bitter MIFT employee named Duncan. Additionally, Mike and Sulley returned for this original series.
RELATED: 'Monsters at Work': Val Was Recast and the New Voice Actor Demanded to Design Her Monster
Episodes of Monsters at Work premiere weekly on Disney+, while movies like Monsters University and Monsters Inc. are already available on the streaming platform.