'Moon Knight': Chris Evans Almost Had a Captain America Cameo
TL;DR:
Chris Evans left his Captain America role in 2019.
Jeremy Slater briefly considered asking Chris Evans to come back as Captain America in Moon Knight.
Moon Knight ultimately decided to exclude Marvel cameos altogether.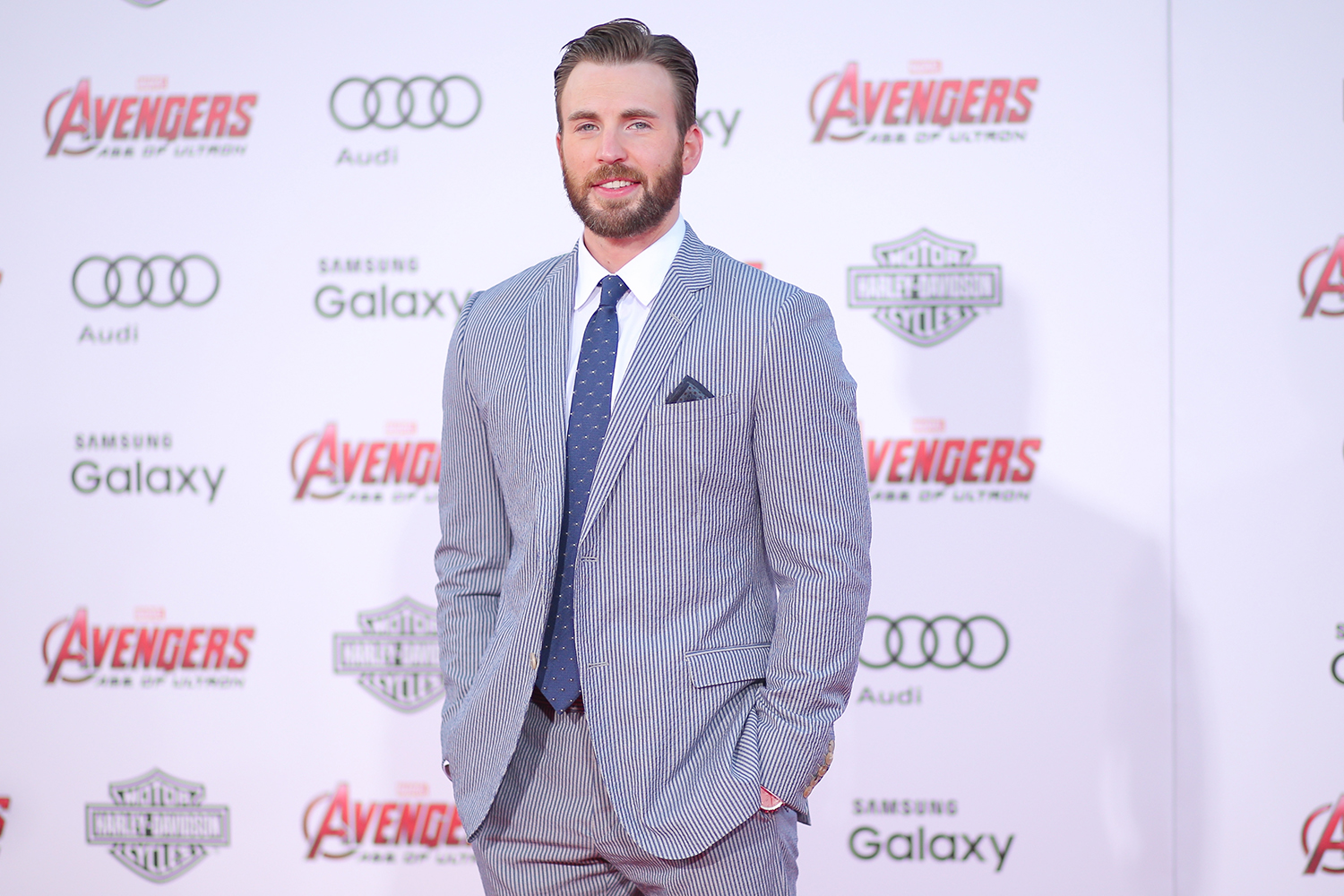 Many Marvel fans could likely agree that a team-up between Captain America and Moon Knight would be pretty epic. Apparently, there was a brief moment where that almost happened. In a recent interview, Moon Knight writer Jeremy Slater revealed that he considered calling up Chris Evans to reprise his role as Captain America in the Disney+ series. Unfortunately, that never came to be, but neither did any other Marvel crossovers. Here's why.
Chris Evans left the MCU after 'Avengers: Endgame'
Evans hung up his Captain America shield in 2019. The actor had played the Marvel hero since 2011's Captain America: The First Avenger. His contract with Marvel ended after Avengers: Endgame, marking his exit from the franchise. Since then, Evans has kept his career momentum going with films like Knives Out and Lightyear. Evans has expressed interest in returning to Marvel someday, but his days as Captain America are likely finished.
In a recent interview with Yahoo! Entertainment, Evans shared the bittersweet way his life changed after his exit from the MCU:
"For 10 years, you always have a movie around the corner. For 10 years, you finish one, and your life is scheduled by 'OK, in six months, we have press. In six more months, we start the next movie.' To kind of have open waters, there's parts of it that are nice and parts of it that I really, really miss. Because it was a role that meant a lot to me, and I love those people. And it'll be the best 10 years of my professional life without any question forever." 
Chris Evans' Captain America was among the cameos considered for 'Moon Knight'
Chris Evans almost had the chance to suit up as Captain America one last time in Moon Knight. In a recent interview with Discussing Film, writer Jeremy Slater revealed that he toyed with the idea of a Captain America cameo.
"There were definitely different times in the writing process where we talked about cameos because cameos are one of the most fun things to discuss in a writer's room. What happens if we try to get Chris Evans back as old Captain America? You know, you sit there and play that 'what if' game among your writers," Slater said.
Slater explained that Evans was one of many names passed around the writer's room, but few cameo suggestions were serious. However, the writers did strongly consider Kit Harington's Dane Whitman/Black Knight, as well as Kingo and Makkari of the Eternals. Moon Knight even had the Eternals cameo written into the script, but it was ultimately scrapped.
Why 'Moon Knight' excluded Marvel cameos altogether
The Marvel universe has always been known to include crossovers and cameos at any chance. So, many Moon Knight fans felt surprised when the show didn't have any. No Captain America, no Eternals, no Black Knight. According to Slater, that decision came down to Moon Knight's budget.
"You finally say, 'Our money would be better spent making Moon Knight as cool as possible versus spending that money to bring in another character and let them be cool," he explained.
Aside from the money, cameos in Moon Knight just didn't really make sense. Slater said he and Marvel president Kevin Feige agreed that cameos would take away from the rich story.
"It feels like it would have just jerked out of the story and really taken the focus away from the character journey that we were on between Marc and Steven," he concluded. "So it's a little bit of a bummer because I like to play with all the toys in that sandbox, and I was like, 'Give me Doctor Strange [and] Spider-Man.' But at the same time, you recognize that it's the right creative decision."
Moon Knight Season 1 is now available for streaming on Disney+.
RELATED: Chris Evans' MCU Exit Might Have Been the Best Thing for the Captain America Story, Fans Say