Moon Knight Could Be the Bane of the Avengers' Existence, According to Director
'Moon Knight' is one of Disney+ and Marvel's biggest hits, but the director thinks the superhero could be the bane of the Avengers' existence.
Disney+'s new series Moon Knight is a different take on the Marvel Cinematic Universe. Until now, the streamer's Marvel offerings directly tied into the movies. While this may still happen with Oscar Isaac's newly-introduced hero, the show is yet to crossover with other MCU properties' past references. However, if a big crossover occurs, the director sees him as a problem for the other heroes of the universe.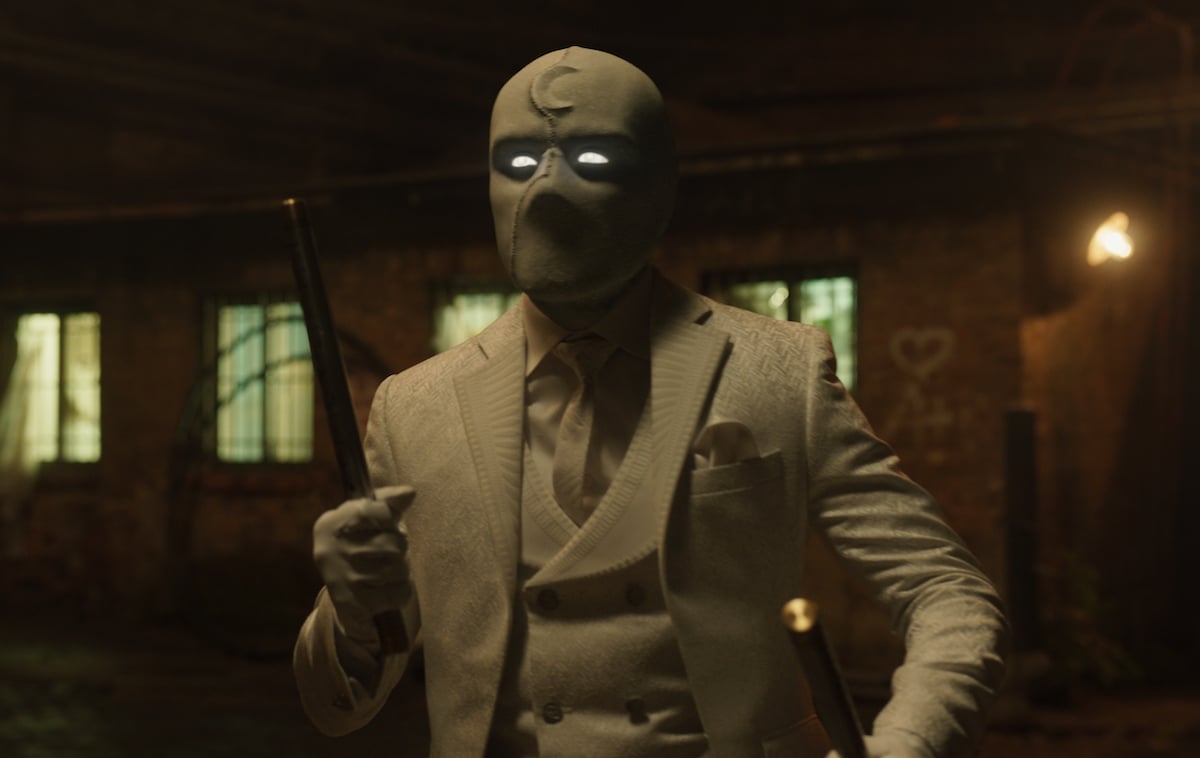 What is 'Moon Knight'? 
According to IMDb, Moon Knight pits Isaac's titular character against a cult with roots in Ancient Egypt. However, Isaac's protagonist, Marc Spector, has a problem. He lives with dissociative identity disorder and switches between personas while forgetting his time between them. As such, a man who begins as a museum employee quickly latches onto his own secret identity. 
The show aims not only to introduce a new character but shine a light on an actual mental health condition. On top of that, Ethan Hawke's Arthur Harrow is a religious zealot and cult leader who worships the Egyptian goddess Ammit and serves as a worthy foe. Meanwhile, Spector attempts to make sense of his new existence. In a new twist, Disney started this series not in the shadow of other events, but in a corner of the cinematic world that, until now, we haven't seen. 
However, should Moon Knight crossover with the bigger universe, he might bite off more than he can chew. 
If 'Moon Knight' meets 'Avengers'
Moon Knight co-director Mohamed Diab spoke with Inverse about the character's role in the greater MCU. While the series stands alone through two episodes, everyone looks forward to the seemingly inevitable crossover with the big-screen cast. With this in mind, Diab sees that potential collaboration is the bane of the collective's existence. 
"I could see Marc and Steven driving the characters of the MCU crazy. Marc's speaking to someone with complete seriousness, and suddenly he turns into Steven, or Moon Knight turns into Mr. Knight. I think it would be amazing," Diab told Inverse.
While the on-screen world is yet to reach that point, executive producer Grant Curtis told the website that they've already plotted Moon Knight's ultimate role inside the greater universe.
"Moon Knight is very much in the MCU," Curtis told Inverse. Curtis continued, saying,
"The observant viewer is going to hear and see those Easter eggs we drop that do explain that and confirm that … We looked at the very first comics he appeared in, in 1975, and we looked over the years of storytelling, over the decades of Moon Knight stories, [and asked] 'what are the themes and tones that we're gravitating towards as storytellers?' … We never intentionally tried to make this standalone."
Thus far, it has kept that feel. However, the MCU is in the middle of its longest, most comprehensive overhaul, and Isaac's introduction could play out in many ways.
What will happen next? 
Oscar Isaac is just the latest massive star to join the universe, but his inclusion, alongside Hailee Steinfeld in Hawkeye, shows just how ambitious future plans may be. The MCU is still recovering from Endgame's universe-changing events, and every series from WandaVision to Moon Knight has added intrigue to the post-blip world. 
Whether this plays into the multiverse or Moon Knight happens to fight alongside one of the established characters remains to be seen. However, if the first few episodes are any hint, Isaac's time in the MCU could establish his role as one of the most iconic since Robert Downey Jr. kicked off the MCU in 2008's Iron Man.