'Moon Knight': Ranking All 6 Episodes of the Marvel Series
Every episode of Marvel's 'Moon Knight' had highs and lows, but which were the strongest? Here's our ranking of the first six chapters of the Disney+ series.
The first season of Moon Knight brought viewers a compelling origin story for Marc Spector and Steven Grant (Oscar Isaac), taking the Marvel Cinematic Universe to places it's never been before. Like any TV series, it had its high and low points. However, there was something to enjoy in every episode. Still, there's no denying some of Marc and Steven's adventures were more entertaining than others. Here's our ranking of Moon Knight Episodes 1-6.
[Warning: This article contains spoilers for Moon Knight Season 1.]
6. Episode 2 – 'Summon the Suit'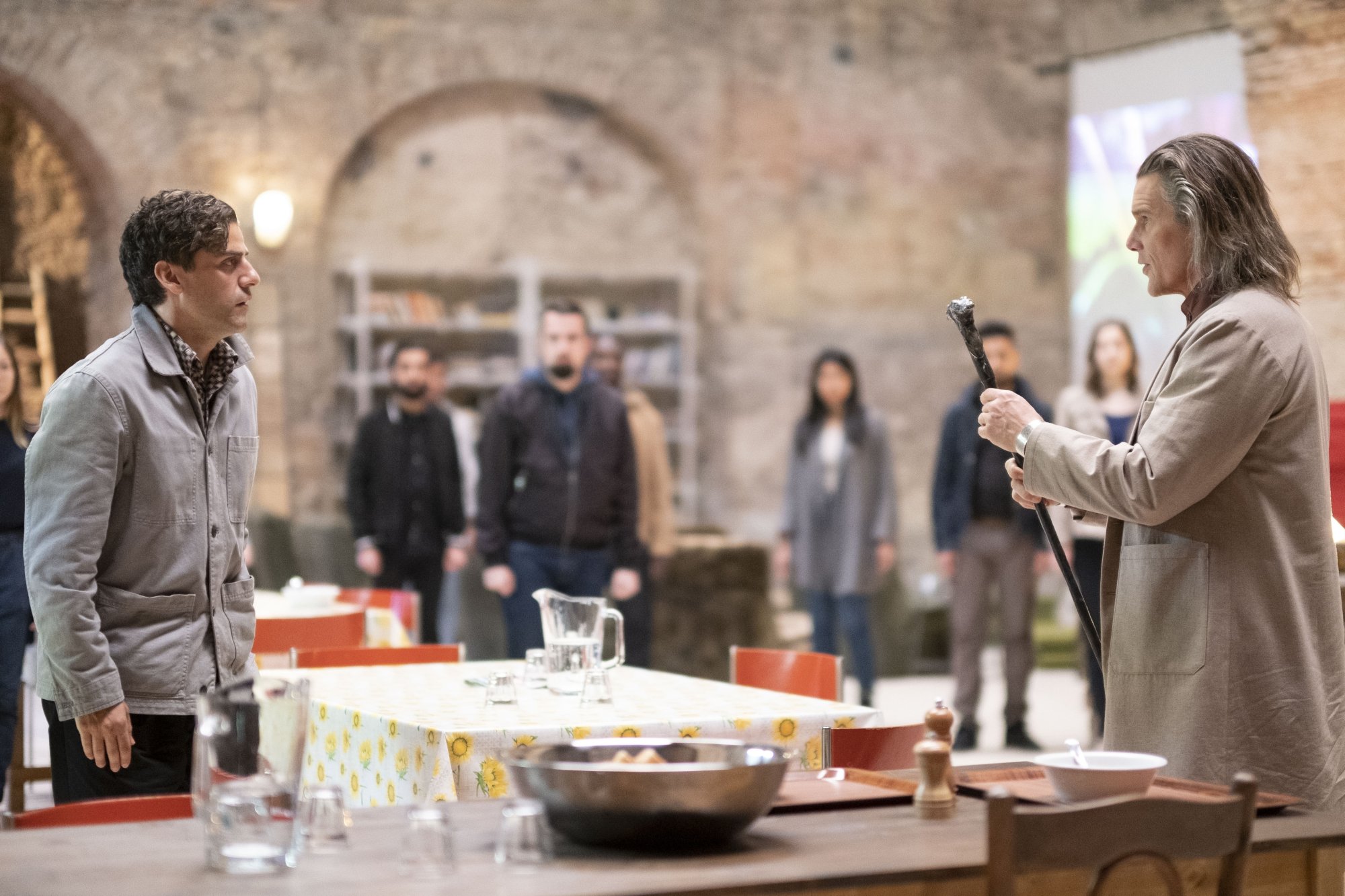 Despite a fun fight sequence at the end of its run and the introduction of Layla El-Faouly (May Calamawy), Moon Knight Episode 2 is the Marvel series' weakest installment. It's not as bizarre as the Disney+ show's premiere, and it contains a lot of setup that leads into the rest of the story. That amounts to a lot of talking — whether it's about Marc and Layla's relationship or Arthur Harrow's (Ethan Hawke) time as Khonshu's (F. Murray Abraham) avatar.
That's not necessarily a bad thing, as fans get answers to the questions the first chapter raised. However, it does make for a less gripping chapter than the others. And compared to some of the later action sequences, "Summon the Suit" simply doesn't compare.
5. Episode 1 – 'The Goldfish Problem'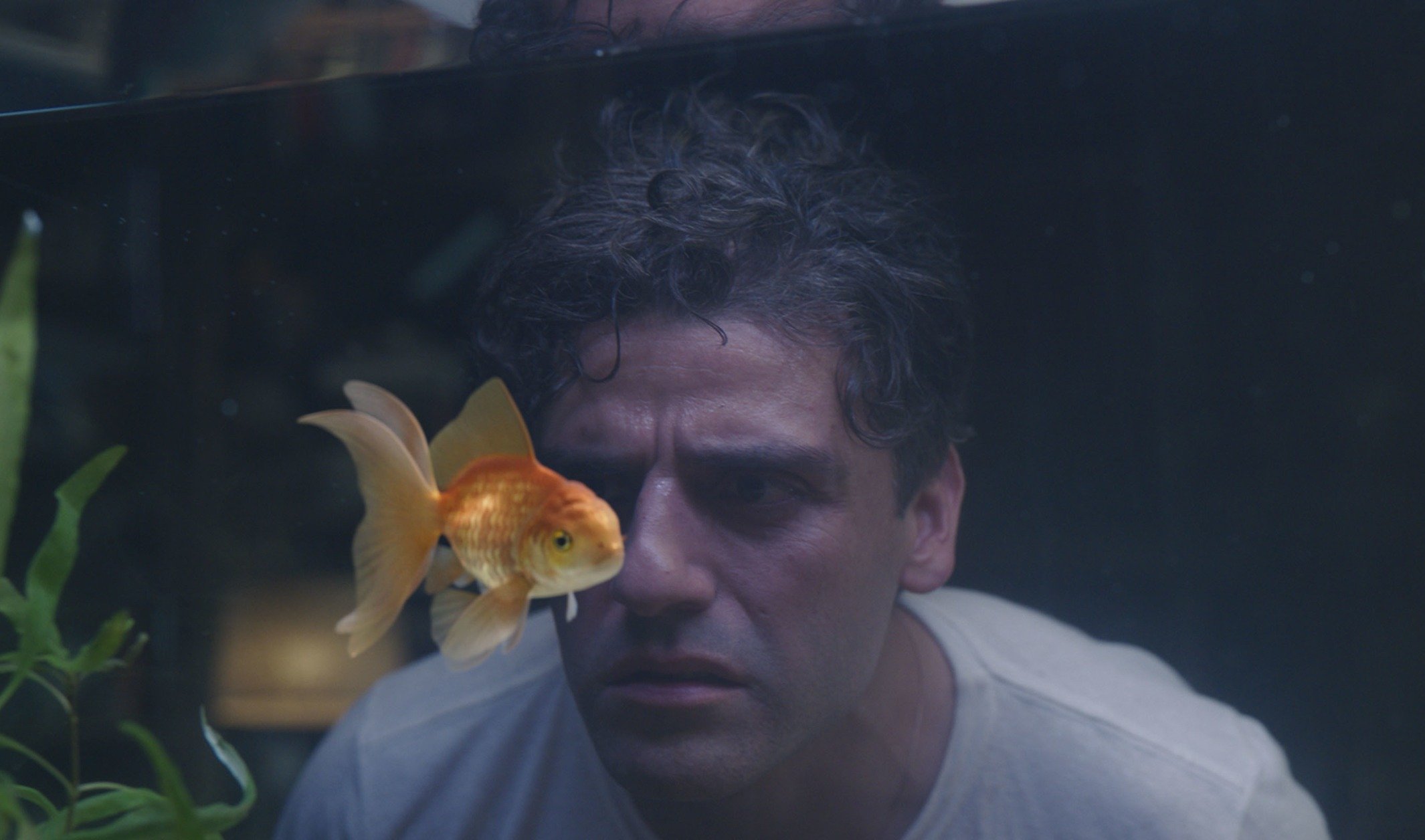 The Moon Knight premiere has just as much setup as "Summon the Suit," but viewers are less likely to know what's going on — and that's exactly why it falls slightly above the second installment.
Of all the episodes of the Marvel series, Moon Knight Episode 1 comes off as one of the weirdest. Viewers follow Steven as he discovers his nightmares may be more real than they seem. Everything from his first time meeting Harrow to his goldfish predicament raises questions that will have fans hitting play on episode 2. Overall, the premiere is a strong chapter that does exactly what it needs to: gets fans invested enough to keep watching.
4. Episode 3 – 'The Friendly Type'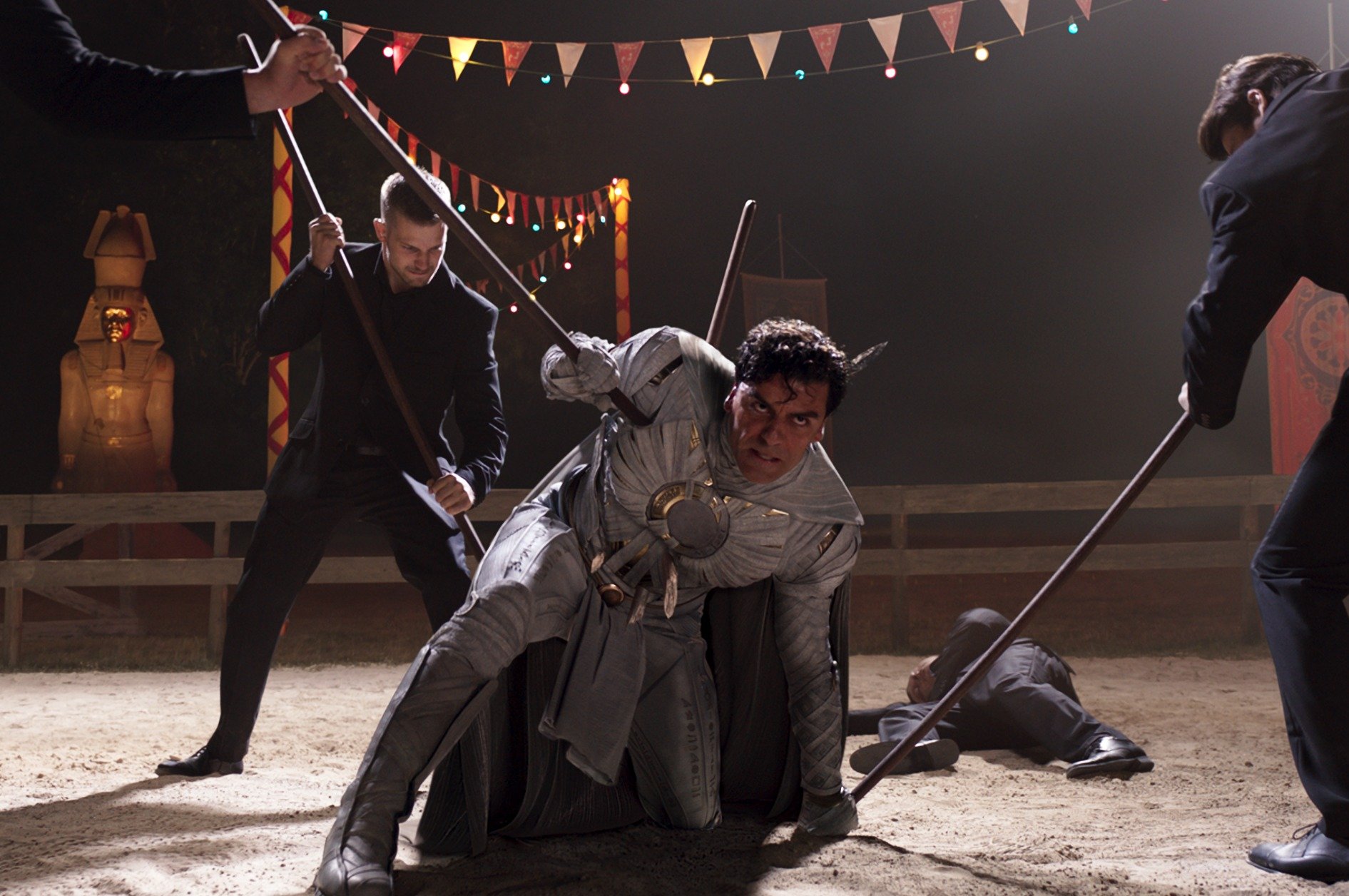 Moon Knight Episode 3 marks the halfway point of the series, so perhaps it's fitting that it falls in the middle of this list. There's a lot to love about "The Friendly Type," even if it gets off to a slow start. For one, Marvel fans got to see the late Gaspard Ulliel play antiquities dealer Anton Mogart, something many looked forward to since the series began.
"The Friendly Type" also shows more of Marc and Layla's relationship as they try to stop Harrow, and their conversations are free of the bickering from the previous chapter. The chemistry between the stars works well, and it fuels their fight at the end of episode 3. This chapter also leans into Moon Knight's Egyptian mythology, introducing fans to more of the gods and showing off Khonshu's power during the episode's climax.
All of that more than makes up for a brief lull at the beginning of "The Friendly Type" — and it raises the stakes, catapulting viewers into the more gripping half of the season.
3. Episode 4 – 'The Tomb'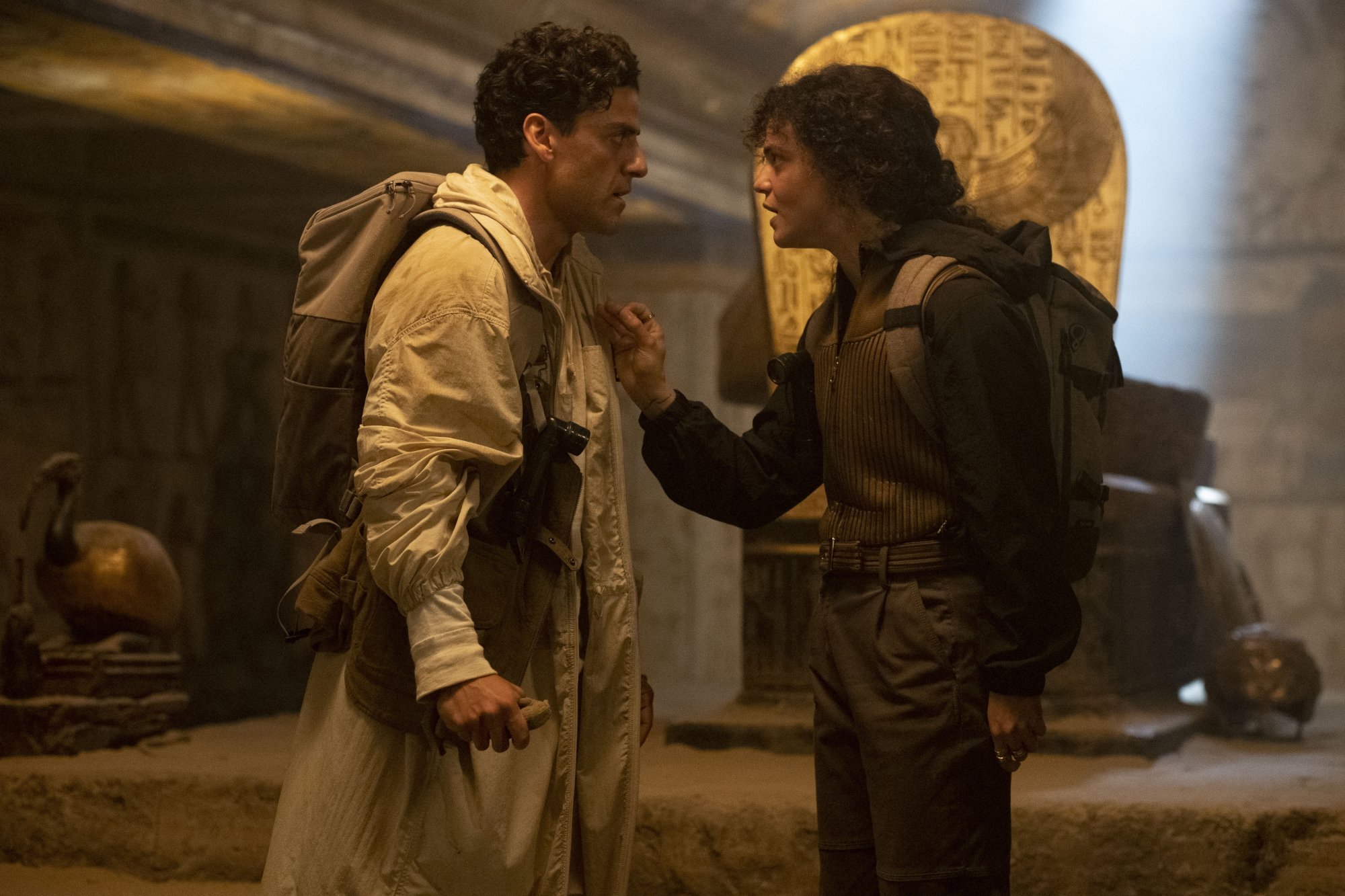 Moon Knight Episode 4, "The Tomb," feels a lot like Indiana Jones or Tomb Raider during the first half. And Steven and Layla's journey into Alexander the Great's burial site will no doubt appeal to action-adventure fans, who will find both humor and heart in their search for Ammit's Ushabti.
"The Tomb" brings viewers everything they could want — emotional beats between Steven and Layla, monsters to fight off, and even a fantastically shot conversation between Harrow and Layla. Of course, the real highlight of "The Tomb" comes around the episode's halfway point.
Things heat up when Harrow shoots Marc, effectively killing off the series' main character. And that's not even the most shocking part. Marc then wakes up in a psychiatric hospital, leaving viewers to question everything that came before this moment. In that sense, "The Tomb" makes for a wild episode that left fans reeling when it first dropped.
2. Episode 6 – 'Gods and Monsters'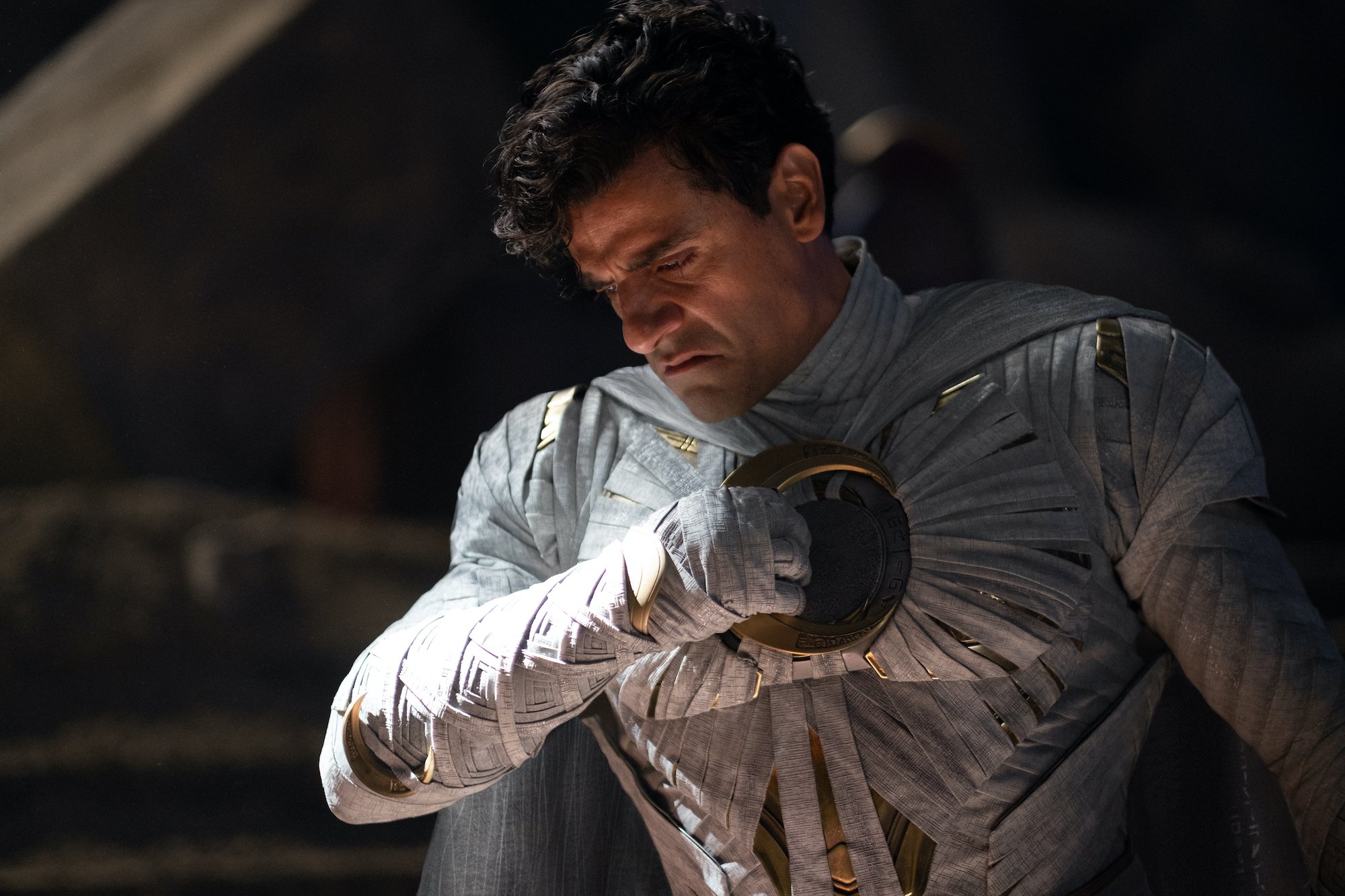 The Moon Knight finale isn't the best episode in the series' first outing, but it does come close. Finally delivering on everything the show was building to, "Gods and Monsters" sees Arthur Harrow freeing Ammit at last. And despite getting too little screen time, she proves herself a fearsome deity. Her showdown with Khonshu is among the MCU's more interesting fights to date, and it's a highlight of Moon Knight Season 1.
"Gods and Monsters" also sees Marc saving Steven, the two leads returning to life, and Layla becoming the Scarlet Scarab. All of that makes for an episode of television you can't look away from. That's not to mention the fantastic performances from every actor. They stuck the landing with "Gods and Monsters." And the episode's post-credits scene most certainly left viewers wanting more.
1. Episode 5 – 'Asylum'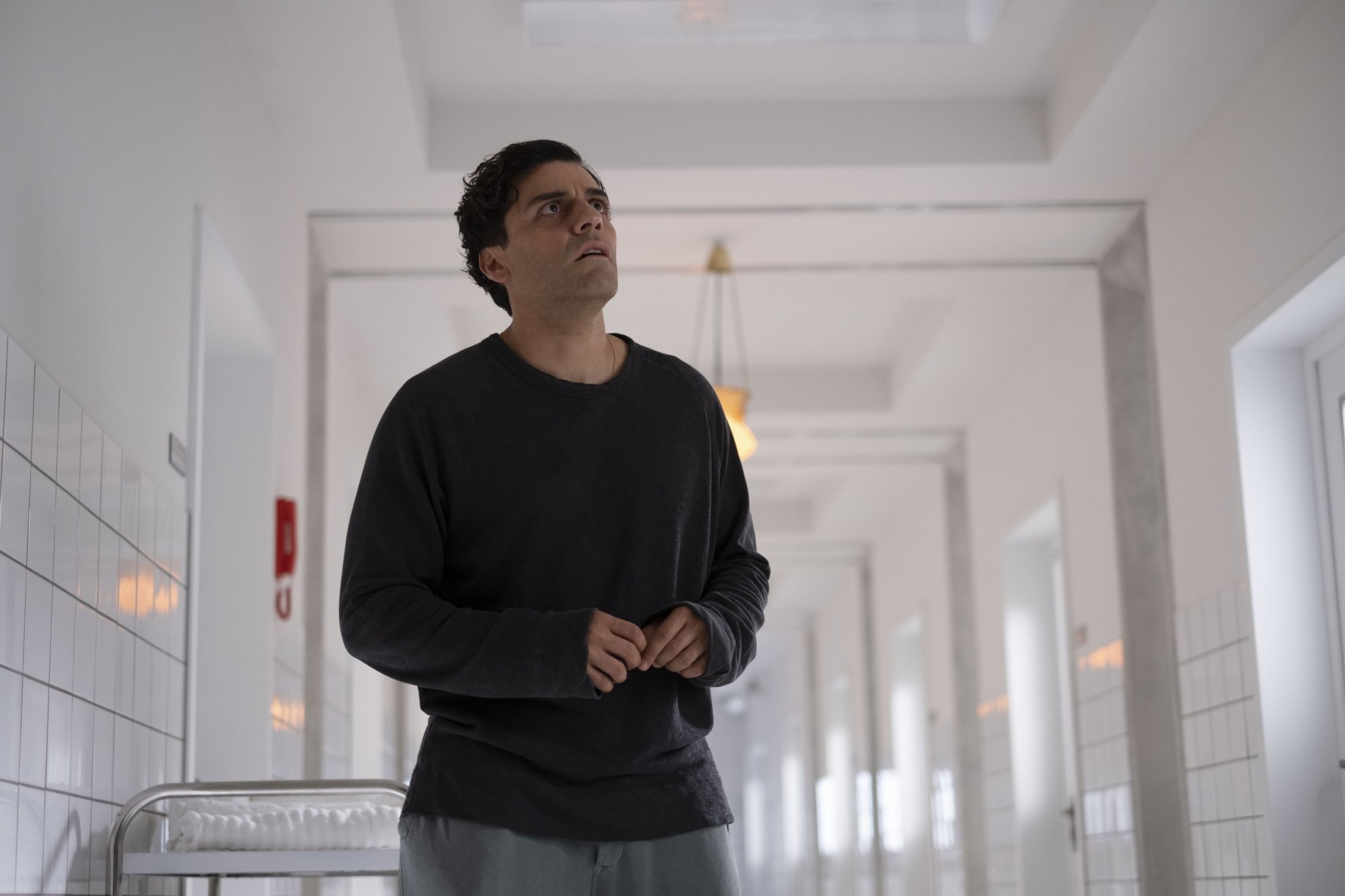 Moon Knight's finale is a strong installment with a lot of high points, but it simply doesn't compare to the episode that comes before. Episode 5, "Asylum," is the best of the series. That could be because it's so strange and different from every other installment.
The whole thing takes place in the psychiatric hospital Marc wakes up in during episode 4. As it turns out, this is what his afterlife looks like — and if he wants to move "on," he and Steven need to "balance their scales." That endeavor sees the pair going through their heart-wrenching backstory, which explores how Marc came to have multiple personalities in the first place.
Oscar Isaac puts on one of his best performances in "Asylum," and the dynamic between Steven and Marc is probably the show's most compelling. The final moments of episode 5 will also leave viewers realizing how invested they've become in these characters. The finale left things on a more positive note, but "Asylum" threatens to rip viewers' hearts out — and that's precisely why it's the strongest chapter.
All six episodes of Moon Knight are currently streaming on Disney+.