'Moon Knight': What Did Ethan Hawke Say About Superhero Movies Before Joining the MCU?
Actor Ethan Hawke's comments about superhero movies from a few years ago were unearthed in January 2021 after news of his casting in a Marvel Cinematic Universe project broke. And while many are excited to see him in Moon Knight, others find it contradictory that he's signed on after what he said.
Ethan Hawke is known for films such as 'Boyhood'
Hawke began acting in the '80s. His breakthrough in Dead Poets Society led to starring roles in White Fang, Reality Bites, and Gattaca in the '90s. But it was the '00s that truly made him a movie household name. Hawke recently made his way to the small screen with the miniseries The Good Lord Bird, which he co-created.
Early on, Hawke formed a close partnership with filmmaker Richard Linklater, collaborating on numerous projects. Hawke has earned four Academy Award nominations: two for Best Supporting Actor, for Training Day and Boyhood, and two for Best Adapted Screenplay for the Linklater-directed Before Sunset and Before Midnight.
He reportedly joins the MCU with 'Moon Knight'
Hawke's latest project was announced on January 15, 2021. According to The Hollywood Reporter, he'll play the villain in the Disney+ series Moon Knight, opposite Oscar Isaac. "It is unclear who Hawke would play, but Moon Knight's archnemesis is a villain named Bushman," writes the publication.
Moon Knight was first announced as the 2019 D23 Expo as part of the second wave of MCU-affiliated series for the streaming service. The series follows Marc Spector, who Marvel President Kevin Feige described as "a mercenary left for dead in the Egyptian desert" who "may or may not be infused with powers."
Hawke called superhero films' big business'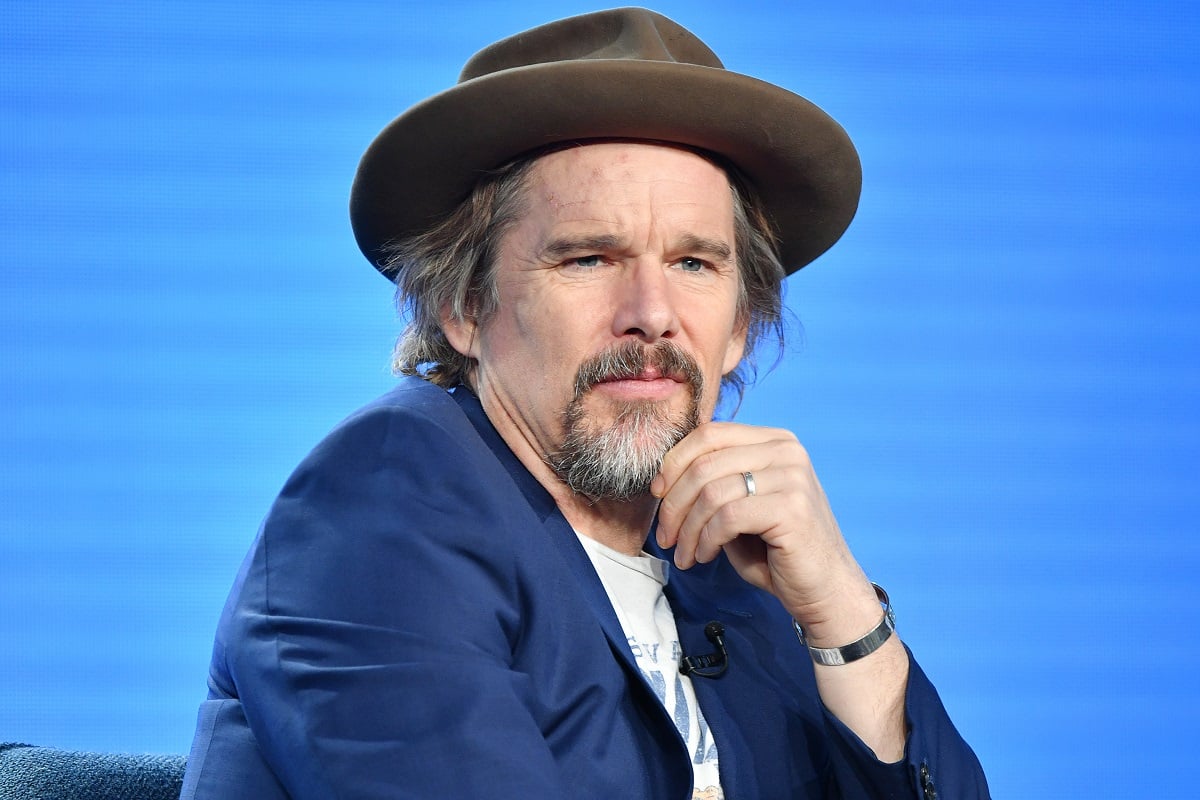 Though Hawke has appeared in big-budget and independent films alike, he has a soft spot for classic cinema. He lamented the industry's current state in a 2018 interview with The Film Stage, stating of one Marvel release, "big business wants you to think that this a great film."
"Now we have the problem that they tell us Logan is a great movie. Well, it's a great superhero movie. It still involves people in tights with metal coming out of their hands," Hawke said. "I went to see Logan cause everyone was like, 'This is a great movie' and I was like, 'Really? No, this is a fine superhero movie.'"
How do MCU fans feel about Hawke in 'Moon Knight'?
At the time of publication, neither Hawke nor Marvel have confirmed his casting in Moon Knight. However, with the major trades confirming it, it's only a matter of time. Meanwhile, Twitter users have had mixed reactions. While some are excited to see Hawke join the MCU, others think his comments should have been considered.
"With the Moon Knight series adding Ethan Hawke we just need Scorsese signing on to direct an episode of She-Hulk and the MCU's absorption of people who think superhero movies don't count as art will be gloriously complete," tweeted critic Matt Fowler, comparing Hawke's comments to those of the famed director.