'Moon Knight' Might Be the Marvel and 'Mandalorian' Crossover You Didn't Know You Needed
The crossing paths of Star Wars and the MCU might be blurring thanks to both being on the same streaming platform of Disney+. News has been out a while about the so far unseen Marvel character Moon Knight appearing in his own Disney+ series, maybe with a Star Wars actor already becoming a household name.
Those uninitiated to the Moon Knight character should know his real name is Marc Spector, a man who works behind-the-scenes for the CIA as a spy and who so happens to have multiple personalities. After being left for dead by a terrorist in the Egyptian desert, he gains superhero powers from an Egyptian deity.
Becoming Moon Knight when back in the U.S., he takes on multiple identities to keep his guise under wraps. Will Marvel really introduce him into the MCU fold with one surprising actor name?
There have already been some allusions to Moon Knight in the MCU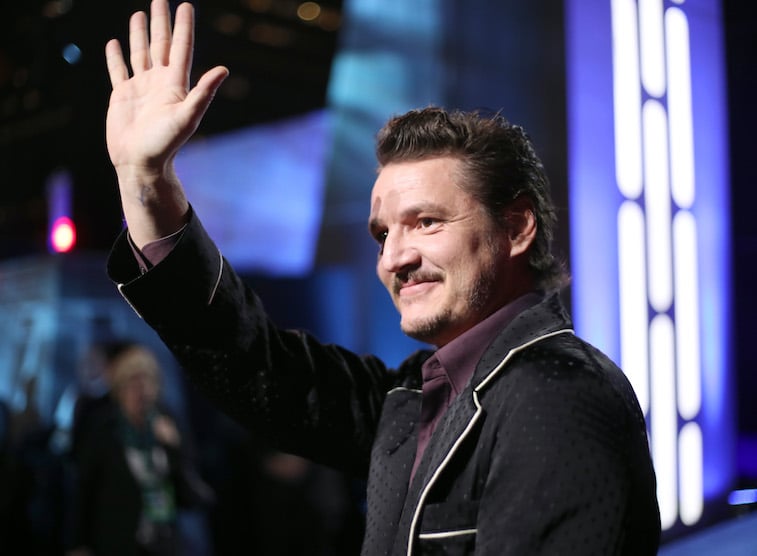 Anyone who's read Marvel comic books long enough knows Moon Knight was considered one part of the Avengers team. He hasn't been seen in the movies yet, outside of subtle references in the Captain America movies.
Some fans even think there was a setup in one of those film showing an incident in Egypt, the center of where the comic book origin story of Moon Knight begins.
At stake here, though, is who will play Moon Knight/Marc Spector if such an introduction happens. Reports are many creatives within the MCU have been trying to bring the character into the fold. For some fans, it seems like a long wait for such a pivotal character, despite having some controversial personality issues.
First of all, he's deemed to be schizophrenic, which would finally bring a sense of mental illness into the superhero fray. Plus, he's considered an anti-hero, with Spider-Man being a nemesis sometimes in the comics.
Who would be the best actor to play this type of role so it's believable?
Would Pedro Pascal fit into the MCU?
One advantage to playing a role with one's face covered 99% of the time is it frees up the actor to avoid typecasting for other roles. Pedro Pascal is in a fortunate place right now thanks to The Mandalorian making his name known in a million more households without necessarily making him recognizable.
While rumors are he's not always in every show scene, it's definitely his voice. He's also able to emote well behind that mask where you don't have to see his face to feel the emotions.
Only briefly was his face exposed after being badly injured during the final episode of Season One. Even then, he was fairly bloodied up and survived thanks to IG-11 giving him a healing injection.
Managing to still maintain a mysterious aura for Dyn Jarren, it's no wonder there's a rumor that Pascal has now been floated around as being cast as Moon Knight.
Yet, it seems unlikely he'll work for 'Star Wars' and Marvel
The Marc Spector character would be living behind a mask a lot of the time as well. If this helps Pascal if he wins the role, his voice is more than recognizable now in The Mandalorian.
Chances are, this could conflict since The Mandalorian will likely be on Disney+ for years to come, making it difficult on differentiation between characters.
Not that the rumor has too much credibility anyway. The source on the above Reddit thread has been called out as a bit unreliable based on prior rumors.
Should the casting of Moon Knight go to an unknown, or someone already familiar within the Disney inner circle? Some reports a while back had Shia LaBeouf maybe taken the role, a probable perfect role based on his own personal troubles.
If Pascal wins the part, it'll be proof using masks will become a handy tool in the acting world to avoid familiarity becoming too familiar.