'Moon Knight': Some of Those Jake Lockley Teases Were 'Happy Accidents'
TL;DR:
Moon Knight foreshadowed its Jake Lockley reveal throughout season 1.
Apparently, not all of the Jake Lockley teases were "intentional."
How will the introduction of this character impact Marc and Steven?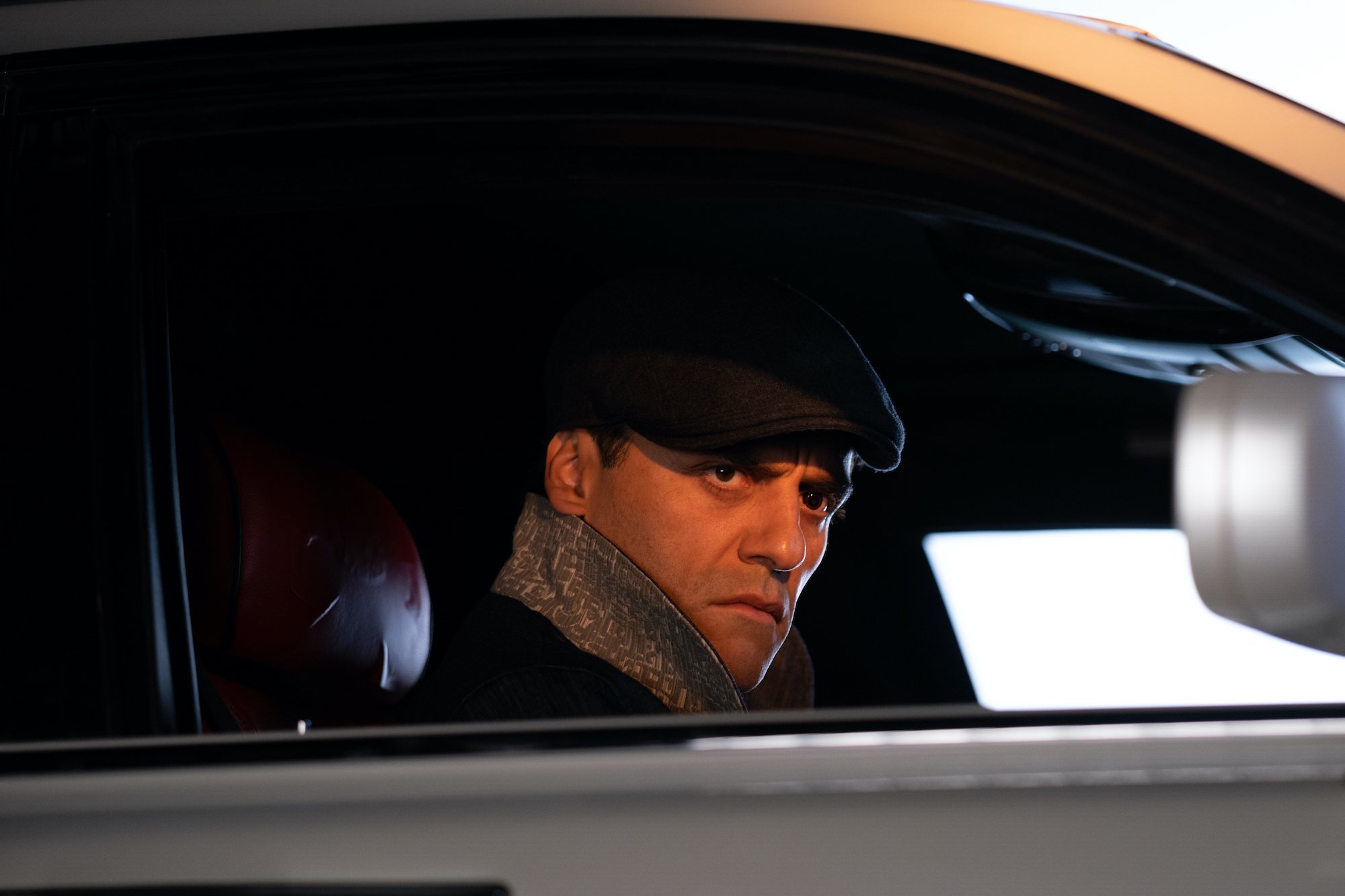 Moon Knight brought Marc Spector and Steven Grant's (Oscar Isaac) origin story to Disney+ this spring, and the Marvel series introduced another character at the tail end of season 1. The Moon Knight finale's post-credits scene revealed Marc has a third personality: Jake Lockley.
The show hinted at the existence of Jake several times over the course of its run. However, according to Andrew Droz Palermo, who served as director of photography for two episodes, some of those teases were just "happy accidents."
'Moon Knight' reveals Jake Lockley at the very end of season 1
Moon Knight spent most of its six episodes focusing on the relationship between Marc Spector and Steven Grant. However, several episodes in, it became apparent that a third personality might exist. Marc and Steven would blackout and harm people, with neither recalling what happened during those instances. Marc also comes across a third sarcophagus during Moon Knight Episode 4, right after finding Steven hidden inside of one.
Because of all these hints about Jake Lockley, Moon Knight fans anticipated his arrival. But viewers also noticed more subtle teases throughout season 1. The show seemed to manipulate Oscar Isaac's reflection, depicting more than one of him. Apparently, some of those moments were deliberate — and others, not so much.
Some of the Marvel show's Jake Lockley teases were 'happy accidents'
RELATED: Here's When 'Moon Knight' Takes Place in the Marvel Cinematic Universe
During an interview with The Direct, director of photography Andrew Droz Palermo spoke about the Moon Knight shots that alluded to the existence of Jake Lockley. According to Palermo, they did attempt to work a number of those into the show. However, some of that foreshadowing can simply be chalked up to luck:
"Sometimes they weren't always intentional, but they would be little happy accidents. Often if you look very closely in a mirror, you can see that there is a double image. If you put your hand to it, you can see that it's both you but also an additional you. So anytime… where I could catch two Oscars in a reflection, even if it was just a subtle thing, It always felt like a win to me because I know that people who know the comic book would be looking for that."
With mirrors playing such an important role in Steven and Marc's communication, it's easy to see how those moments could crop up by accident. Still, as Palermo points out, they work in the series' favor. After all, fans did pick up on them — and the show delivered on its promise, bringing Jake Lockley into the fold at the very end. But what does the character's entrance mean for Marc and Steven — and for the Marvel Cinematic Universe?
How will 'Moon Knight's big reveal impact its leads?
So, what does Jake Lockley's arrival mean for the future of Moon Knight and its leads? The Disney+ series still hasn't been renewed for season 2, but Jake makes another outing seem possible. After all, Marc and Steven will eventually need to contend with their rogue third identity. And while this could happen in a separate Marvel project, it feels more likely to take place in something with Moon Knight at the helm.
Marvel has yet to clarify how Oscar Isaac's hero will fit into the greater MCU, so we'll have to wait and see when his next appearance will take place. It could occur after Jake's deadly reunion with Arthur Harrow (Ethan Hawke). Or it could pull fans directly into his adventures with Khonshu (F. Murray Abraham). Either way, we're bound to see more of Marc's third identity.
Moon Knight Season 1 is currently streaming on Disney+.
For more on the entertainment world and exclusive interviews, subscribe to Showbiz Cheat Sheet's YouTube channel.
RELATED: 'Moon Knight' Writer Reveals Where Marc Spector Was During the Blip