'Moon Knight': An Unused Script Introduced Jake Lockley Much Earlier in the Season
'Moon Knight' director Mohamed Diab revealed that the writers tried to make Jake Lockley 'more present' in the script, but it didn't work. Here's why.
One of the most-talked-about characters in Moon Knight was someone who seldom existed on-screen: Jake Lockley. Week after week, fans looked for clues that would hopefully lead to Jake's big reveal. But that reveal never came — until episode 6, the Marvel show's finale. So, why did the writers choose a slow burn for Jake's introduction? According to director Mohamed Diab, that wasn't always the plan.
[Spoiler alert: The following story contains spoilers for Moon Knight Episode 6, "Gods and Monsters."]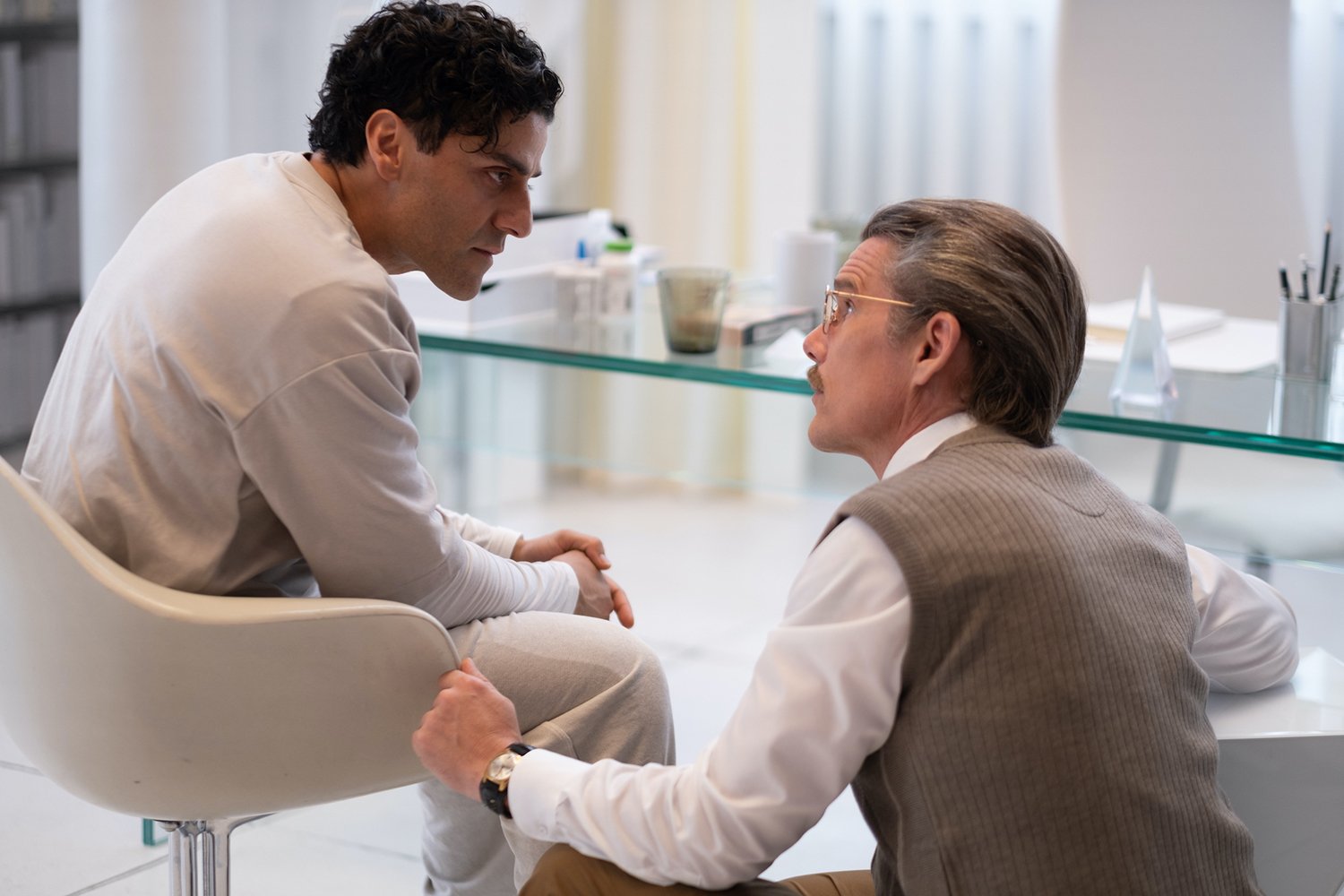 Jake Lockley appeared in 'Moon Knight' after hints all season long
To fans of the Moon Knight comics, Jake Lockley was no one new. He appeared as Marc Spector's third personality, a New York cab driver with contacts in the criminal underworld. Given his importance in the comics, many people found it unusual that Jake never appeared in the adaptation. But he was always there, hidden in the background.
Clues hinted at Jake's existence all season long. For example, a few scenes showed the aftermath of violent actions that neither Marc nor Steven Grant (Oscar Isaac) remembered doing. Those moments were all Jake. With each episode, the clues became stronger and stronger, from barely-there reflections of Jake in a mirror to a sudden New York accent in Marc's voice. Finally, Moon Knight introduced Jake in the post-credits scene.
That final scene in episode 6 showed a mysterious figure kidnapping Arthur Harrow (Ethan Hawke) from Sienkiewicz Psychiatric Hospital. They brought Arthur out to a limousine, where Khonshu (F. Murray Abraham) waited in the backseat. Khonshu introduced the mystery man as Jake Lockley, a hidden third personality in Marc's body who still served as Khonshu's avatar.
In the show's final moments, Jake did what Marc and Steven refused to do: he killed Arthur, thus eliminating the goddess Ammit as a threat. But will Jake's own willingness to serve Khonshu become a threat itself?
The 'Moon Knight' writers tried to include Jake Lockley earlier in the script, but it didn't work
In a recent interview with Den of Geek, Moon Knight's director opened up about Jake Lockley's big reveal and why it took so long to get there. According to Diab, scrapped versions of the script did include Jake earlier in the season.
"We tried at one draft to make him more present," Diab said. "But I think the decision by the writers from the beginning, with Jeremy, was that we needed to focus on Marc and Steven so we could give them the time that they need on camera. When we tried Jake with them, it was overwhelming."
Now that Marc and Steven had time to share their stories and become a united front, there's room for Jake to join the spotlight.
"I liked that we end with Jake, so we open the doors for a story that is probably going to be centered around Jake, in my opinion, if it happens one day," Diab continued.
Mohamed Diab said he'd want to explore Jake Lockley in a potential season 2
At the time of this writing, Marvel has not yet renewed Moon Knight for season 2. However, if the limited series does continue, Diab already has ideas for keeping the focus on Jake.
"I want to see his world. Everyone is so intrigued about him and [I want to] see what happens in between those blinks and who he is and what does he love and who does he love. It's very interesting for me," Diab told ComicBook.com.
All episodes of Moon Knight Season 1 are now streaming on Disney+. Stay tuned to Showbiz Cheat Sheet for more updates.