'Morbius' Villain Actor Matt Smith Revealed His 'Love' for 2 Vampire Movies
Sony's Morbius cast added Matt Smith (Doctor Who) as Milo, based on the Marvel Comics pseudo-vampire villain Loxias Crown. In the terrifying Marvel movie, the Morbius villain actor joins Jared Leto, Michael Keaton, Adria Arjona, and Jared Harris. However, the more terrifying, the better, as Smith revealed that he loves vampire movies.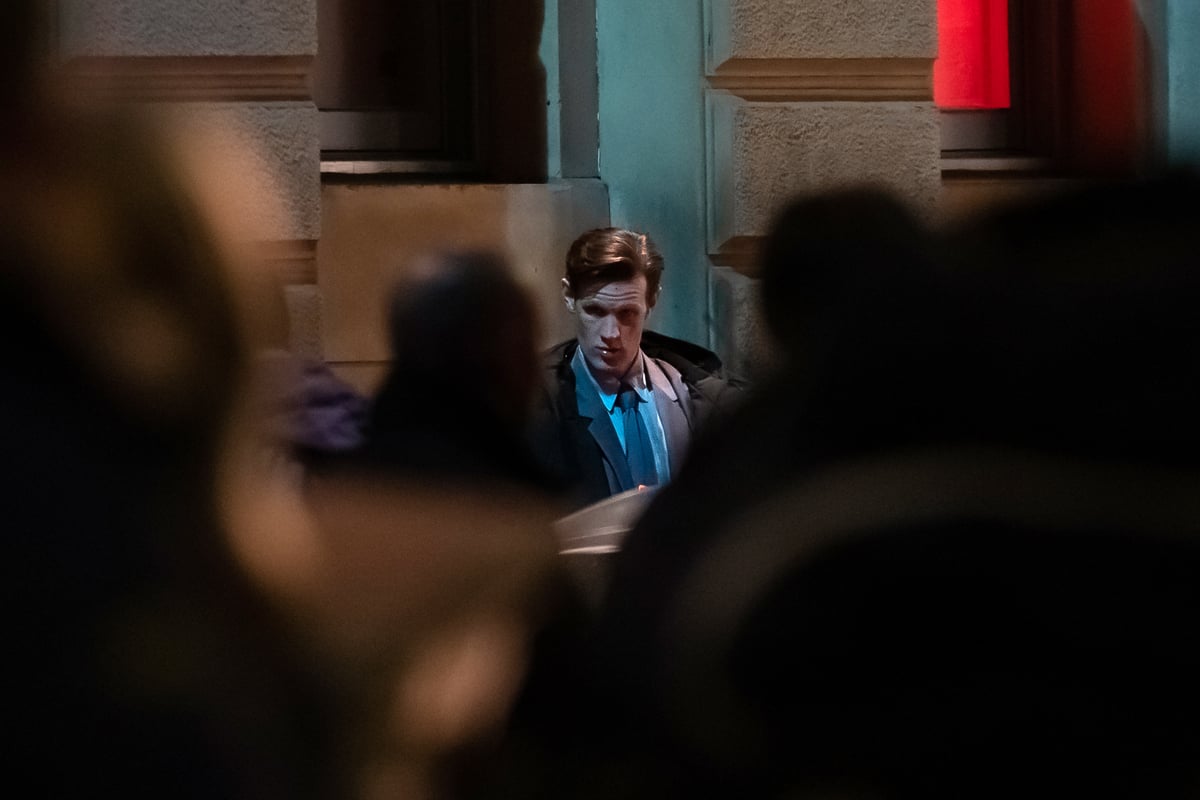 Who is Loxias Crown in Marvel Comics?
Michael Morbius (Jared Leto) debuted in Marvel Comics Amazing Spider-Man #101 in 1971 from creators Roy Thomas and Gil Kane. However, Morbius did not encounter the villain Loxias Crown until more than 25 years later.
Loxias Crown debuted in Spider-Man #76 in 1996, and while he fought Peter Parker's web-slinger, he would not encounter Morbius until the following year. However, his encounter with Morbius would change him forever.
He originally worked for HYDRA, but a bite from Michael Morboius gave him vampire powers. He used these against Spider-Man when he fought him next.
However, it does not seem like Loxias Crown will fight any live-action Spider-Man, Tom Holland, Andrew Garfield, or Tobey Maguire any time soon. The Morbius villain will battle Leto's Michael Morbius in the new Sony movie.
And a battle of vampires feels perfect for Matt Smith.
The 'Morbius' villain actor Matt Smith spoke in an interview after the first 'Morbius' trailer
The first Morbius trailer dropped in 2020 before the movie had several delays. It revealed Jared Leto as Michael Morbius and Michael Keaton. However, it featured very little of Matt Smith as the Morbius villain Loxias Crown.
"I know, apparently, I'm not in the trailer very much," Matt Smith told Consequence during an interview for Last Night in Soho, Morbius, and Doctor Who.
However, in his interview before the Spider-Man: No Way Home release, he stressed how excited he felt for the film.
"I'm really excited for that movie to come out, just because I love vampire movies," Smith continued. "I think back to The Lost Boys and Interview with a Vampire; those are some of my favorite movies, actually. I was really excited to play, you know, a vampire. I mean, I don't think I can call him a vampire, but I suppose you would."
The 'Morbius' villain actor Matt Smith looked forward to working with Jared Leto
As the Marvel Cinematic Universe and Sony Universe continue to expand beyond Venom, more and more actors join the growing casts of superhero movies.
In addition to staring in the vampire movie, the Morbius villain actor was excited "to work with Jared [Leto], and get to do some cool sort of anti-superhero stuff."
While he did not appear much in the first teaser, the Morbius final trailer showed more of Matt Smith as Morbius villain Loxias Crown.
Fittingly, one of Matt Smith's favorite vampire movies, The Lost Boys, gets a mention in the trailer.
From the Doctor to a Marvel Comics villain, Smith cannot wait to sink his teeth into theaters when Morbius releases on April 1, 2022.
RELATED: 'Morbius' Creator Roy Thomas Revealed How Spider-Man Came to Fight a Living Vampire in Marvel Comics