More Celebrities Wanted to Attend Floyd Mayweather vs. Logan Paul According to Showtime's Stephen Espinoza
Floyd Mayweather might officially be retired from professional boxing, but he has a funny way of showing it. The mercurial boxing champion made headlines this last weekend thanks to his exhibition bout with YouTuber Logan Paul.
Unfortunately, the result ended up being little more than a disappointing stage show with almost nothing going for it beyond the money it made its fighters and the celebrities who went to watch the unusual bout in person.
Celebrities desperately wanted to see the fight
With live sports still opening up to more and more fans, many high-profile athletes, actors, YouTubers, and other celebrities wanted to get in on the fun. The fight pit the 44-year-old undefeated champion against the 26-year-old who last made waves after knocking out retired NBA star Nate Robinson. According to Insider, the unusual card did not keep people from seeking tickets.
Showtime Sports was behind the pay-per-view match, and its president, Stephen Espinoza, noted the unusually high demand for Mayweather's not-quite-comeback bout.
"The number of celebrities that reached out and asked for tickets is always an indication of a hot fight," he told the site. "I've never experienced so many celebrities reaching out so far in advance. Usually, you get a celebrity ticket request from athletes or Hollywood types on fight week when everyone's talking about it, and you get the urge to go. But celebrities don't tend to ask for tickets three or four weeks out."
When the fight finally happened, they showed up, too.
Floyd Mayweather vs. Logan Paul: How did the fight go?
The fight was, by all means, a glorified publicity stunt. Yes, it was a boxing match, but it was either knock the opponent out or go home without judges or scorecards. Anyone who knows Mayweather knows the defensive way he's fought in recent years. With Paul taking on the boxer who beat all 50 of his professional opponents, many expected a quick knockout, even for Mayweather's more conservative approach in recent years.
According to the New York Times, neither fighter landed too many punches, and one of Mayweather's attacks appeared to knock Paul for a loop only for his opponent to grapple him and keep the fight from ending. As a result, the battle ended without a winner. Instead, Mayweather picked up $10 million for simply showing up, with Paul taking home a healthy sum of $250,000, with Mayweather getting half of the $180 million in Pay-Per-View purse and Paul getting 10%.
The fight was dismissed as nothing more than a waste of money, and nothing about changed afterward. Despite this, one million people tuned in on television as several celebrities spent top dollar to watch Mayweather go easy on Paul.
Who was there?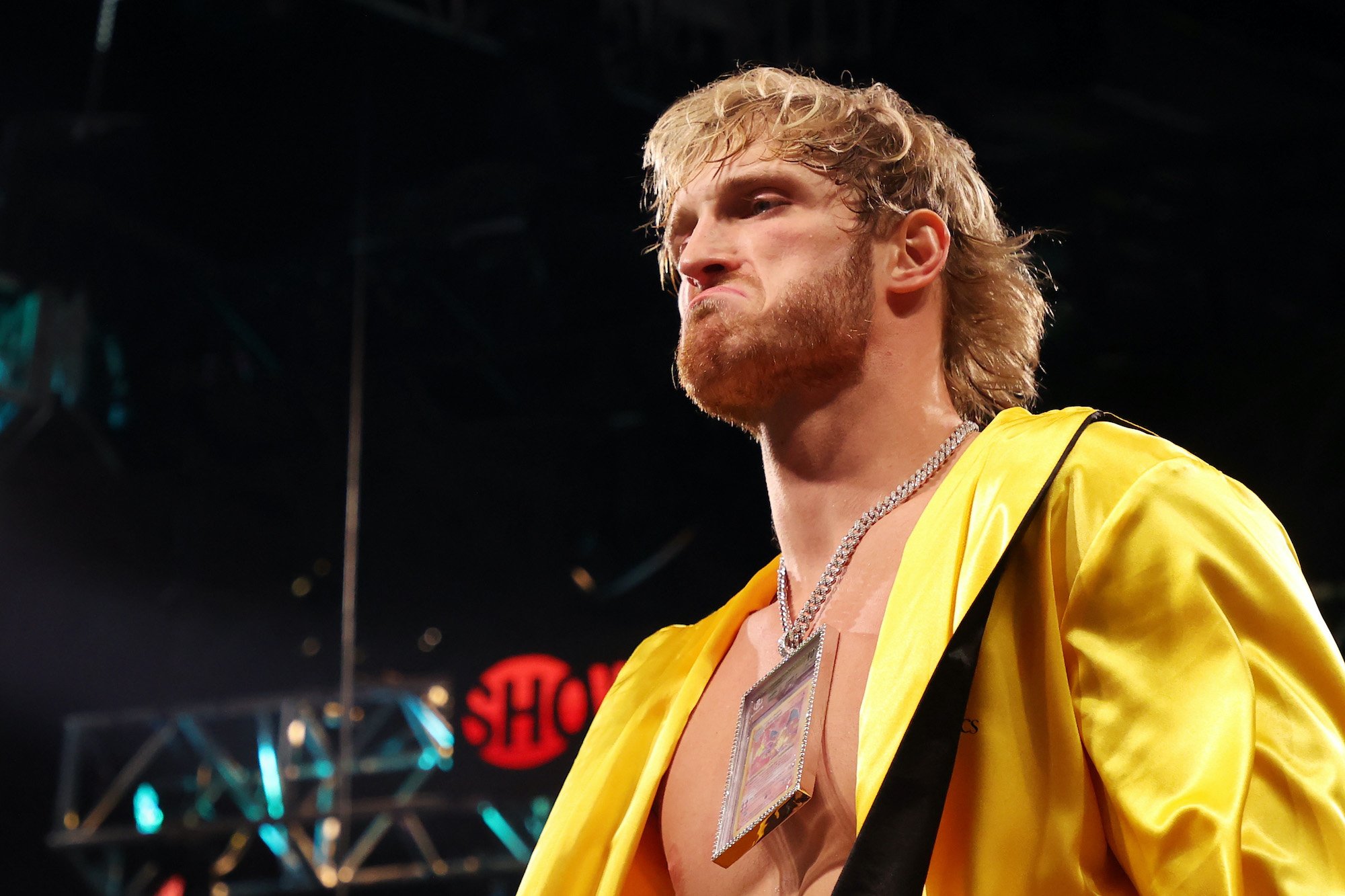 Mayweather knows how to build his brand while stepping into the boxing ring. He famously made over $100 million for his fights against UFC star Conor McGregor and fellow boxer and longtime rival Manny Pacquiao. The fact that he still made nearly $100 million for an exhibition against a man known more for his infamous internet exploits than his boxing shows the power.
This star power explains that he still knows how to draw in a crowd despite everything criticized about the fight. According to The Shade Room, rapper Blueface attended the fight and immediately decried the $12,000 ticket after realizing that Mayweather was not even fighting. Other celebrities, like Porsha Williams, her fiancé Simon Guobadia, and fellow rapper MoneyBagg Yo also attended.
The fight may end up as a footnote on Mayweather's career, but it still became a bigger deal than almost any other boxer's fight, and that, itself, shows why it happened.
RELATED: Floyd Mayweather Jr. Bet $750,000 on Himself and Netted More Than $750 Million
Related post url: