Morgan Freeman Narrates 'Savage Mode 2' and 5 Other Great Vocal Performances
Fans worldwide were shocked to find out Morgan Freeman is the narrator of Savage Mode II. Since the Oct. 2 debut of 21 Savage and Metro Boomin's collaborative album, many listeners have expressed surprise and appreciation for Freeman's presence.
Featured on seven of the album's tracks and its promotional trailer, Freeman plays a significant role in crafting the album's somber mood. His choice to work on the album was a big step away from the works of his past, which typically have a lighter tone.
After listening to him on Savage Mode II, it's likely difficult to remember Freeman's other vocal performances. But with a career as long and storied as Freeman's, there are plenty.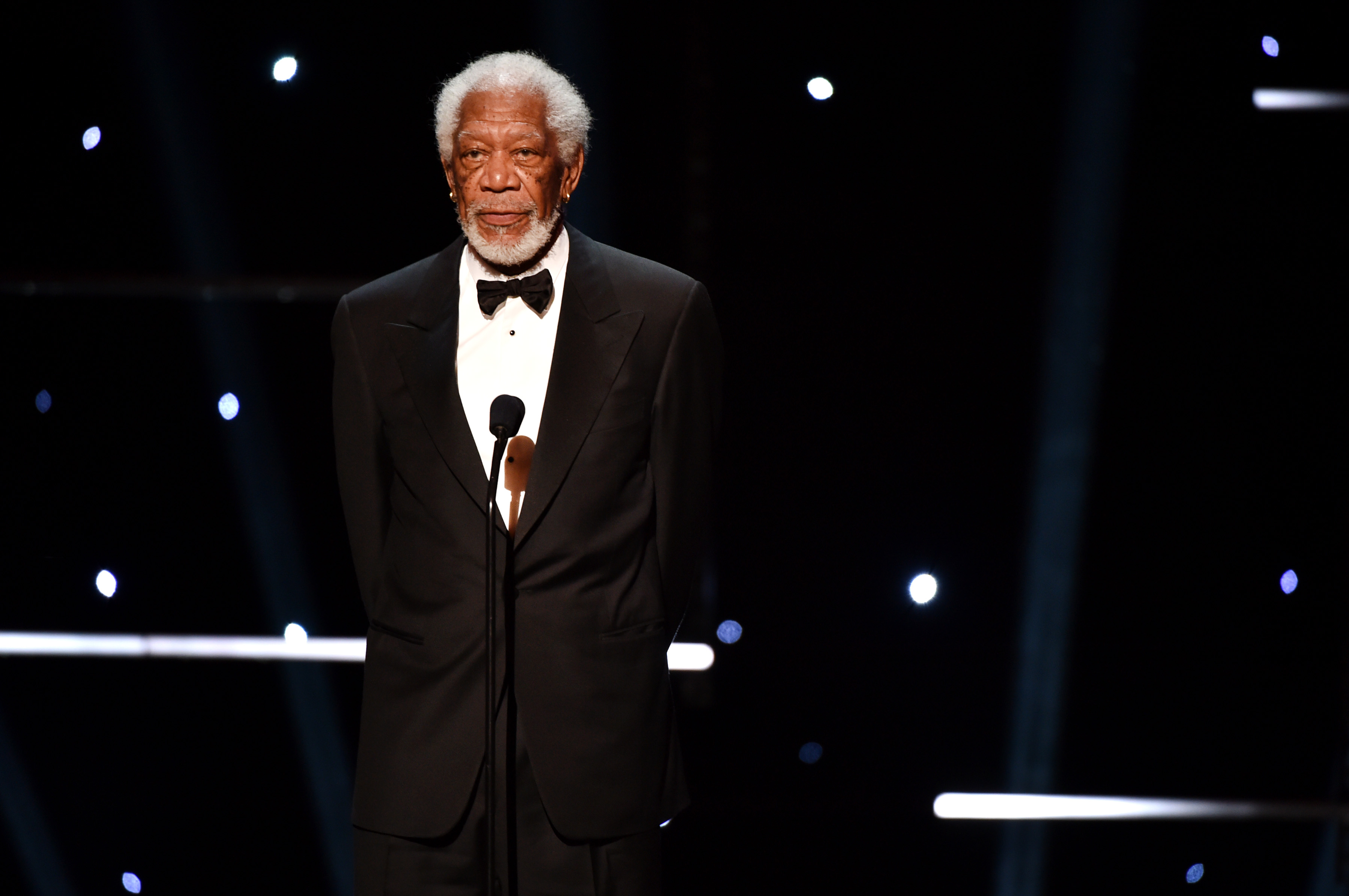 Morgan Freeman shows us the universe in 'Cosmic Voyage'
Released in 1996, Cosmic Voyage is a short documentary examining the wonders of the observable universe. The educational film is narrated by Freeman in its entirety and was originally played in IMAX theaters worldwide. The documentary went on to be nominated for an Academy Award.
He warms our hearts in 'March of the Penguins'
March of the Penguins' massive success can definitely be partially-credited to Freeman. The 2004 documentary chronicles the annual migration of Antarctic Emporer Penguins from the ocean to their inland breeding grounds. Freeman tells entertaining tales of the penguins' daily struggle to find food, protect their chicks, and survive the frigid climate. After the original film pulled in over $127 million at the box office, its sequel, March of the Penguins 2: The Next Step, was released in 2017.
Freeman warns us in 'War of the Worlds'
Despite being limited to the beginning and end of the film, Freeman's voice works wonders in War of the Worlds. His ominous voice provides a chilling open as fans prepare for an alien invasion, but also brings the movie to a calming, storybook close after the aliens are defeated. He definitely had the Godly vibes going in this one.
He analyzes Andy Dufresne in 'The Shawshank Redemption'
Arguably his most memorable performance to date, Freeman plays a major role in shaping The Shawshank Redemption's tone. His smooth voice can be heard from the film's beginning to its end, and he also plays "Red", the second lead. His humble analysis of prison-mate Andy Dufresne captivated audiences and helped the classic film earn seven Academy Award nominations, according to Oscars.org.
He navigates drivers on the 'Waze' app
Freeman took another step outside of the box when he became one of the celebrity voices available on the Waze navigation app. In an effort to promote his 2016 film London Has Fallen, Google-owned app gave drivers the option to select Freeman as their turn-by-turn navigator. While users were driving, Freeman addressed them as "president" and provided motivational remarks, according to Time.