'Mork & Mindy': Season 5 Would Have Involved Magic Shoes and Time Travel
Robin Williams' rise to fame came when he auditioned to play the dorky alien Mork in the hit tv show Mork & Mindy in 1976. The show gave Williams and the equally lesser-known Pam Dawber a platform to showcase their talents.
Although the series lasted for only four seasons, it gave its viewers alien language and fashionable suspenders. However, what fans don't know is that if the show had been renewed for another season, they would have seen magic shoes and time travel.
'Mork & Mindy' was a spinoff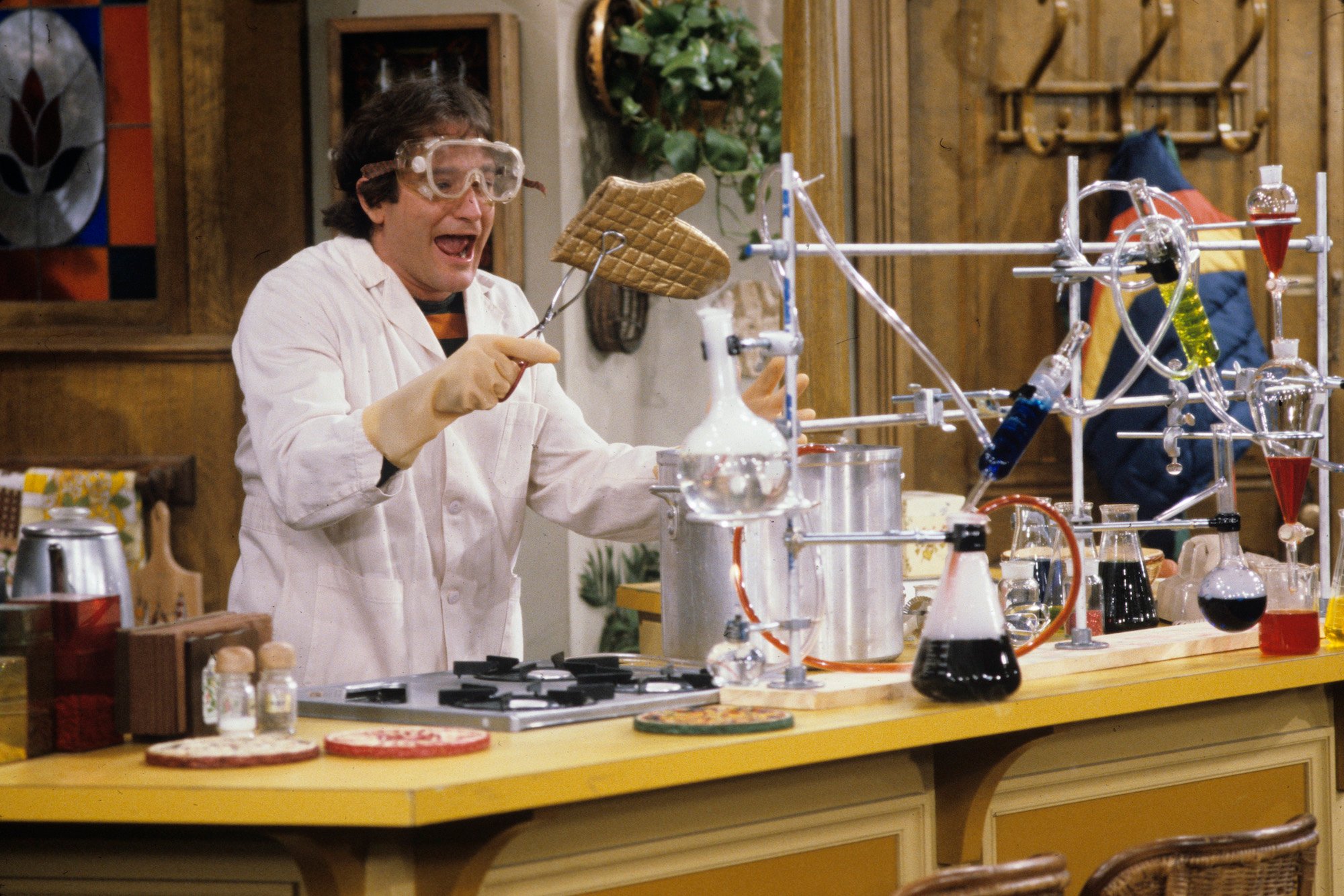 The sitcom Happy Days was a hit among its audiences, and the audience needed to see more of the characters but in a different setting. Thus the show Mork & Mindy was born. The series follows Mork, a friendly and quirky alien from the planet Ork.
Mork was sent to earth to observe how humans behaved. To look like the rest, Mork decided to wear an earth suit, but since he doesn't know how it is meant to be worn, he wears it backward. After landing in Colorado in an egg-shaped aircraft, Mork meets the beautiful 21-year-old Mindy, who is just from arguing with her boyfriend.
She mistakes him for a priest and offers to help him. She is also impressed by his willingness to listen to her rants.
Mindy sees his unconventional behavior and asks him who he is, and he honestly reveals his identity. The two agree to keep his identity a secret, and she gives him refuge in her attic. At first, Mindy's father is not of the idea of having a man living with Mindy, but her grandmother approves.
The storyline centers around Mork's mission to understand human behavior, and after every episode, Mork gives Orson, his alien superior, a report about his findings.
'Mork & Mindy' was Williams' first major acting gig
RELATED: 'Mork & Mindy': Robin Williams Almost Never Played His Iconic Breakout Character
Robin Williams was one of the best comedians to have ever existed. From his portrayal of the hilarious Mrs. Doubtfire to Club Paradise, Williams' talent was impressive. Before the actor became known for his comedic talent, he was relatively unknown in the entertainment industry.
When producer Gary Marshall met Williams on Happy Days' set, he was sure he'd found the right actor for the character. Williams had gone in to audition for an episode on Happy Days. When asked to have a seat, he impressed Marshall by sitting on the chair on its head, leading to Marshall giving him the job on the spot.
Marshall later amusingly commented that Williams had been the only alien to audition for the part. William's character Mork appeared in the fifth season of the hit show Happy Days called 'My Favorite Orkan.' At the time, Star Wars had just been released and was a significant success, and Happy Days showrunners wanted to capitalize on that success by featuring a spaceman.
In the episode, Mork had tried to capture Richie Cunningham and take him back to Ork for experiments, but Fonzie ended up running his plans. When the episode aired, audiences found out that Richie had been dreaming about the whole event, but the audience loved Mork so much.
Therefore, they decided to re-edit the script to show Mork erasing everyone's minds meaning that Richie hadn't been dreaming and the event happened.
The fifth season of 'Mork & Mindy' would have been" magical"
Mork & Mindy only aired for four seasons and got canceled after the ratings declined towards the end of the third season. However, if the network had renewed the show for a fifth season, viewers would have received a trip through time.
According to Mental Floss, the fourth season ended with Mork and Mindy time-traveling to prehistoric times thanks to some magic shoes. In season five, the couple would've used the shoes to meet some historical figures such as Abraham Lincoln.
Unfortunately, the season never got picked up.