Morris Chestnut Confirms 'The Best Man 3' Is Happening
The Best Man Holiday left viewers with a cliffhanger that led many to believe a third installment of the film franchise was inevitable. As expected, a third film was announced and the entire original cast signed on to participate. But as more time passed, many wondered if the movie would ever be created. Luckily, Morris Chestnut recently confirmed that the film is in progress.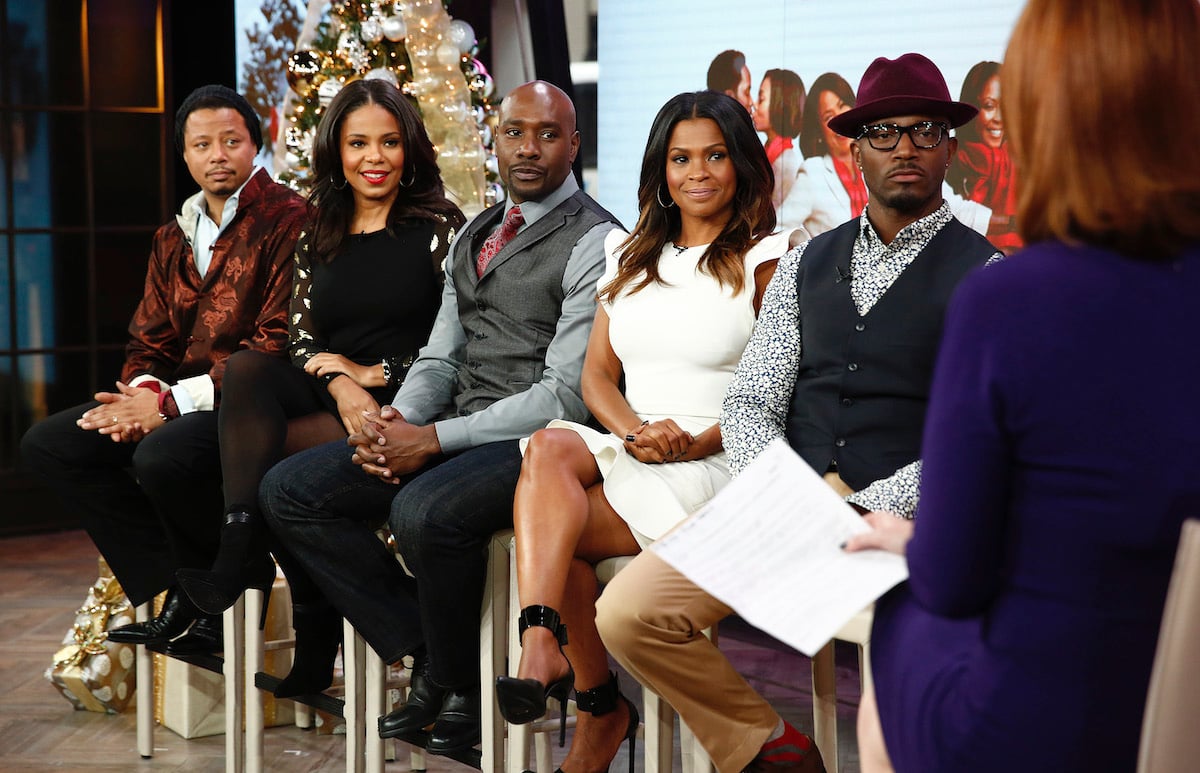 'The Best Man' and its sequel were huge successes
The original film was released in 1999 and showcased the friendship between six successful friends who reunite for a wedding. Ahead of the wedding, Harper releases a fictional book that details an affair between he and a close friend. It's later discovered that the affair is between Harper and Mia, his best friend Lance's soon to be wife, Mia.
For the 2013 sequel, the gang reunites for Christmas with Mia revealing a terminal illness. Mia's sickness brings Harper and Lance back together who have rarely spoken for the past 10 years.
Both films were cult classics and box office success. The Best Man grossed over $30 million and its follow-up grossed over $70 million by the end of its run. A third film was said to be in motion soon after.
Unfortunately, financing, scheduling, and other issues caused a delay said its director Malcolm Lee. "At first it seemed the studio wanted to make a third and it would be the best one – the Malcolm Lee movie we'd expect," Lee told Hip Hop Hollywood in 2018, "But they won't pay. It's been delayed indefinitely. I don't feel at this point that I should have to struggle. I kind of paid my dues."
Morris Chestnut says 'The Best Man 3' is in progress
Fans have been patiently waiting for the third installment. During a recent interview with The Real, Chestnut says things are in motion but wouldn't give too many details regarding its status.
"I can tell you this right now, literally, I was on a call recently and the band is working on getting back together again. There's some motion. Things are in motion literally as we speak," he said.
This comes after Diggs revealed in March 2020 that a film may not be the route taken this time around. At the time, Diggs noted that a television project may be better suited.
Related: Taye Diggs Reveals The Next 'Best Man' May Not Be A Film At All
"We've all been in discussions with the director, Malcolm Lee. I think it might end up being a tv series, maybe on a streaming platform," he said during a chat with The Talk. "But the script has already been written. So we'll see. I'm just waiting on Malcolm Lee."
The idea of a series is not far fetched, considering many films went on to have television series adaptions. The 1997 family drama Soul Food ran on Showtime for five successful seasons. Others who've had similar success include She's Gotta Have It and Boomerang.
Either way, fans are happy that they get more from The Best Man cast and get to see their characters' storylines continue.