2021 'Mortal Kombat' Director Promises Gruesome Fatalities on HBO Max, in Theaters
Mortal Kombat is one of those game franchises that made an indelible mark on the past-time. Its name is ubiquitous when it comes to fighting games, and with good reason. Mortal Kombat featured some of the wildest and most gruesome fatality animations of its time — a bar that's been raised progressively higher with each installment of the game. Unfortunately, Mortal Kombat has had a pretty checkered past when it comes to feature films. But luckily, director Simon McQuoid says they've dialed up the bloody fatalities and combat choreography for their upcoming film.
It's a movie about blood, of course
It almost feels ridiculous to discuss the presence of blood in the Mortal Kombat universe. However, director Simon McQuoid says the upcoming film will feature blood in a variety of senses — it won't just be present for shock value, but also something with metaphorical weight.
"Blood represents family. Blood represents a connection. Blood represents who we are," McQuoid told Entertainment Weekly.
"Without getting too overcomplicated, what we did is use blood executionally," he adds.
The film will start off with the classic feud between Scorpion, or Hanzo Hasashi, and Sub-Zero, or Bi-Han, but this time the two are fighting prior to gaining their Mortal Kombat powers. In-game lore features a story in which Sub-Zero slew Scorpion, and in which Sub-Zero's clan slew Scorpion's clan and family.
"[Hanzo's] the leader of a ninja clan and he's strong, but also… at the beginning, he's a peaceful family man," explained Hiroyuki Sanada, who will be playing Scorpion.
"It is like a family drama with excitingly brutal fighting. That's the image of this movie for me."
The fight scenes tell the 'Mortal Kombat' story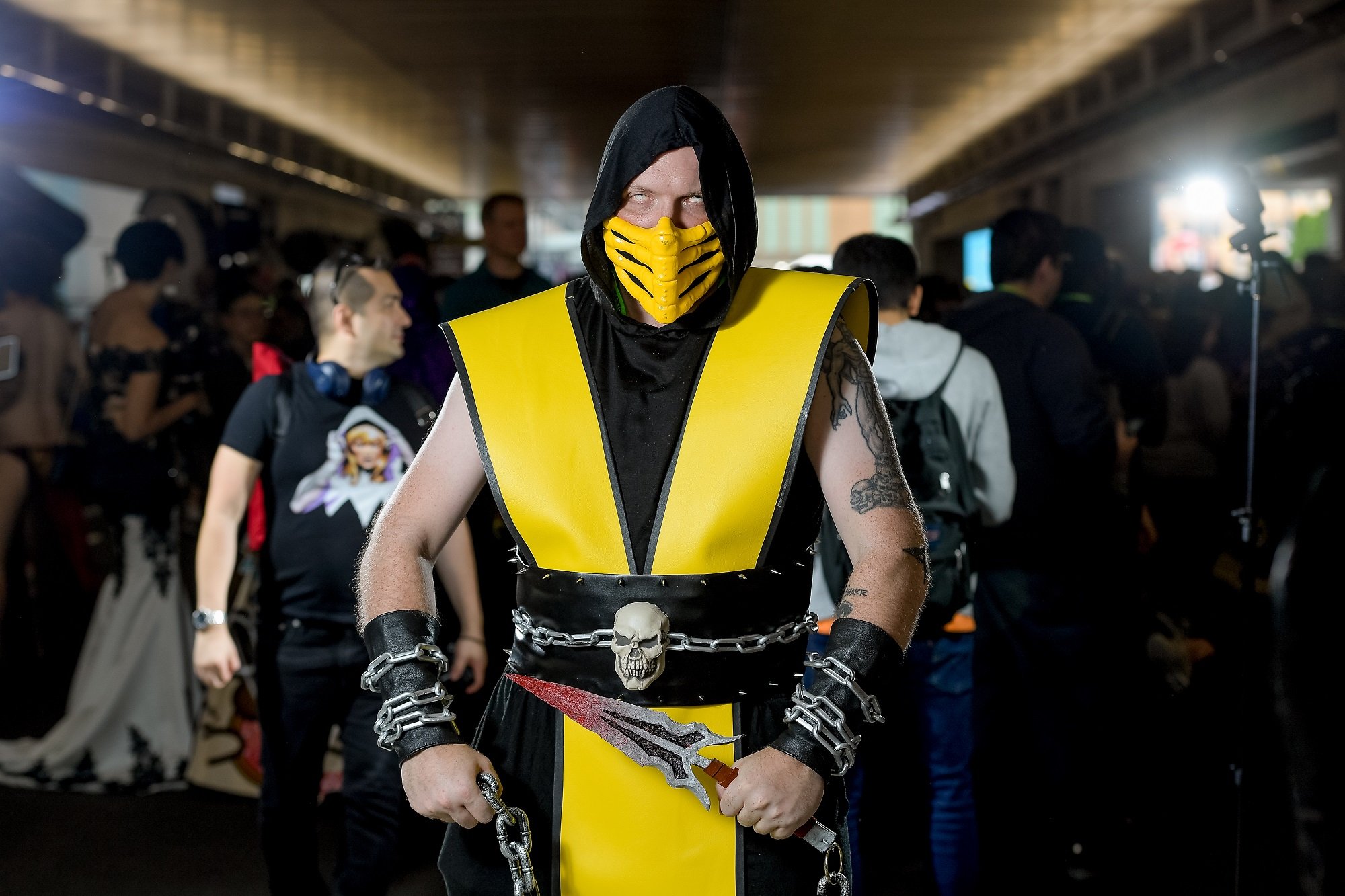 Mortal Kombat is, of course, about combat. And how could any Mortal Kombat movie be made without killer fight scenes? To that end, Simon McQuoid intends to craft fight choreography that helps to tell the story.
"There are some great camera moves to give it a bit of dynamism, that make it really enjoyable. We needed it to be really elemental and really brutal. It's not a shiny film… I wanted the dirt and the grime to come through," McQuoid said. 
"I wanted to make sure that everyone respected the material, the lore of Mortal Kombat, the fans and the love they have for this. Everyone was clear on it," he added.
McQuoid even told his stunt director, Kyle Gardiner, that his goal was to create the "best fight sequences ever done in a movie ever." A pretty tall order, but one that the team seems to be shooting for.
'Mortal Kombat' will be featuring fatalities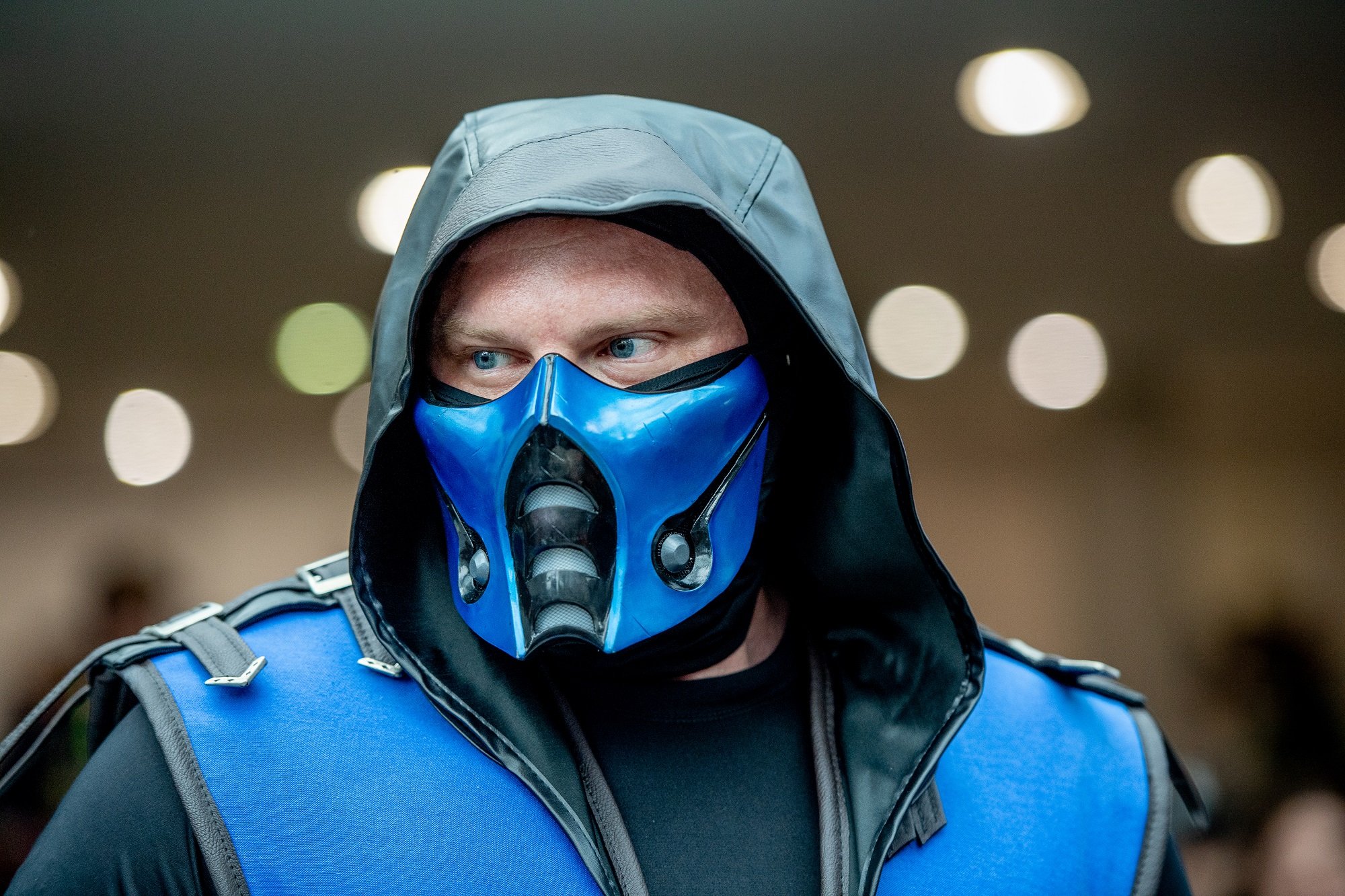 According to Simon McQuoid, the film is brutal enough to warrant at least an R-rating — and they had to work carefully to avoid NC-17.
"Out of context this quote might seem incendiary, it's not: The rules around ratings aren't what a lot of people think they are," McQuoid explained.
"It's amount of blood, it's amount of red, it's interpretation of how you go about it. We had a lot of discussions about getting the balance right so there was gore and there was blood and there were fatalities."
"And there is gore, blood, and fatalities," he emphasized.
"There are some crazy fatalities. We've picked a couple of iconic ones. There's a lot of really cool signature moves that you'll see, a lot of Easter eggs that we snuck into the film, but there are some really bad*** fatalities that I can't wait to see on the big screen," revealed actor Philip Tan.
Mortal Kombat will be available for streaming on HBO Max, and for viewing in theaters on April 16, 2021.