This Is the Most Expensive Handbag Kim Kardashian West Has Ever Purchased
Kim Kardashian West knows how to treat herself. The KKW Beauty founder loves her share of nice things, and she's not afraid to buy whatever she wants. Kardashian West's handbag collection is worth fawning over, and one is far more expensive than the rest.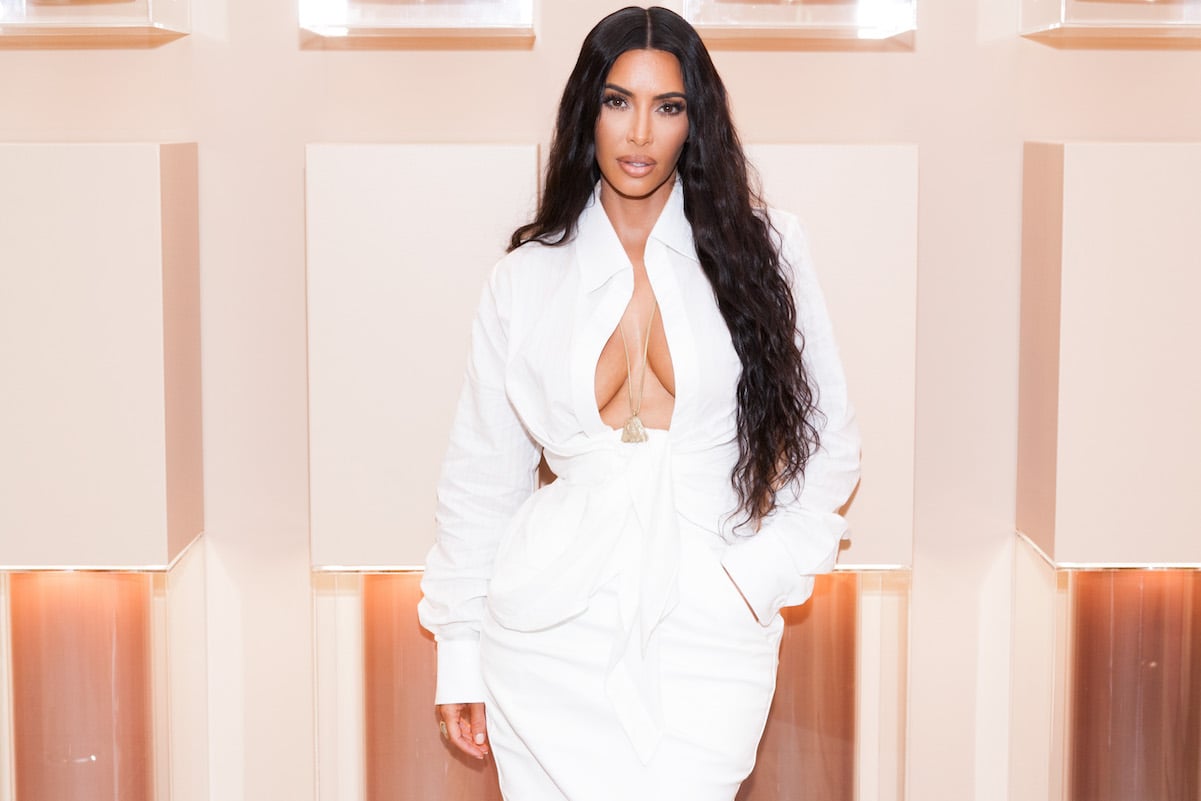 Kim Kardashian West may now be worth more than Kylie Jenner
Kardashian West owes her fame to Keeping Up With the Kardashians, which she basically admitted in her Instagram tribute to the show after announcing its cancellation in early September. Kardashian West has gone from reality star and model to massive beauty mogul, founding KKW Beauty, KKW Fragrance, and Skims, her shapewear line.
As of June 2020, Forbes estimated Kardashian West's net worth to be somewhere around $900 million — which, if Forbes is correct, is actually more than Kylie Jenner. Forbes had originally announced Jenner's billionaire status in 2019 but revoked it earlier this year, saying she's likely worth just under $900 million, putting Kardashian West in the top spot of richest family member.
Kardashian West's priciest handbag cost a whopping $100,000
Kardashian West loves nice things; she and husband Kanye West spent a whopping $17.8 million on their Bel Air home, then put an additional $20 million in to renovate it to their taste. But even for smaller items, such as handbags and jewelry, Kardashian West spared no expense. The Skims founder's priciest handbag is her Himalayan Birkin, made from crocodile leather and worth around $100,000. Kardashian West has been spotted with the bag on occasion, though it's one she doesn't use often.
Kardashian West has also lived a more minimalistic lifestyle since the  2016 Paris robbery caused her to re-evaluate how much of her life (and belongings) she projects on social media, which could be the reason she doesn't use the expensive piece more often.
Her Birkin still pales in comparison to Kylie Jenner's $150,000 bag
Though Kardashian West's Birkin is one of the most expensive handbags ever made, it pales in comparison to Kylie Jenner's, which cost $50,000 more. Jenner's closet truly holds one of the most expensive handbags ever created. The Niloticus Crocodile Retourné Himalayan Kelly Bag is worth a whopping $150,000, and Jenner and her mother both own the bag. The Kylie Cosmetics founder once snapped a photo alongside her mother on a private jet, with both women clutching the purses. Jenner also once remarked that if she could only save one bag in a fire, it would be that one.
Kardashian West has said she's 'really cautious' about spending money
The Kardashian-Jenners are worth roughly $2 billion combined, but that doesn't mean they all spend money in the same way. Kardashian West has said in the past that she's "really cautious" about spending money, despite how much she has. "If I overspend on something, and a paid post happens to come in at that time, I'll weigh it out and think, 'OK, well I have to pay for x, y, and z,'" Kardashian West said, according to CNBC. Though she doesn't have to think about her money habits if she doesn't want to, it's good to know she has strong head on her shoulders when it comes to saving money.