The Most Famous and Iconic Princess Diana Christmas Photos
Thanks to acclaimed TV shows and films like The Crown and Spencer, all things Princess Diana have been in the spotlight lately, including many of her famous and iconic Christmas photos.
Always at the height of fashion, the "people's Princess" set off holiday fashion trends that many women sought to emulate. Here are seven iconic photos that launched many classic holiday ensembles in the '80s and '90s. Now that shoulder pads are back in trend, some of these gorgeous dresses, coats, and accessories apply today. too.
Princess Diana often wore black dresses in Christmas photos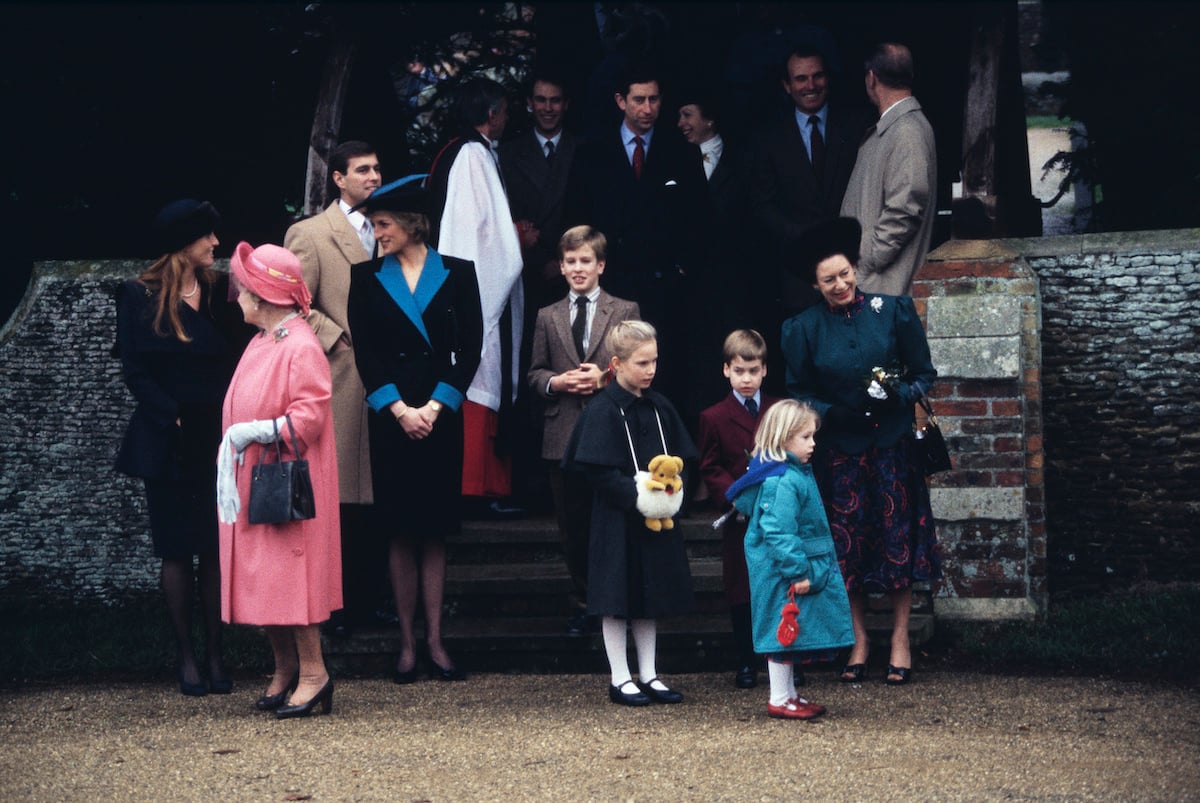 In 1988, the princess wore a black and blue dress that perfectly suits both the princess and the time period. Wide lapels, shoulder pads, and a sweeping hat complete the over-the-top '80s holiday look. It's worth noting that the other royals chose dark colors as well. Princess Margaret wore a subdued navy blue jacket and a red-and-blue print dress. Queen Elizabeth stands out in a pastel pink outfit — quite a contrast against her loved ones' blacks and blues.
Princess Diana's red coat and black dress in this 1993 Christmas photo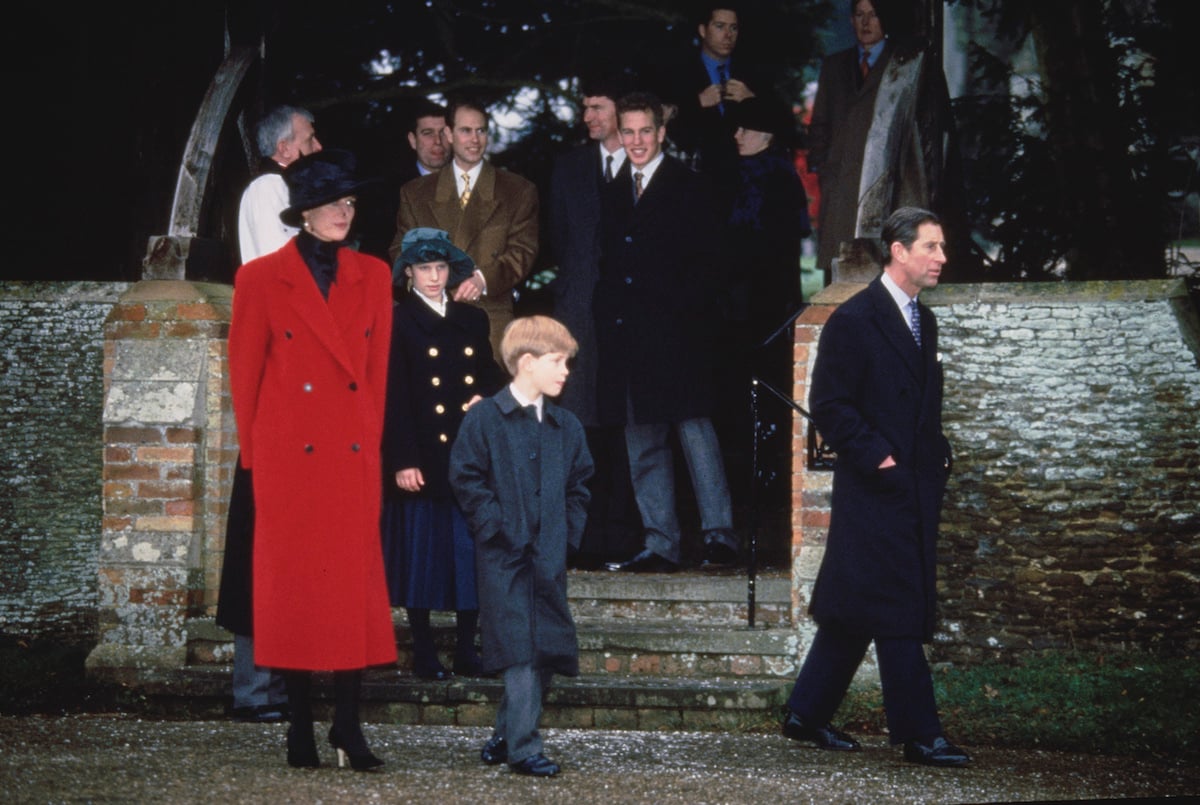 The 1988 black Christmas dress was not the last time Diana wore this formal shade. In 1993, one year after her separation from Prince Charles, Princess Diana wore an iconic red coat, black hat, and black dress. The hat came complete with a veil. Harper's Bazaar considers this famous outfit a classic Diana fashion. In the movie Spencer, Kristen Stewart channels the look in a slightly updated form.
Her fashion sense and sense of duty are seen in this Christmas photo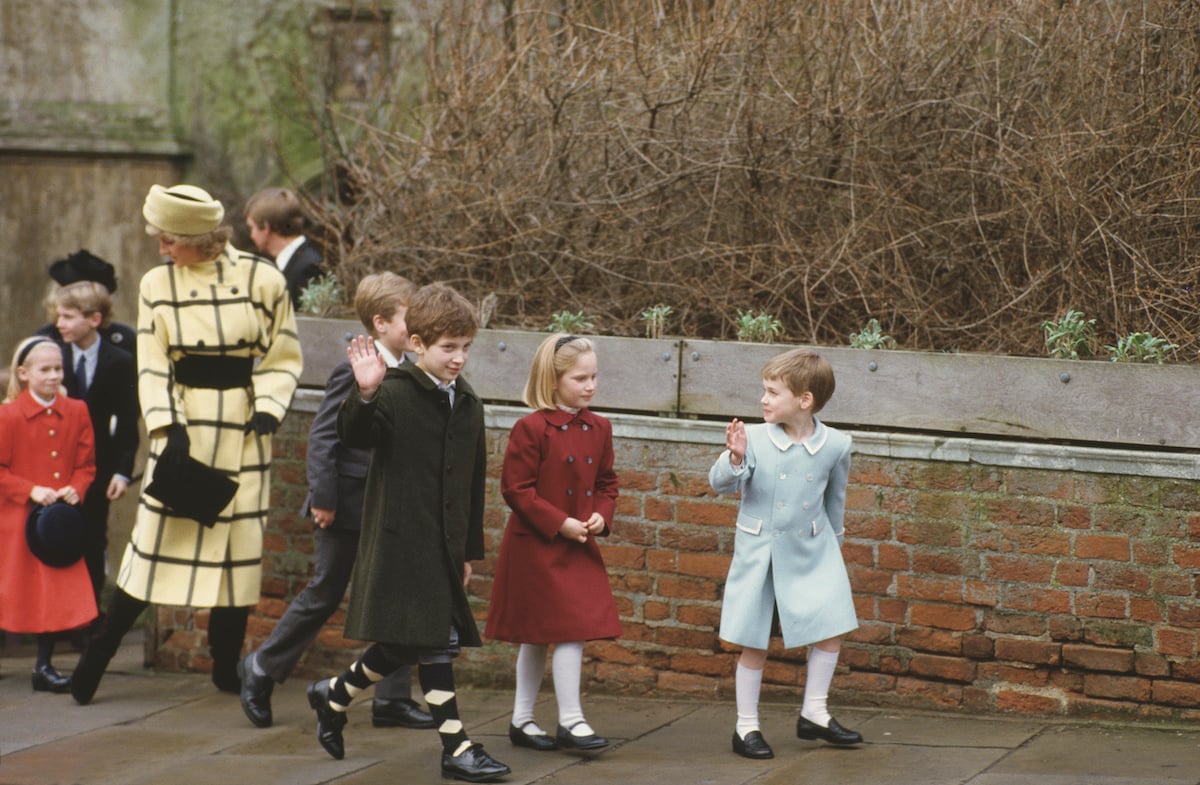 In 1987, Princess Diana's Christmas attire was a bit more traditional than in later years. Here, she wears black gloves and boots while carrying an oversized black clutch. A high waistband, also in black, accentuates her pale yellow coat. The yellow coat's black lines are a modern take on traditional tartan prints. Royals often wear tartan patterns during the holidays, but Diana made the pattern her own.
Fashion aside, this photo captures Princess Diana's love of children. The family's kids surround the former kindergarten teacher who appears to be giving Lady Rose Windsor behind her a compliment. The royal family was photographed leaving St. George's Chapel at Windsor. It was the last Christmas spent at St. George's. Starting in 1988, the family has observed Christmas at Sandringham's St. Mary Magdalene. 
Sarah Ferguson, Duchess of York, and Princess Diana are a chic pair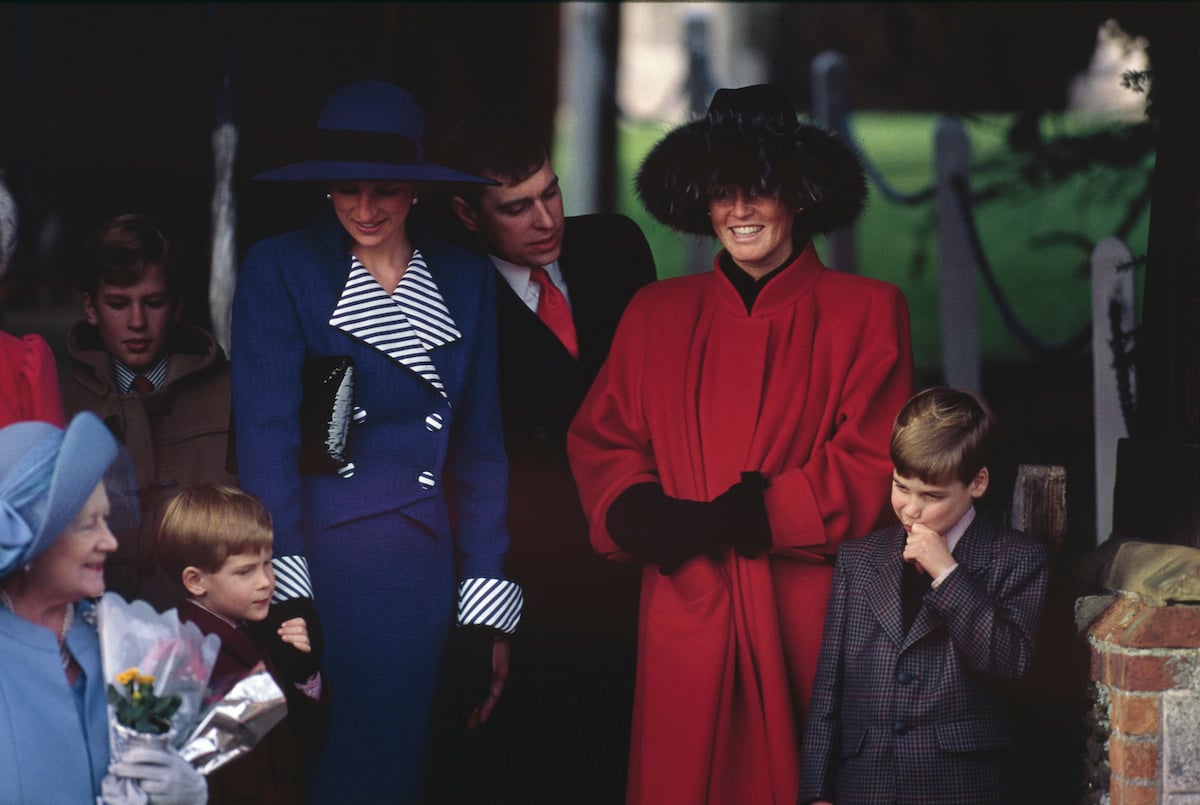 Christmas day in 1990 must have been a cold one. Why else would Sarah Ferguson, the Duchess of York, have worn a fur-trimmed hat? The Duchess may have caught your eye, but this iconic Christmas photo captures the loving bond between Princess Diana and her youngest son, Harry. Her dramatic hat and striped accents add a bit of flair to the traditional holiday ensemble.
Princess Diana's first Christmas as a royal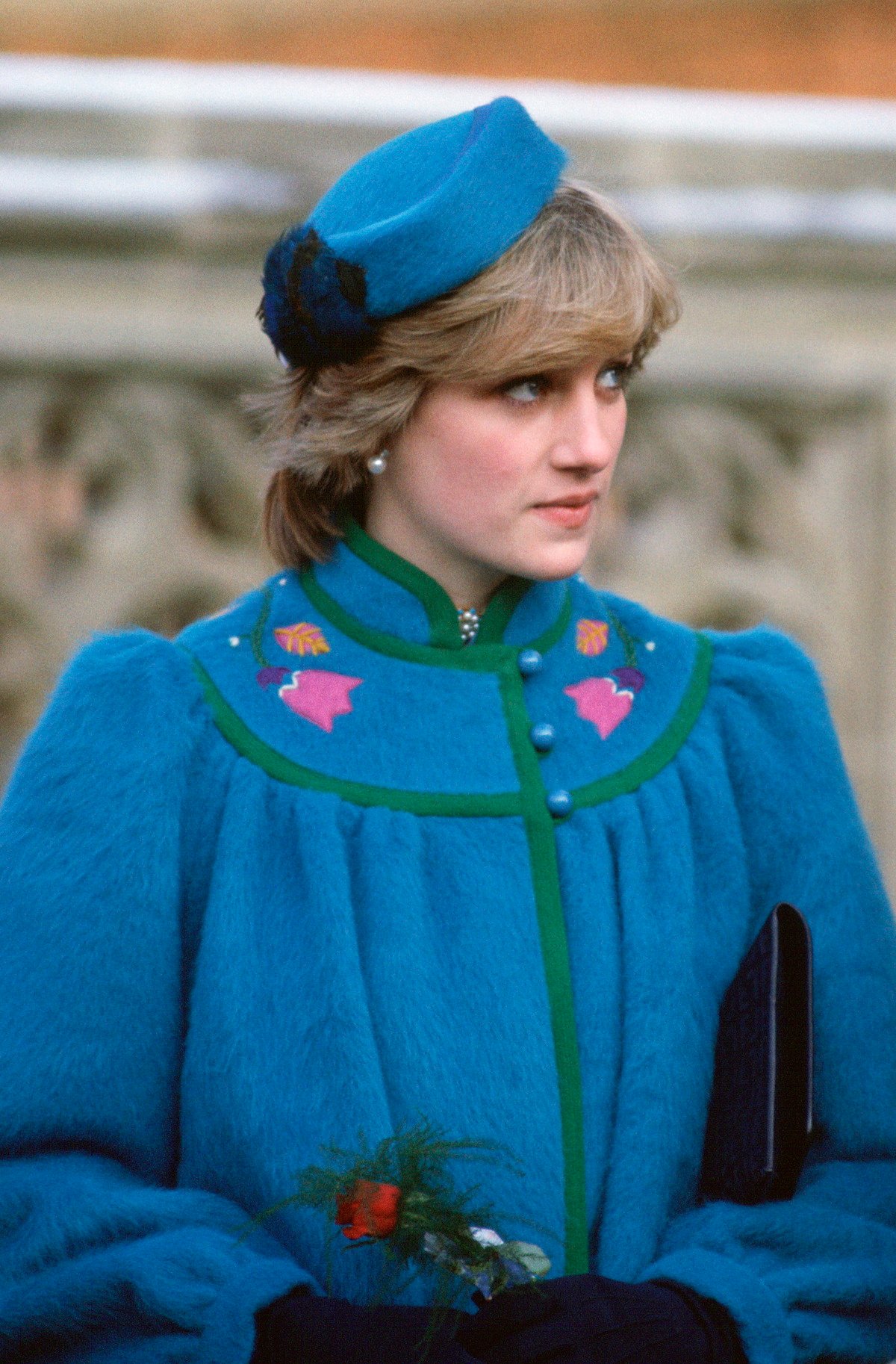 This iconic image captures Princess Diana's first Christmas as a member of the royal family as she appears like a shy young woman. She looks a bit nervous and quite innocent. The pillbox hat, soft blue shades, and quaint embroidery contrast her later cosmopolitan style and glamour. Somehow, though, Princess Diana still seems to make bohemian fashion elegant.
A brave Princess Diana appears in public right after her separation announcement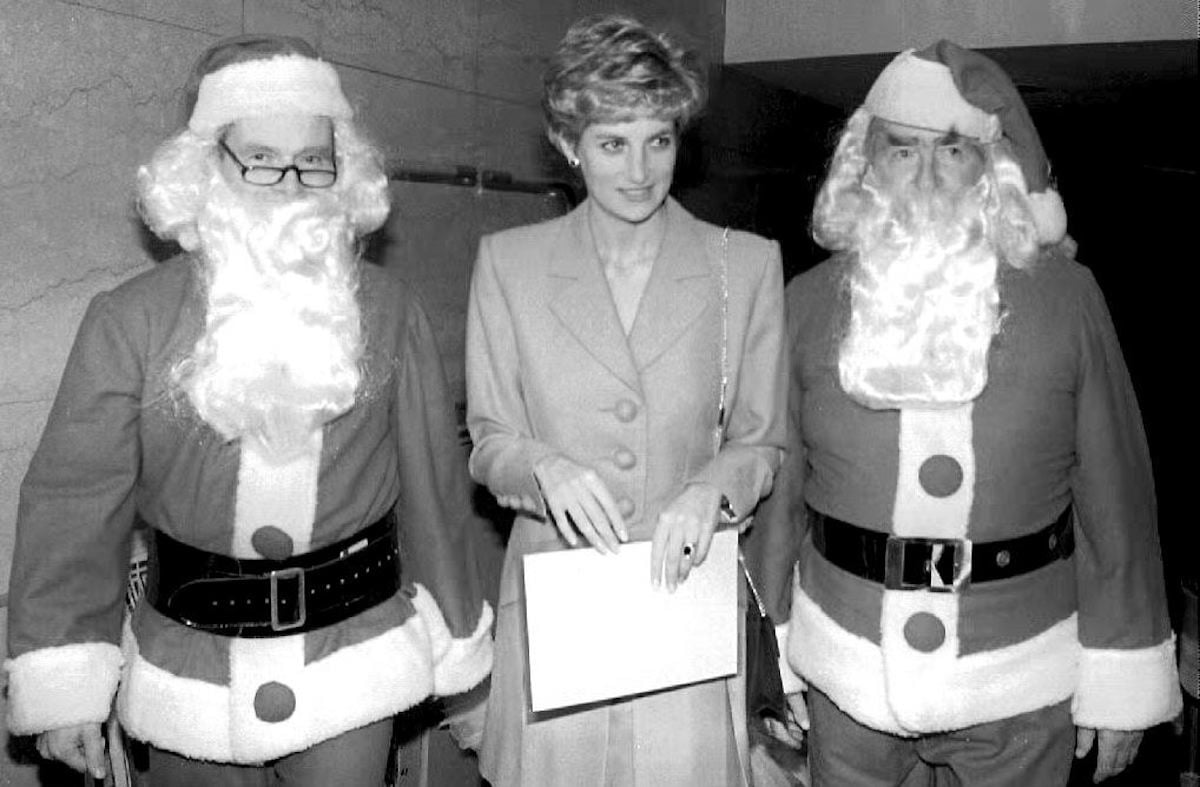 This iconic image was taken the day after Princess Diana and Prince Charles officially separated. Here, you can see Diana pursuing her true love: not Santa Claus, or shoulder pads, but philanthropy. This photo was taken at a luncheon hosted by the American Chamber of Commerce in London. At the time, she was a patron of the National Head Injuries Association. The two Santas looked delighted to greet her at the event.
Princess Diana attends a festive public event in November 1981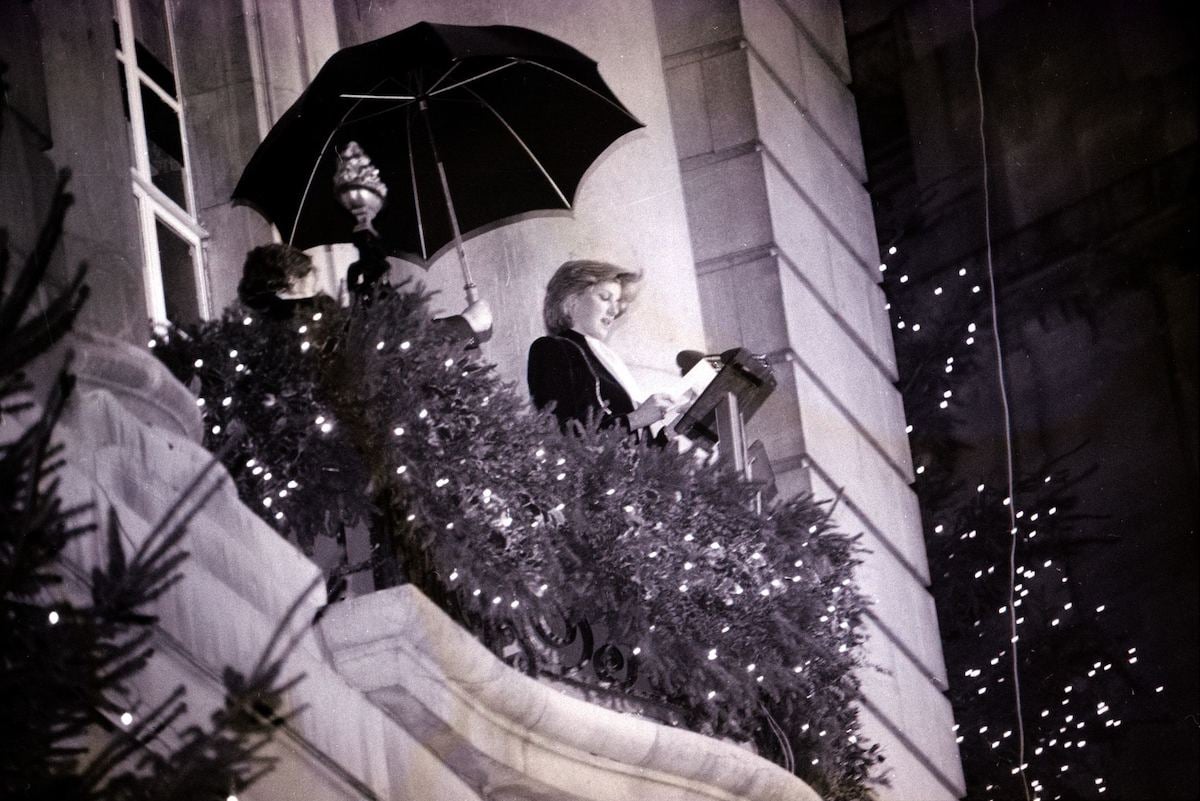 A newly-married Princess Diana speaks to the crowds on Regent Street after she flipped on the holiday lights. This 1981 photo captures her youth and willingness to perform public services in her new royal role. At the time, she had no idea what future holidays would be like for her. The hopeful innocence she radiates in this photo is truly iconic.