Most Kardashian Fans Agree Kourtney Has a Better Sense of Humor Than Her Sisters
Fans of Keeping Up With the Kardashians recently took to a Reddit forum to discuss who was the funniest person on the popular reality television show. Everyone shared their opinions and seemed to agree that Kourtney has a better sense of humor than her sisters.
She definitely wins the award for getting the most laughs and keeping the show fun to watch.
Kourtney Kardashian exudes confidence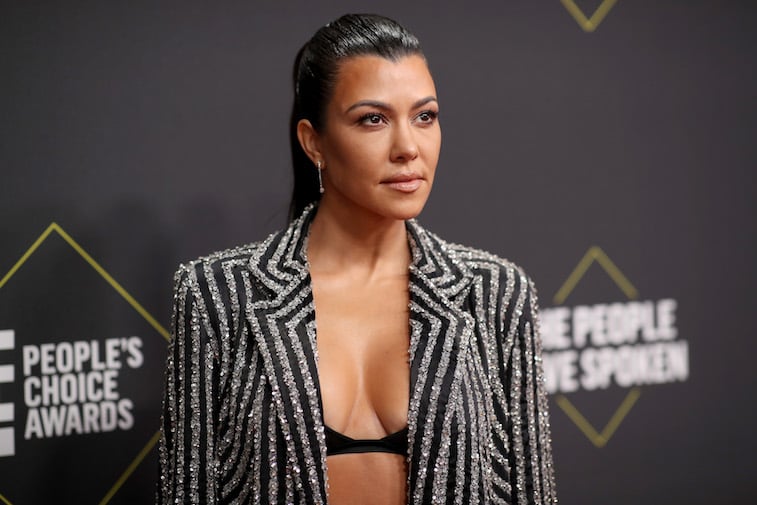 Kourtney is the mom of three young children that she shares with her ex-husband, Scott Disick. She is the oldest of the Kardashian klan and the sister that never seems to have a problem saying what is on her mind.
She likes to keep things real and never hesitates to take the chance to boss around her other siblings. She embraces her role as the older sister and enjoys being the reasonable one who seems to keep the other girls in check. Her own self-confidence exudes from her very being and when asked who she was in love with, she confidently replied "myself."
The banter of Scott and Kourtney
Scott and Kourtney were hysterical in the early seasons of KUWTK. Their back and forth banter and dry, deadpan humor were fun to watch. Fans acknowledged that Scott clearly knows how to throw comedic relief into any situation so that the others play into it.
Viewers can't seem to get enough of Kourtney and Scott and how they feed off each other's sarcastic way of relating to one another. Despite their breakup, they still seem to have undeniable chemistry between them that often leads to hilarity.
Kourtney finds Kim to be an easy target
Kim is an easy target for Kourtney, who tends to make fun of her little sister every chance she gets. In a recent episode of KUWTK Kim asked, "Did you know that I'm, like, the number one Google search last week?" Kourtney replied, "Did you also know that you're number two on the dumbest people?"
Some might find this to be savage on Kourtney's part, but fans say that she is just saying what all of us are thinking. They find Kourtney to be funny and unafraid to speak the truth. She doesn't need anyone's approval and, for that reason, seems to have become a fan favorite.
Fans agreed that Kim is not the funny sister as she tends to hold back and always seems to be self-conscious about what she says and does. She often appears to be worried about making sure she doesn't say the wrong thing. Viewers agreed that Kim can be funny at times, but not as quick-witted as Kourtney. She is viewed as very serious in comparison to others on the show.
Khloé, for example, gives off a vibe of basically just not caring. She appears to be hypersensitive, and her attempt at humor comes off as aggressive. Fans seem to think that she just isn't interested in all of the family drama. Nobody found Khloe to be the funny sister.
What makes Kourtney the funniest Kardashian sister?
Simply put, Kourtney is downright hilarious. She is often misunderstood on social media and people tend to not understand her sense of humor. But, most fans of KUWTK find her to be the funniest of the Kardashian sisters.
They find her to be upbeat with a great positive attitude. Now divorced, she struggles to balance dating again while being the best mother she can be to her young children. Fans relate to her can-do positivity and love that she seems to have the nerve to say what everyone else is thinking.
Fans love when she mocks Kim, making fun of her "ugly crying face" or telling her younger sister that "people are dying" and not to be so concerned over her lost earrings. They find Kourtney to be not only relatable but someone that keeps them laughing as the drama unfolds in the Kardashian mansion.